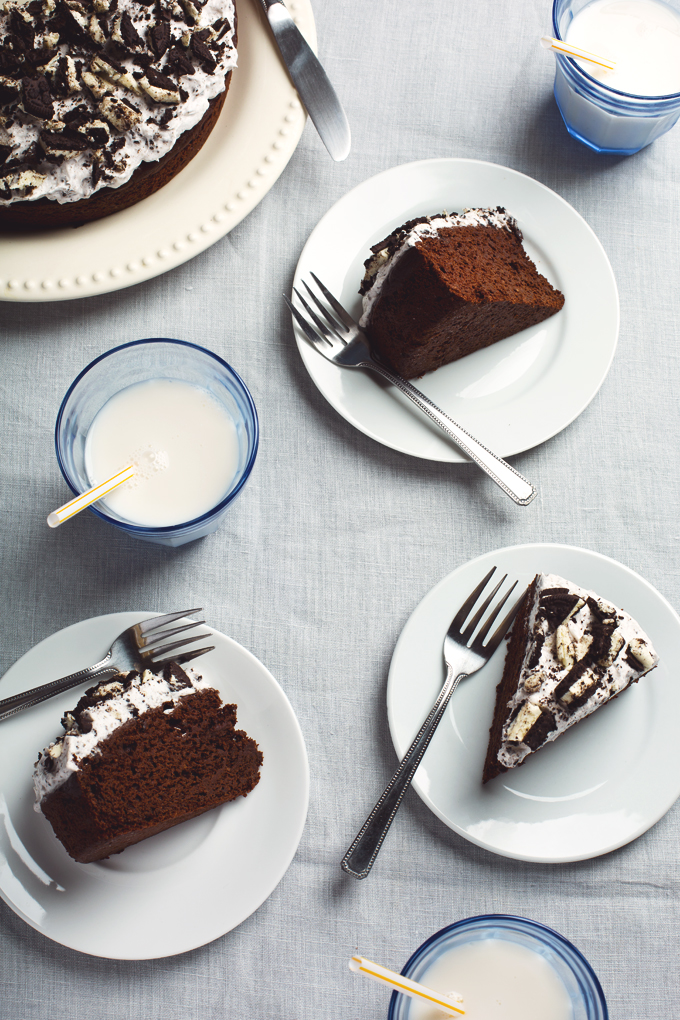 Today is a big day because Pickles & Honey turns 4! I'm having one of those "the days are long, but the years are short" kinds of moments. Except I also feel like most of the days are short, which is what happens when you do what you love. To celebrate, I made vegan Oreo cake! And it's chocolate cake, of course. It's so simple with only 9 ingredients, you can honestly mix it all up (1 bowl!) in under 10 minutes. The frosting is a 3 ingredient, fluffy coconut whipped cream loaded with crushed Oreo cookies, then piled high with more cookies for a dessert that's totally decadent but still ridiculously easy to make.
Rich chocolate, airy whipped cream, and our favorite childhood Oreo cookies all in one. It really doesn't get much better, does it?
The biggest hugs to you for reading and making my recipes over the years! If you wouldn't mind sharing in the comments, I'd be curious to know how long you've been reading and how you first found P&H. You can tell me anything else you'd like, too.
xo Amanda