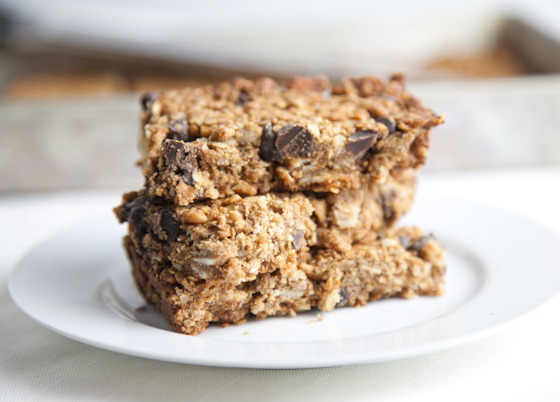 I'm exhausted. Between seemingly non-stop conference calls for work, adding a couple of new gym classes into my rotation, and Aaron talking in his sleep incessantly last night (I have no idea what he was saying, but he was saying it LOUD and unclear), I need a rest day. And for those of you who have Barsculpt classes where you live, try it. I have never hated two pound weights so much in my life, but I was sore in all the right places the next day. I thought people were lying to me when they said it's addictive, and yet I'm contemplating taking another class today, exhaustion and all.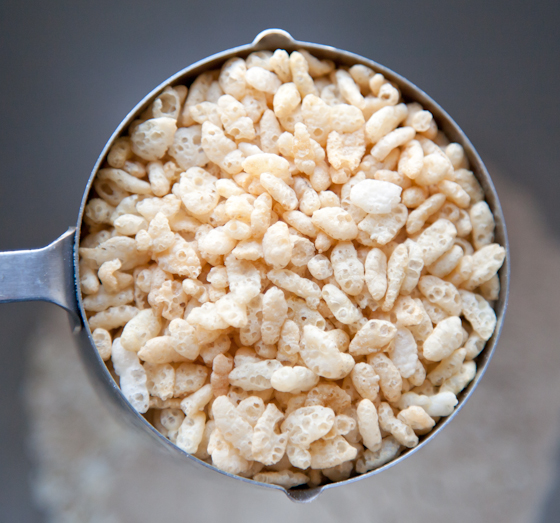 I've been feeling a little lazy in the kitchen this week, opting to just pour a bowl of cereal or eat leftovers instead of actually cooking. It's not a big deal, but I usually take it upon myself to pack Aaron's lunches too so he doesn't have to rush around in the morning or spend money on takeout at work.
Unfortunately, I don't think he loved the random hunk of bread or whole avocado I threw in his bag the other day (to make mashed avocado on toast, duh) and I came home to find a small stockpile of Clif Builder Bars on our counter.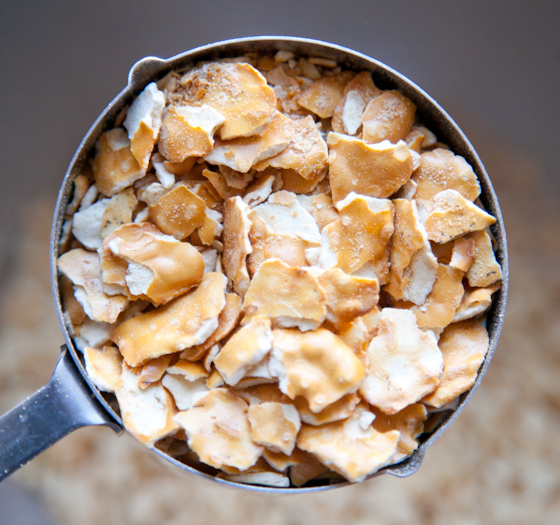 I, personally, can't stomach the Clif bars. Not because they taste bad (they're okay), but because I went through a phase a few summers ago where I literally ate a Clif Bar every.single.day. And now they make me nauseous. I'm also not a fan of the soy protein isolate.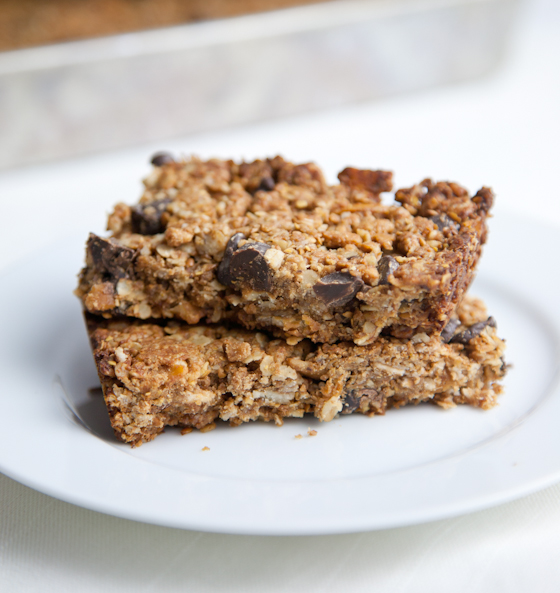 So, I set out to make a bar that's part granola (my preference) and part protein bar (Aaron's preference). We've been using protein powder with hemp protein in the mix, and even with just a small amount, the hemp flavor is strong. I'm not a fan. Luckily, it was nothing that a large handful of chocolate chips and some smashed pretzel thins couldn't mask. I was also able to use a little applesauce to cut down on the oil and help the bars keep their shape, as well as a small amount of agave.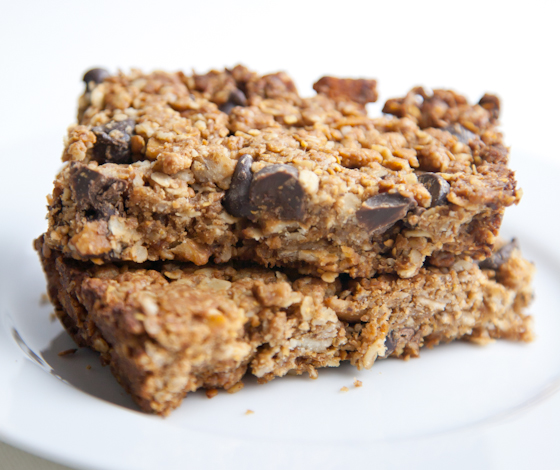 Now, Aaron can stop hiding Clif bar wrappers in his pockets and I can snack on something other than cereal. We both win.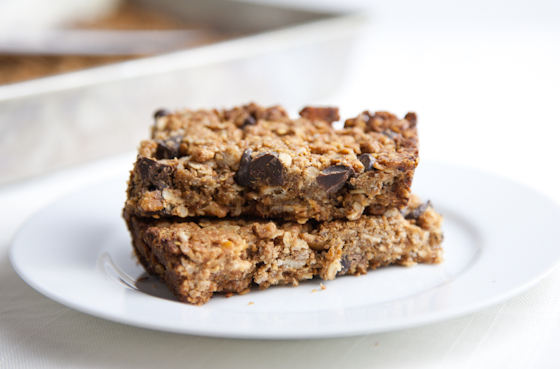 Author:
Serves:
about 10-12 "granola-sized" bars
1 C. Rolled Oats
1 C. Crispy Rice Cereal
1 C. Crushed, Salted Pretzels (I used pretzel thins because they were what I had on hand)
1/2 C. Protein Powder (I used a custom mix of brown rice, pea, and hemp proteins sweetened with stevia)
2 Tbs. Ground Flaxseeds
1/2 Tsp. Sea Salt
1/2 C. Nut Butter (I used almond butter)
1/4 C. Agave (see note)
3 Tbs. Coconut Oil
2 Tbs. Unsweetened Applesauce
1 Tsp. Pure Vanilla
1/2 C. Vegan Chocolate Chips (optional, but highly recommended)
Pre-heat the oven to 350 degrees F.
Lightly grease a 9 x 13 inch pan and set aside.
In a large bowl, combine oats, crispy rice cereal, crushed pretzels, protein powder, ground flaxseeds, and salt.
In a separate, microwave-safe bowl, add the nut butter and coconut oil. Microwave for about 30 seconds, until coconut oil has melted and nut butter is drippy. Add the melted coconut oil and nut butter to your dry ingredients, along with the agave, applesauce, and vanilla. Mix until all ingredients are well combined.
Fold in the chocolate chips, if using.
Transfer the mixture to your prepared baking pan and use a spatula to flatten the mixture into the pan.
Bake for 18-20 minutes, until the top is lightly browned.
Allow to cool completely before cutting into bars.
Store in the fridge.
These granola bars are a little crumbly, much like a Nature Valley type of bar. I found that it helped to pop the pan in the fridge for 20 minutes before I cut them into bars. If you'd like a less crumbly bar, I recommend using brown rice syrup or honey instead of agave.