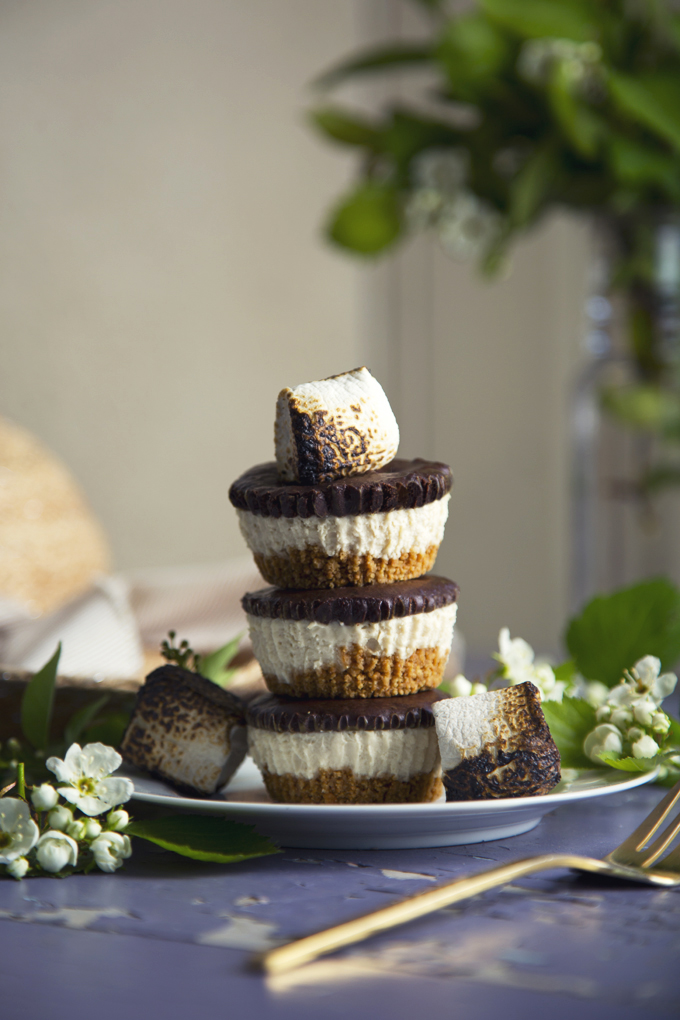 Over the last week and a half since leaving Boston, there's been one thing that every place we've stayed at has had in common: an invitation to roast marshmallows. Fire pits, complimentary bags of marshmallows (sadly, not vegan), marshmallow roasting sticks…maybe it's not vacation or road tripping or glamping if you don't spend time outside by a smoky fire, roasting these extra sweet, gooey treats.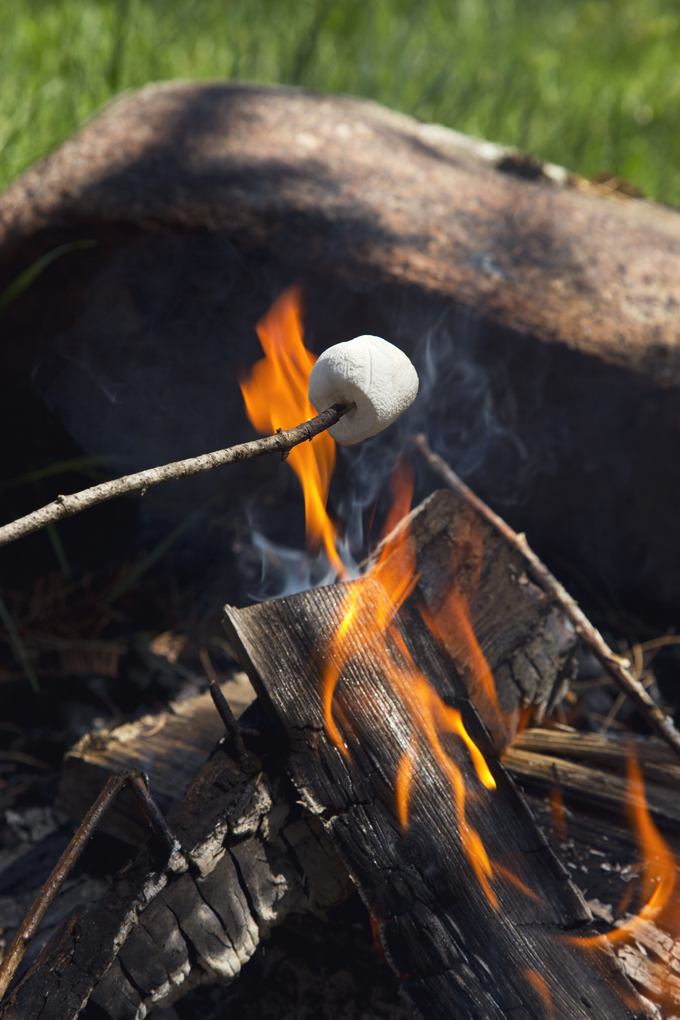 But you know what's about a million times better than roasted marshmallows? S'mores! We've eaten them so often, I think we may as well declare them a road trip food group, right alongside rice and beans, peanut butter and jelly, and extra strong coffee (Aaron).
I wanted to change up our daily s'mores ritual, which is how these mini s'mores cheesecakes came to be. They're easy enough to make on the road, simple enough to only require ingredients most any grocery store carries, and portable enough to survive seven hours in a cooler driving between stops. And you still get to take part in the warm and fuzzy tradition of roasting marshmallows over an open fire, even if that's only over your stovetop in the comfort of your kitchen. Bonus: no mosquitos.