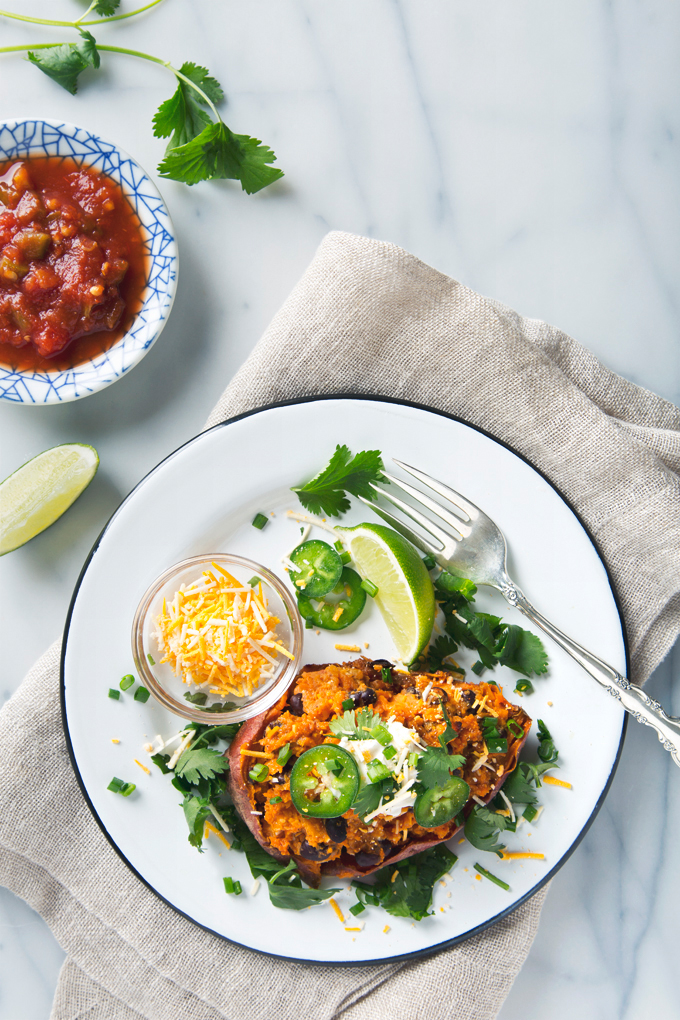 There are a handful of recipes that I can vividly remember my mom making for my family when I was a kid. The ones that immediately come to mind include crispy baked chicken tenders (before we became vegetarian), tofu lasagna (after we became vegetarian), and Mexican-inspired twice baked potatoes. When I was picking out potatoes at the grocery store the other day, I was suddenly hit with the urge to re-create that last childhood favorite, but this time without the dairy and with sweet potatoes instead of russet.
Admittedly, I'm not normally a wing-it type of person when it comes to recipes (or anything else for that matter), but for these vegan twice baked sweet potatoes I let my food memories take over. I baked the potatoes, scooped out and mashed the sweet potato flesh, and mixed it all together with some black beans, chunky salsa, vegan shredded cheese, a little sour cream, and taco seasoning. It was so simple, but almost exactly how I remember it—proof that what we eat growing up can make some very lasting impressions.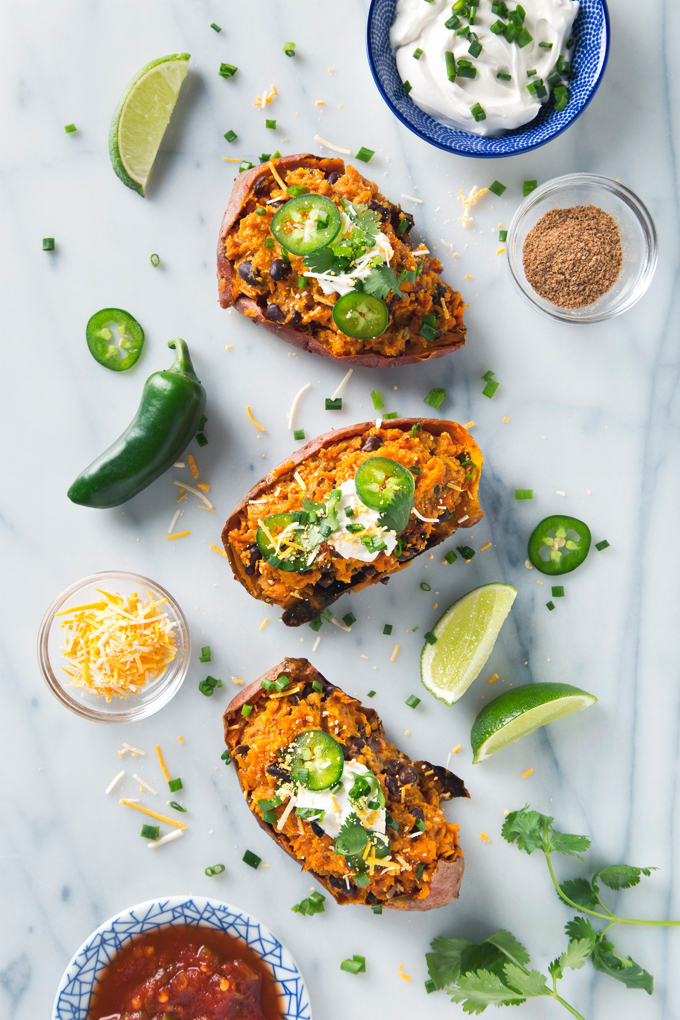 My mom never served her twice baked potatoes with anything other than extra salsa and sour cream for topping, but I felt like these needed something fresh and green, so I've added chopped cilantro and chives, thinly sliced jalapeños, and a few squeezes of lime to mine. You can of course use white potatoes instead of sweet, but I love the savory/sweet combination here.
Also, I now totally understand why my mom made twice baked potatoes so often! It's because they're super low maintenance (just 10 minutes of active prep work), they require only a handful of basic and very affordable ingredients, and they definitely satisfy any cravings for comfort food.