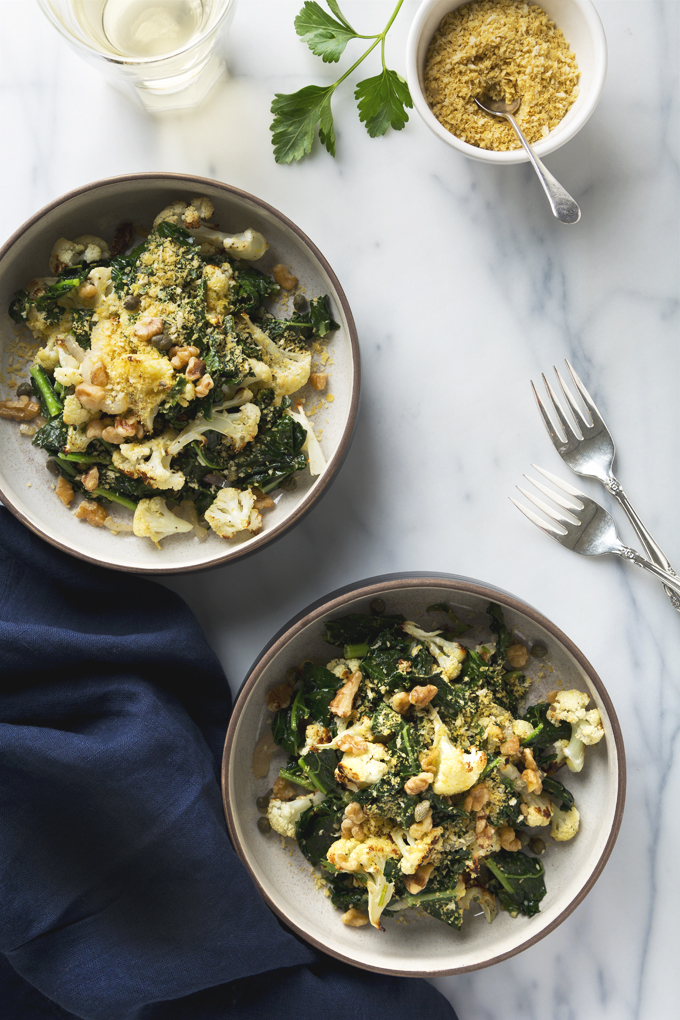 Whenever I feel like I need to eat more vegetables but I'm having trouble getting in the mood for a salad, I'll often use a couple of "salad tricks" to get myself psyched up. The first "trick" is to add a more comforting component to my bowl of greens, whether that's some cooked quinoa, brown rice, or in this case: a warm roasted vegetable. The second "trick" is to change up my salad dressing. I'm guilty of getting into a lemon juice and extra virgin olive oil rut because it's super easy, healthy, and I'm personally not big on heavier ranch-style dressings (vinaigrettes are more my thing). But even the small addition of a fresh herb or one new ingredient can take a salad from "meh" to a meal that makes my taste buds excited again.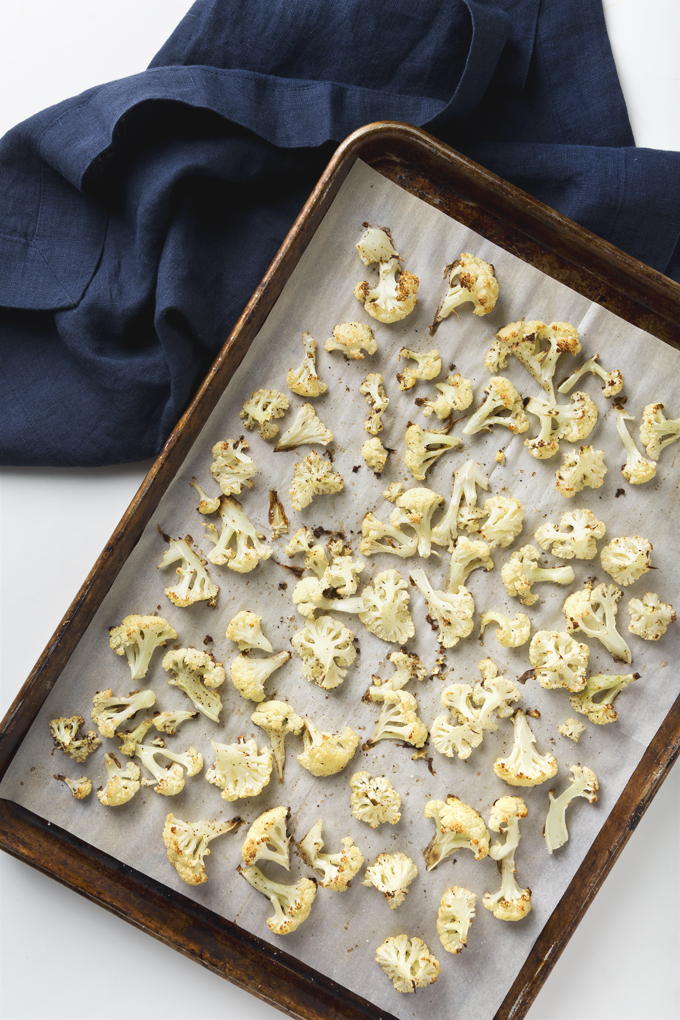 Today's cauliflower and kale salad has both of those things going for it—warm roasted cauliflower and lemony sautéed kale with garlic and shallots, and my go-to lemon/olive oil dressing jazzed up with fresh parsley, salty capers, and chopped walnuts. It also has a cheesy toasted panko bread crumb and nutritional yeast topping that's so good, I can't help but sneak bites of it straight out of the mixing bowl before it even makes its way onto my salad.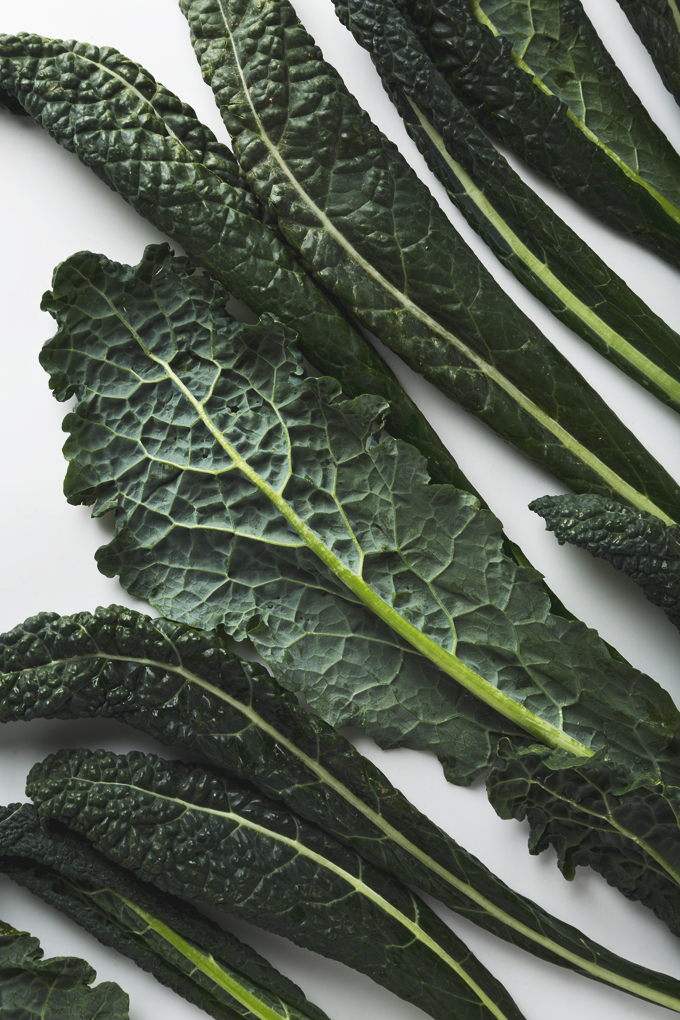 If you're finding yourself in a salad rut and you're looking for an easy way to change things up, this warm cauliflower and kale salad is great as a lighter meal, or served with baked tofu for extra protein. All you need to do is pop some tofu in the oven with the cauliflower for a satisfying lunch or dinner that's on the table in only 30 minutes.
P.S. Earlier this year I asked what types of recipes you wanted to see more of in 2017. Many of you asked for more main meals with less servings, which is why this hearty salad serves 2! If you have other recipe requests, definitely let me know. It's important to me that the recipes I'm sharing resonate with you. ♥