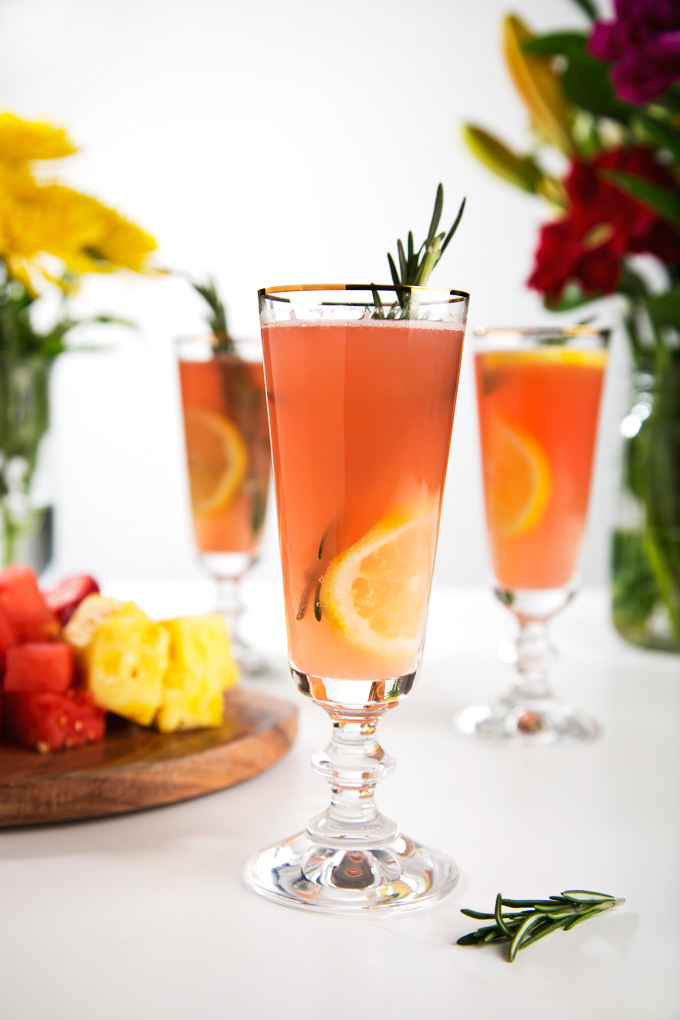 This post has been sponsored by Simply Orange. All thoughts and opinions are my own.
We had an unseasonably cold and gloomy start to Spring in Boston, which had me all kinds of upset. The thing about living in New England is that you can (mostly) talk yourself into getting through January and February, but come March, you're very, very antsy for warmer weather. And when it's consistently twenty degrees colder than it should be in May and you're still wearing your winter coat, well, your patience runs out. Luckily though (and just in the nick of time before completely losing my composure) the sun came out, the air became comfortably warm, and I stuffed my winter coat to the back of our closet. Yes, summer is coming; I can finally feel it!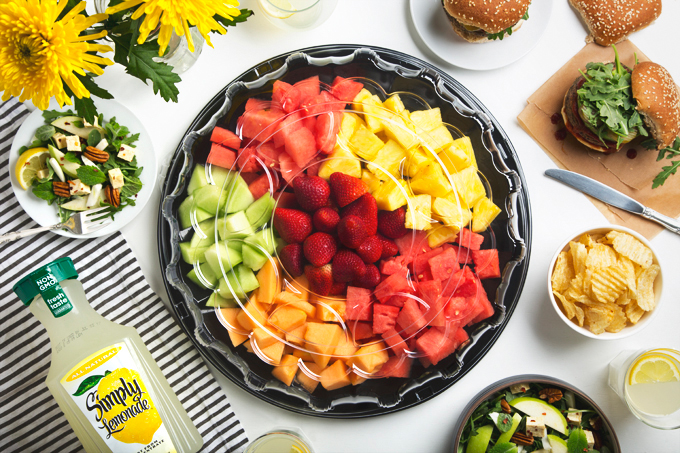 And with this warmer weather, I am making every excuse to be outside. Less screen time, long walks with the dogs, and lots of meals enjoyed on our deck or in our backyard. Aaron and I have been making good on our promise to do more happy hours at home because it's such a simple but lovely way to connect, especially when life gets busy. This past week we invited a few neighborhood friends over one evening. I was driving by Sam's Club, so I picked up a Member's Mark Fruit Tray and cocktail ingredients to make life easy, and Aaron grilled some black bean burgers, which we served with a side salad and chips.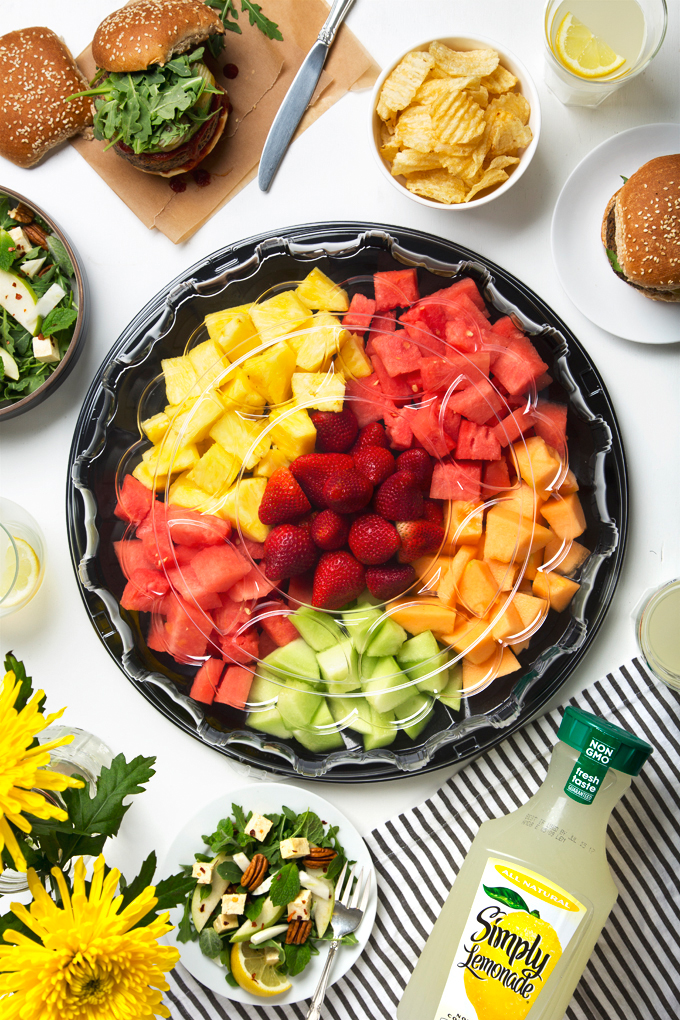 For the cocktails, I went extra summery: Sparkling Watermelon Rosemary Lemonade Cocktails, with Simply Lemonade® and fresh watermelon juice as the base, a rosemary simple syrup that I prepped a day ahead, and good quality gin, finished with a little prosecco for fizziness. We had a few nursing mamas in attendance (four of our neighbors have all had babies in the last couple of months), so I made a batch of mocktails for them too, with sparkling water in place of the gin and prosecco.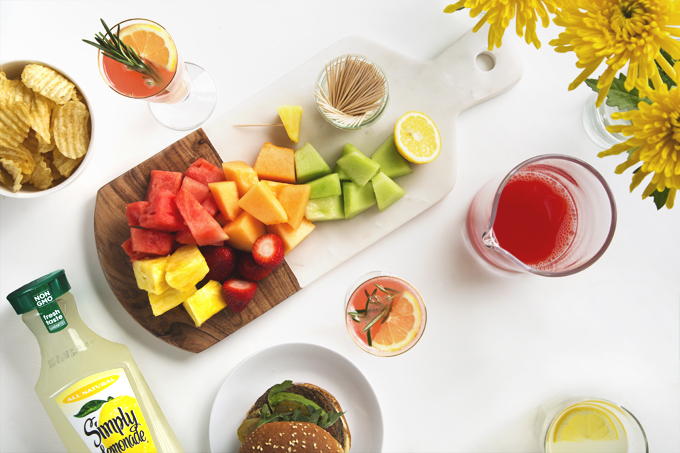 It was one of those nights where time seems to slow down, and it reminded me that entertaining doesn't need to be a big or elaborate production. Sometimes it's 100% worth it to let someone else prep your fruit or veggies, pick up a bottle of lemonade, and go semi-homemade with your meal. The food was delicious, and the company was even better. In fact, we already have plans to host another outdoor get-together and grill night for the Fourth of July!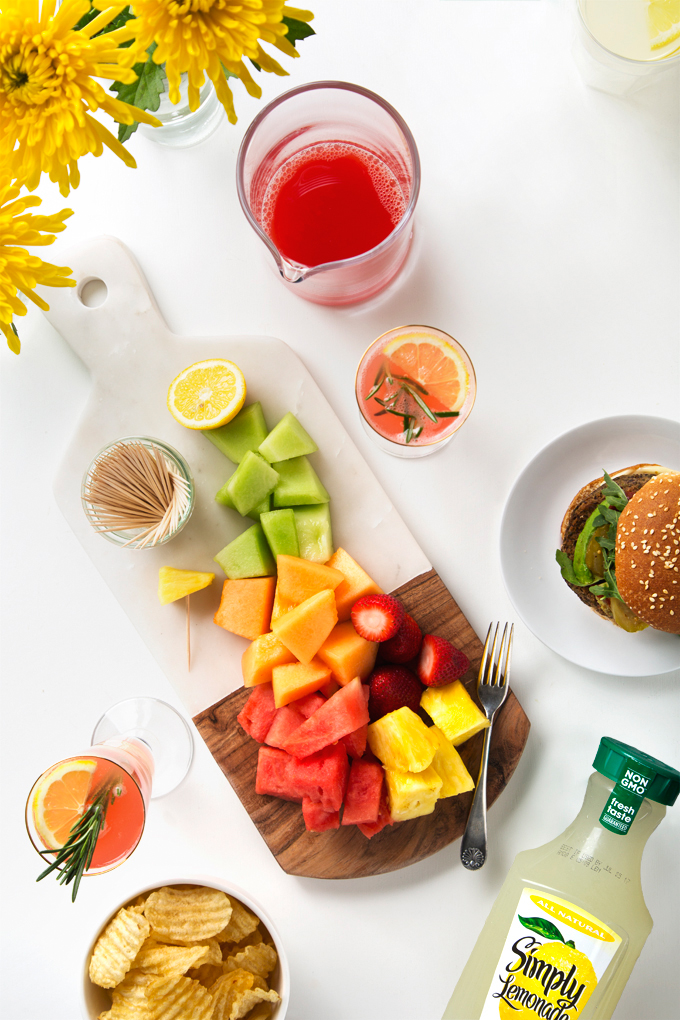 If you're looking for an easy, quintessentially summery beverage to sip, these Sparkling Watermelon Rosemary Cocktails were a big hit. They're perfectly sweet, tart, earthy, and just 7 ingredients too. You can go as boozy as you like, or sub sparkling water for a refreshing and hydrating mocktail instead. Either way, they're delicious!
Cheers to summer and making the time to enjoy it!
P.S. For anyone wondering about the Sam's Club Member's Mark Party Trays: they have a few fruit and veggie options, but some do include dairy-based dips and cheese. I called ahead to ask about making a vegan-friendly tray and they were very accommodating, even asking if I had special requests for the fruit. It's definitely worth asking about subbing things like hummus for the dip, or extra fruit instead of cheese, etc. ♥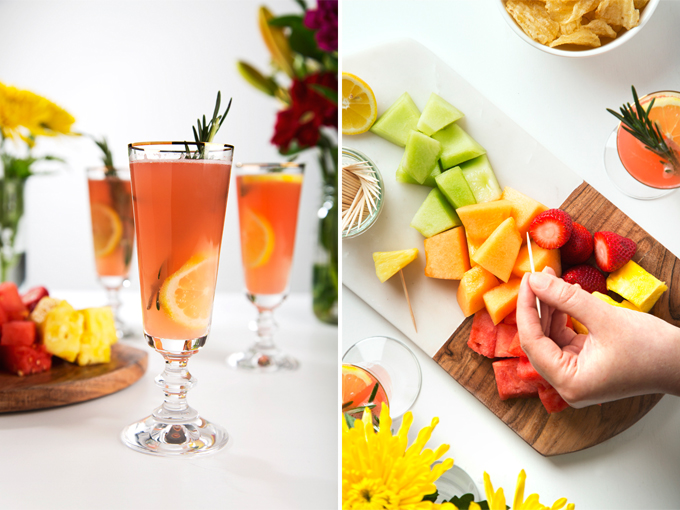 ---
A big thank you to Coca-Cola® for sponsoring this post! Be sure to check out their "100 Ways to Summer" Campaign and enter their sweepstakes!