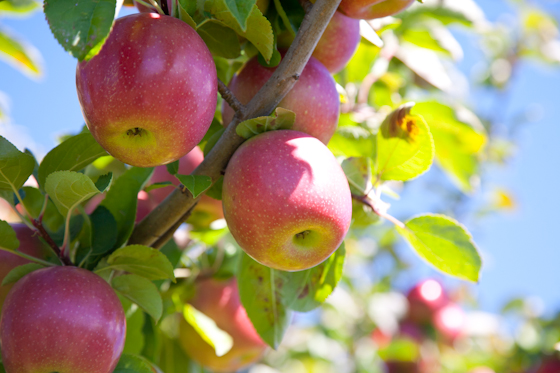 I've been wanting to go apple picking for years. Each Fall, I make a mental list of things I'd like to do – carve a pumpkin, take a scenic drive to view all of the beautiful foliage, go apple picking. And then life gets busy, to-dos pile up, and before I know it, it's winter and the only thing growing outside is inches of snow.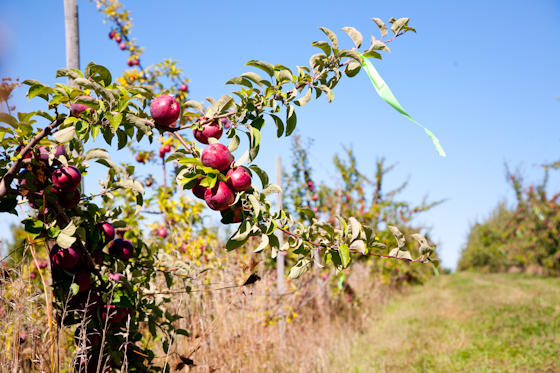 This year, I told myself I wouldn't let my favorite season pass me by without going apple picking. I did some research, narrowed it down to Autumn Hills Orchard in Groton, MA, and Aaron and I decided we'd go this past weekend. And then when Sunday came along, I told him I wasn't sure we'd have time. We had to do laundry, go grocery shopping, take the dogs to the park, I had to work on a blog recipe… I actually heard myself say "I'm not sure I can go apple picking because I need to work on a recipe post for this week." And then it hit me: I was about to pass on living my life to work on writing about living my life.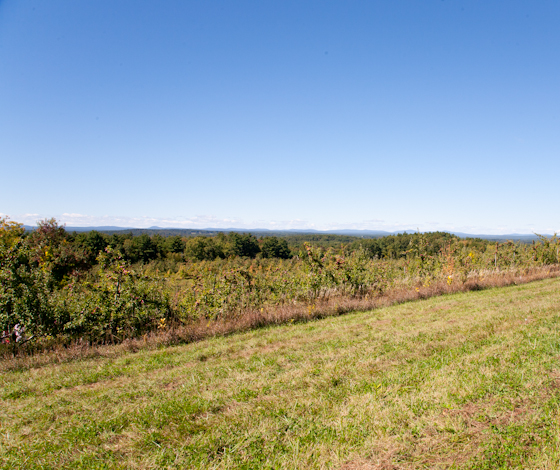 I blog because it's a passion. I love the creative outlet, brainstorming new recipes, perfecting them through trial and error, and doing my best to capture them through photographs and share them in my writing. But the second I catch myself creating self-imposed deadlines that take away from going out and doing something, I know it's time to take a step back. And so, Aaron, Olive, and I took an hour-long drive out to seventy acres of orchards, and I took a break from technology to marvel at the views, sample at least five varieties of apples, and enjoy an afternoon with my husband where neither of us talked about work or errands.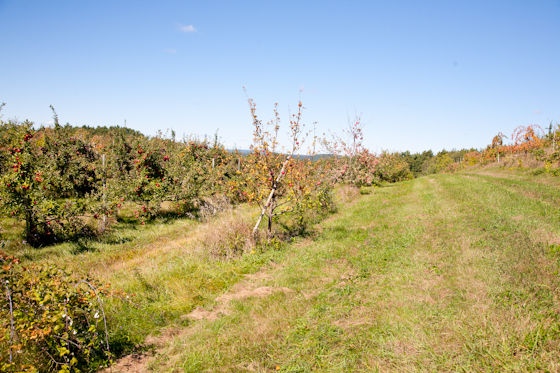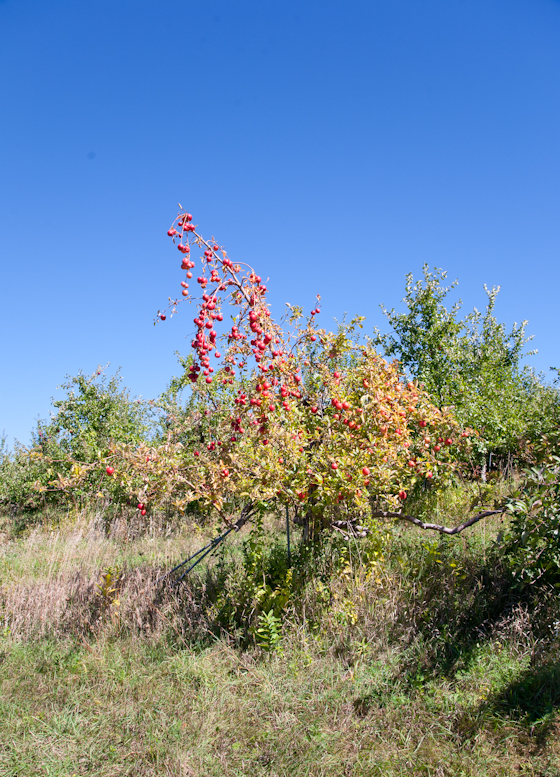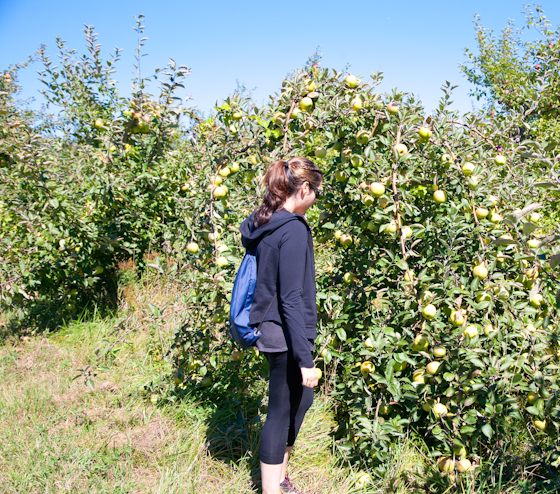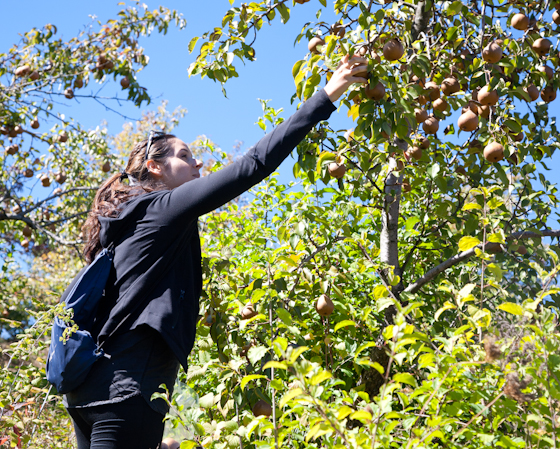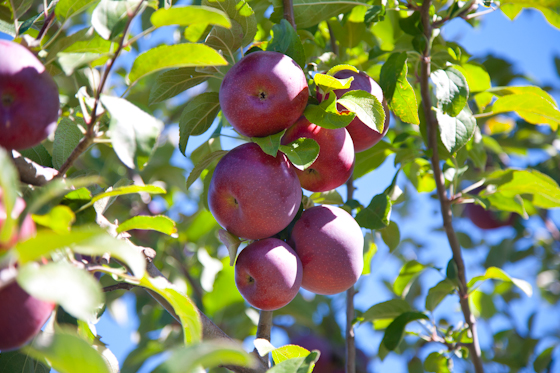 It was perfection.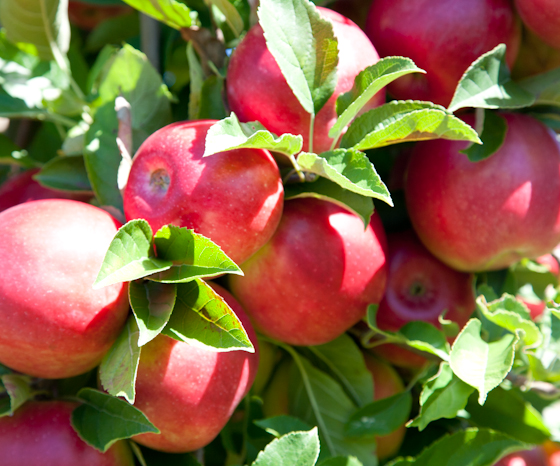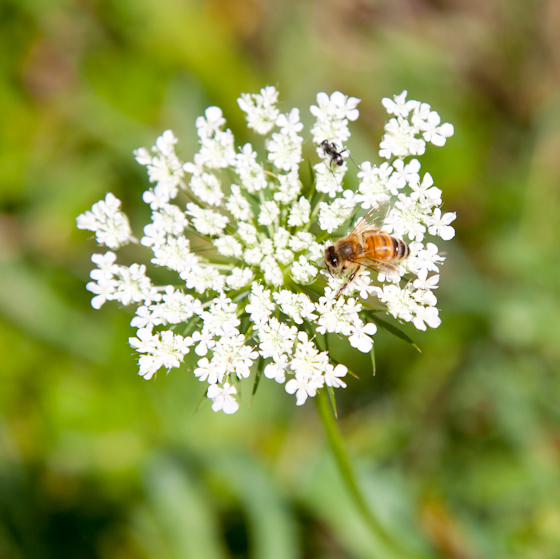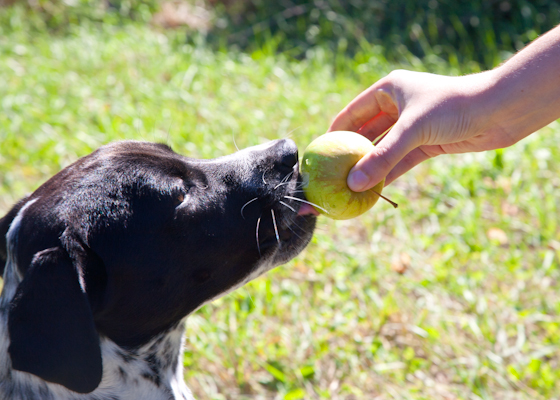 If you live around the Boston area, I highly recommend making the trek out to Autumn Hills Orchard. They use integrated pest management to encourage the natural growing cycle and have a large variety of apples (around 20 different types), as well as pears and plums too.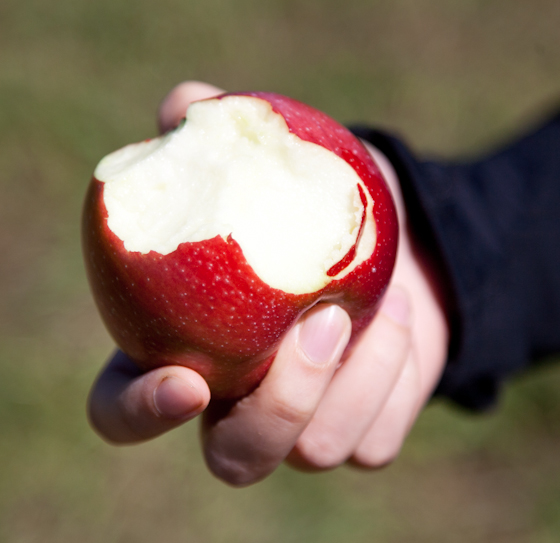 The views, the apples, the break from computers and cell phones – it truly doesn't get much better than this.