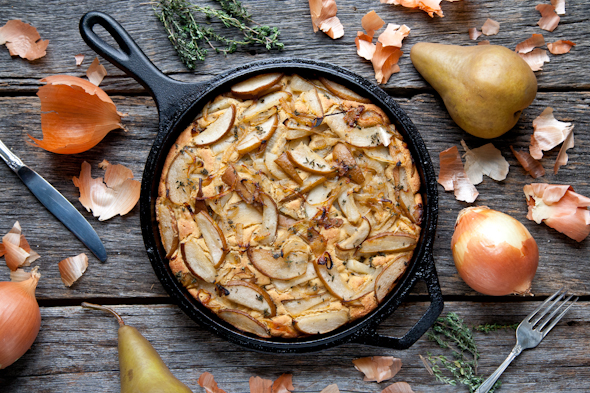 The other week when I was sorting through my most popular recipes in Google Analytics, I was a little surprised at the number of keyword referrals for "cornbread." I adore cornbread—it was my very first post after all—but, really? I thought for sure something like "chocolate" or "cupcake", maybe even "kale salad" would be towards the top of the list. No, the clear winner is cornbread.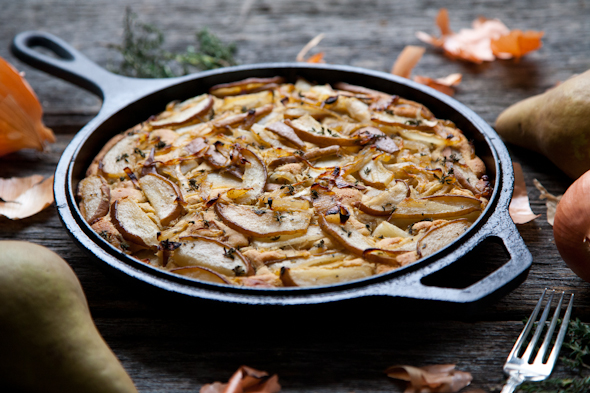 I rarely look at my analytics data in any kind of detail because that's what I did for my SEO work for years and now I will pass on the spreadsheets, thank you very much. However, I did want to create a little something special for all of those folks visiting here and looking for cornbread. There's the simple vegan recipe, a gluten-free version, and now this: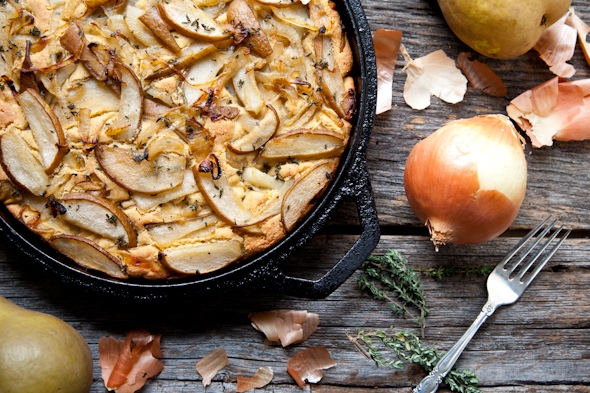 Vegan & Gluten-Free Skillet Cornbread with Caramelized Onions, Bosc Pears & Fresh Thyme.
Oh yes.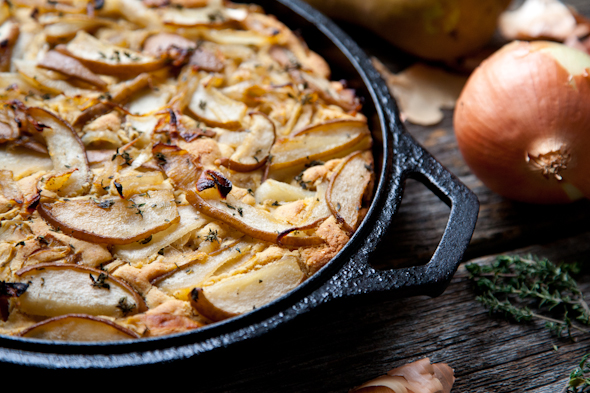 I tend to enjoy my cornbread on the sweeter side, but I wanted to go in a savory direction too. The caramelized onions straddle sweet and savory, the pears take it back to sweet, and then the thyme pushes it back to savory. It's a fancy twist on my original recipes and very, very comforting (thyme will do that). It was also a good excuse to use my neglected cast-iron skillet. Just lifting that thing is a mini workout, which I like to think helps build up even more of an appetite for the cornbread.