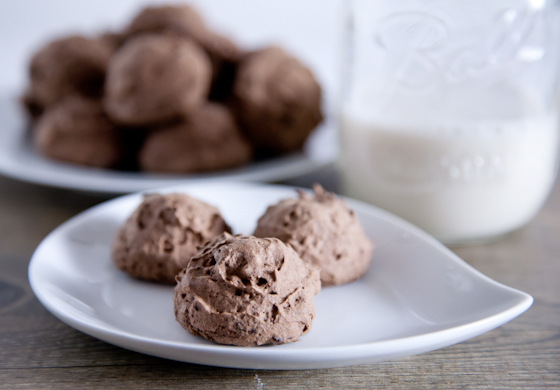 As someone who eats a mostly vegan diet, there are some foods I've learned to live without. Cheese is an excellent example. Yes, there are plenty of vegan alternatives, ranging from cashew-based "cheese" to daiya to nutritional yeast, among many others. And while I can appreciate these substitutions in their own right, there is simply nothing like melty mozzarella or stinky blue cheese. And that's fine. I personally feel my best when I'm not eating real cheese.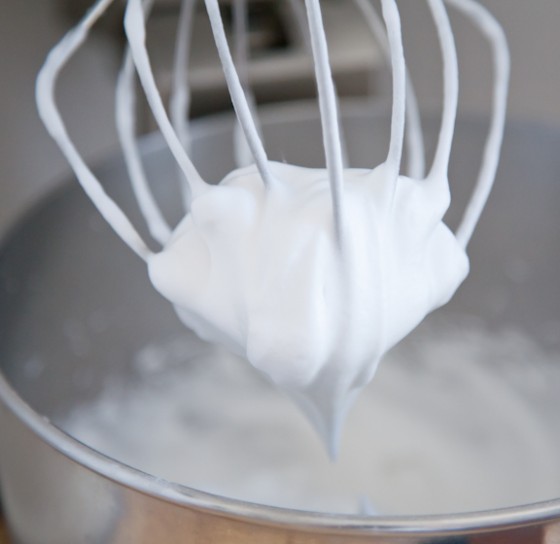 Meringue, on the other hand, is something I've missed dearly. As a topping for pie and in cookie form, I have always loved meringue. But when I became more serious about eliminating animal products from my food choices about a year ago, I sort of just accepted the fact that there wasn't a good vegan alternative for egg whites. Chia and flax eggs are great, but they'll only get you so far.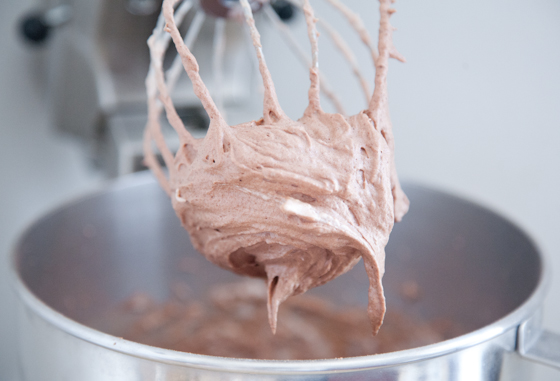 And then last week, after passing by the Ener-G egg replacer so many times before, I finally decided to give it a try. I was so impressed with the texture it allowed me to achieve for the marshmallow topping on my s'mores cupcakes, I knew I had to attempt to make a batch of meringue cookies.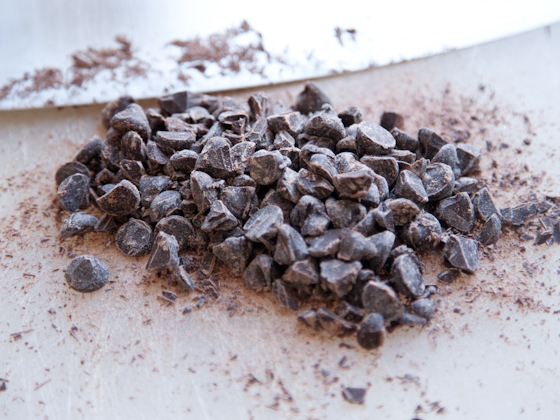 Crispy little cookies that are so light they almost resemble bites of air, yet are somehow so satisfying.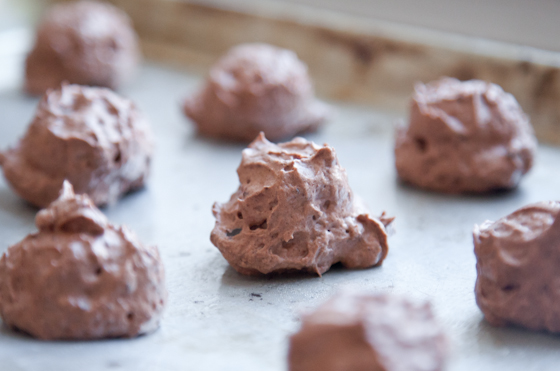 I added a little cocoa powder, some chopped up chocolate chips, and a splash of mint extract, combining my love for mint chocolate chip ice cream and meringues all into one. The flavor possibilities are endless.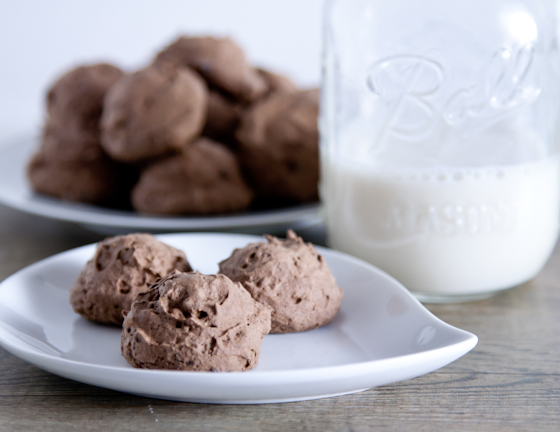 I think I can go ahead and cross meringue cookies off my list of non-vegan foods I miss.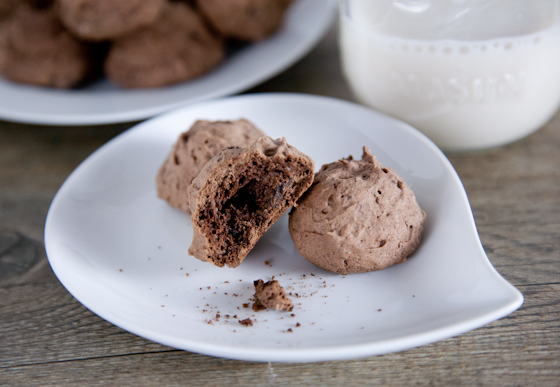 | | | |
| --- | --- | --- |
| Mint Chocolate Chip Meringue Cookies | | |
Author:
3 Tbs. Ener-G Egg Replacer
1/2 C. Water
1/4 C. Granulated Sugar
1/4 C. Cocoa Powder
1 Tsp. Mint Extract
1/2 Tsp. Pure Vanilla Extract
1/3 C. Chocolate Chips, chopped (mini chocolate chips would be perfect)
Pre-heat your oven to 300 degrees F.
Lightly grease a large baking sheet and set aside.
In a stand mixer, combine the egg replacer and water. Slowly turn the mixer up to the highest setting and whip for 5 minutes.
Keeping the mixer on high, slowly sprinkle in the sugar and continue to whip for 5 more minutes. The mixture will significantly increase in volume, resembling fluffy egg whites.
Turn the mixer to low and slowly add in the cocoa powder.
Once combined, turn off the mixer and scrape down the sides of the bowl.
Add the mint and vanilla extracts and pieces of chocolate chips and using a spatula, gently fold to combine.
Using a cookie dough scoop or heaping tablespoons, drop the fluffy mixture onto your prepared baking sheet. You do not need to leave a lot of space between each cookie, but they should not be touching.
Bake for 35 minutes, keeping a close eye on the cookies after about 30 minutes to make sure the edges don't burn.
Turn off the oven and allow the cookies to stay there until the oven has cooled. This will help them to dry out and create a perfectly crispy texture.
Store in a container at room temperature.