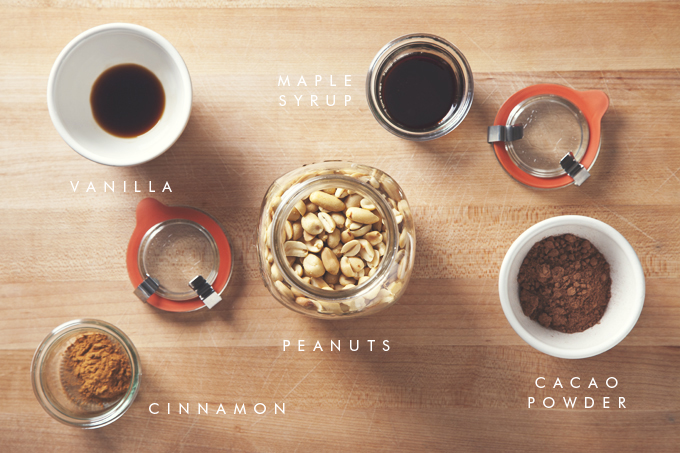 Peanut butter was actually not a "thing" for me…until I began reading food blogs. Somewhere along the way, everyone's gushing about nut butter in smoothies, nut butter in oatmeal, and oatmeal in almost empty nut butter jars—it finally got to me. I needed nut butter in all the things too!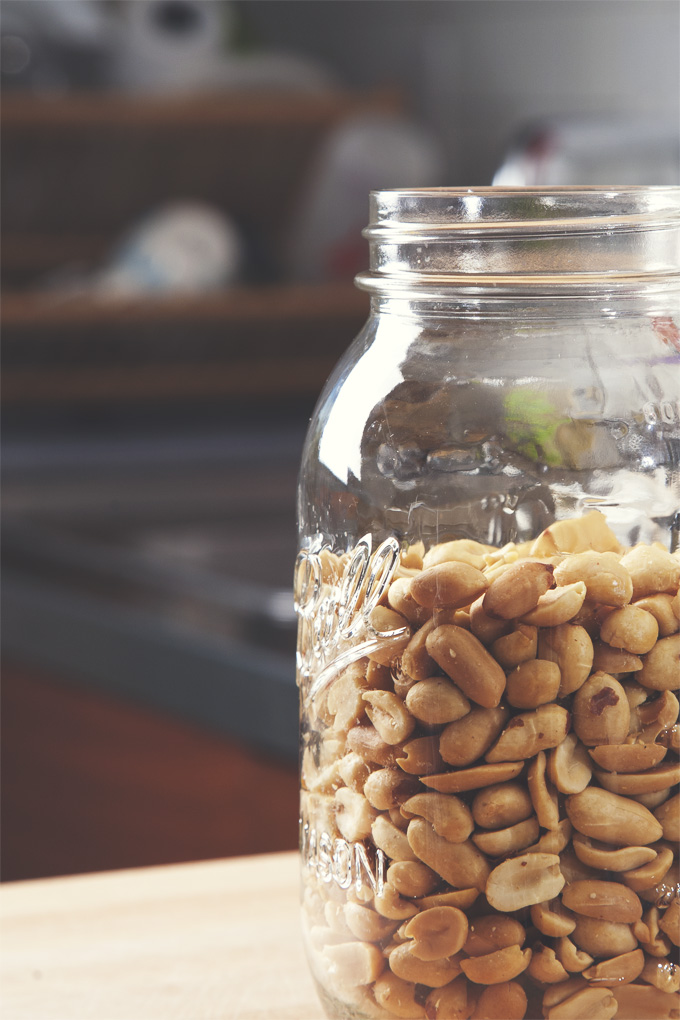 We probably go through a jar of nut butter every week. Aaron eats some version of an almond butter and jelly sandwich most days for his fourth meal (he's on a six meal a day schedule, as required for his training plan) (yes, it's a ton of food!), and the dogs help him out with their own nut butter kong treat schedule at 12pm every day. ← And this is every. single. day. They are really good about telling time. As for me, I'm usually hit or miss with nut butter, as dictated by hormones. Does this happen to anyone else? One week I can't get enough of it (especially with chocolate for dipping!!), and the next week the thought of it makes me ill.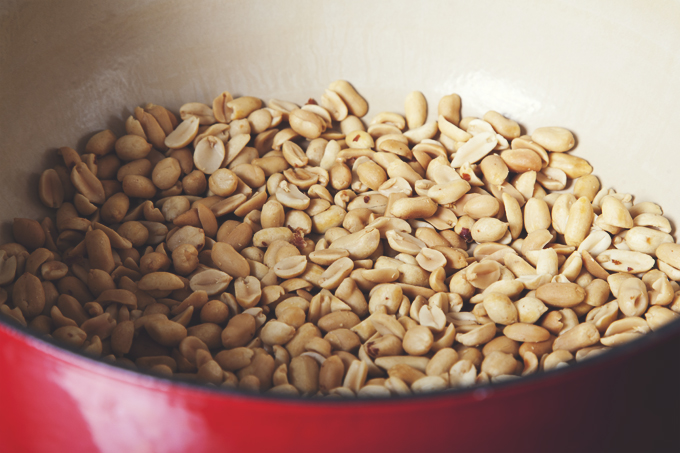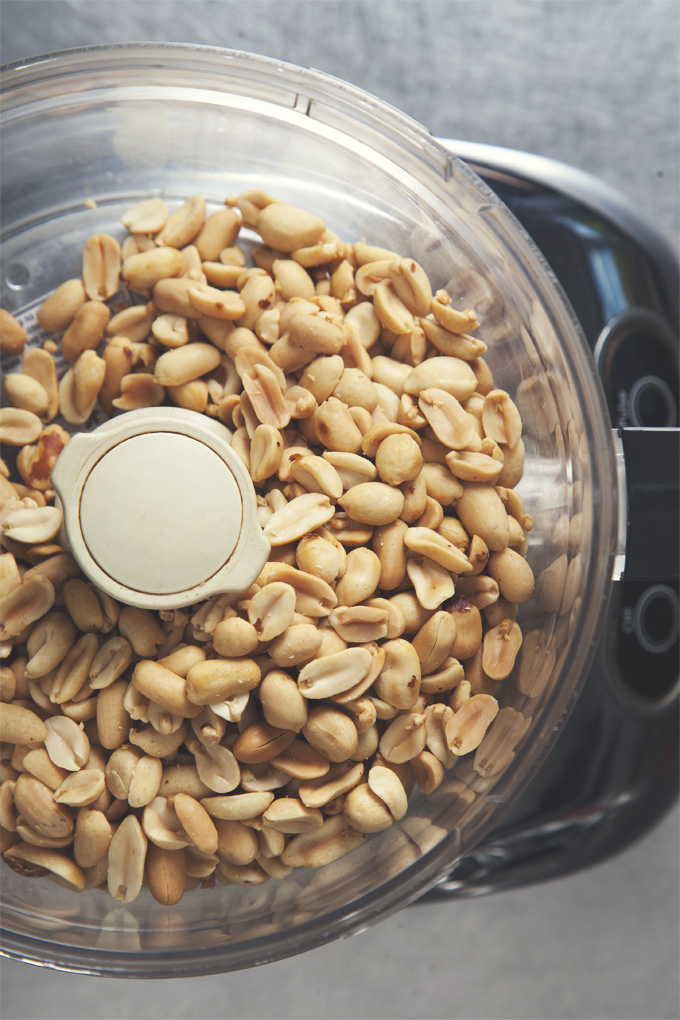 The other week, we hit a nut butter rut. We'd been buying raw almond butter for months and needed a change, so we decided to pick up something different at Whole Foods. Um, have you looked at the nut butter selection there? It's amazing, and it better taste that way too because some jars were $26! What?! That would put our nut butter bill at over $100/month. Insane.
So, I did what I usually do, which is loudly proclaim to anyone standing near me in the grocery store, "I can do this better at home."—and armed with lots of dry roasted peanuts and a few simple flavorings, I think I did.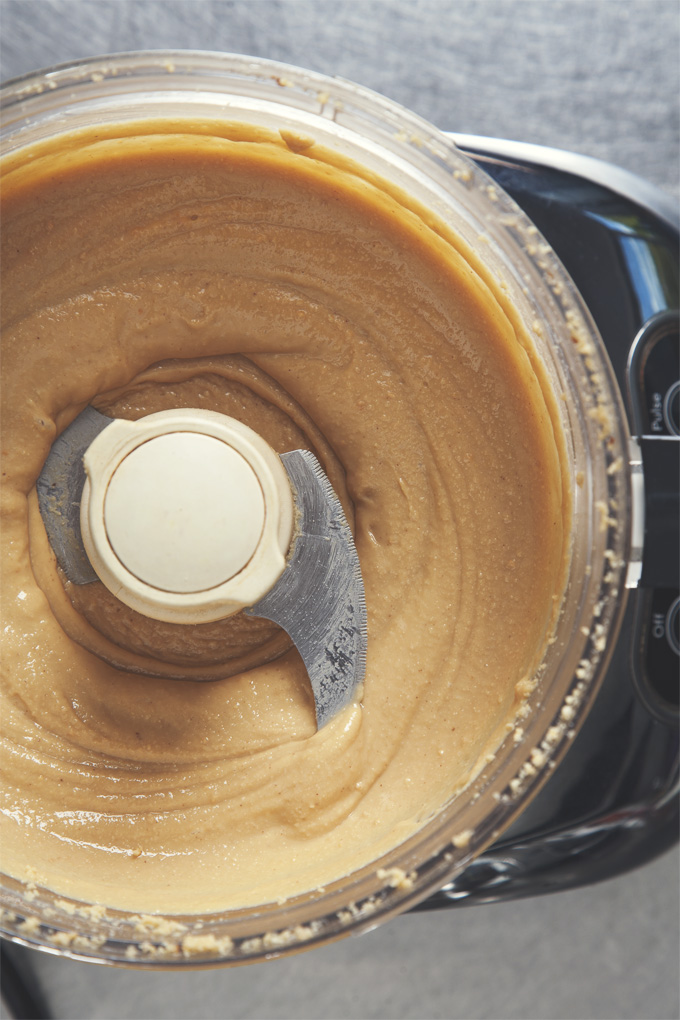 Drippy, organic, easy peanut butter, with fancy flavor variations like maple, vanilla, cinnamon, and chocolate, that costs much less than what you'd pay at the store for the non-organic, pre-made stuff (and if you're enjoying peanut butter, you want it to be organic).
A few recipe notes:
If you're new to homemade nut butters, peanut butter is a great place to start because peanuts take less time than other nuts (like almonds) to go from clumpy to perfectly smooth. However, if you're like Aaron and prefer a chunky peanut butter, I've got you covered with this recipe too.
You can make peanut butter in a high speed blender, but I prefer to use my food processor so I don't have to fight the blender to get the peanut butter out of the nooks at the bottom. Scraping out the blender is one of my least favorite things.
I'd suggest choosing one or two of the optional add-ins if you decide to make a flavored peanut butter recipe. Vanilla peanut butter, maple peanut butter, vanilla maple peanut butter…probably not vanilla maple cinnamon chocolate peanut butter. I tried that (because why not?) and Aaron thought it tasted like cake (??), but the flavors got totally muddled.