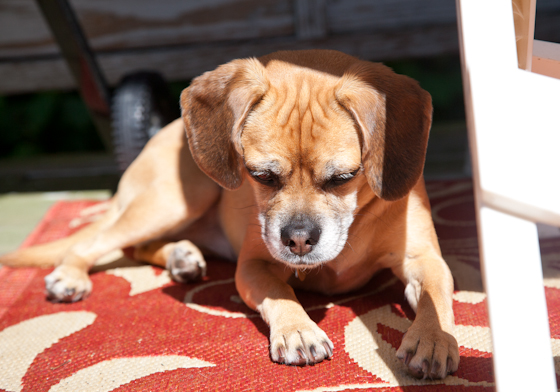 I wish I had a recipe post to share today, but quite frankly, it was way too hot to be in the kitchen. I don't have the luxury of central air at my current apartment, and after I installed my three small AC units (okay, after Aaron installed them), we found out that only two of them produce cold air. We apparently paid for the third one to re-circulate the oppressively  hot, humid air for the better part of an afternoon.
I suppose you can only expect so much when you haul all of your possessions 3,000+ miles across the country and back and then don't use them for a couple of years. I shudder just walking past all of the UHaul trucks around Boston right now. You think the DMV is depressing? Step inside a UHaul store.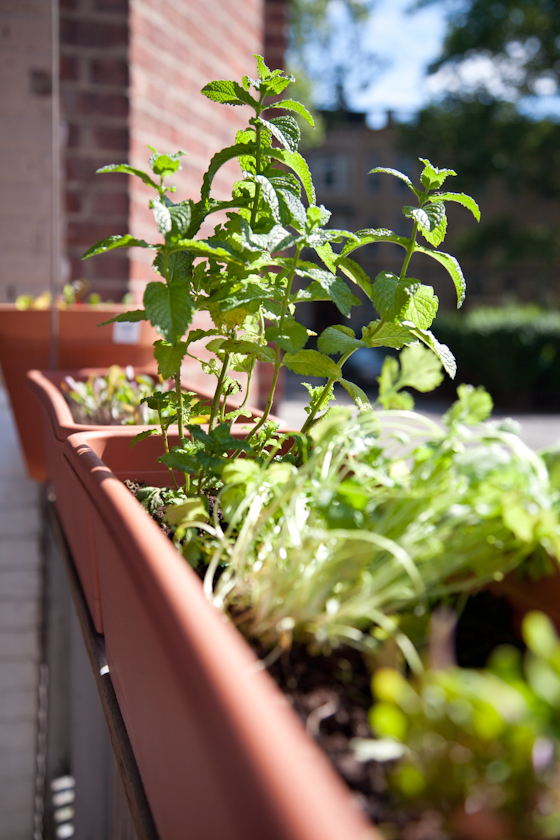 So, while I was not spending time in the kitchen, I spent some time working on a little herb garden on my porch.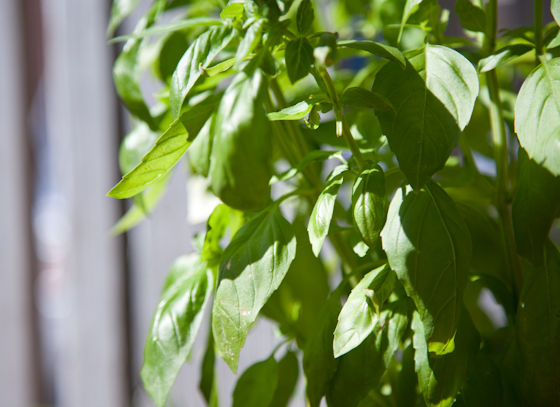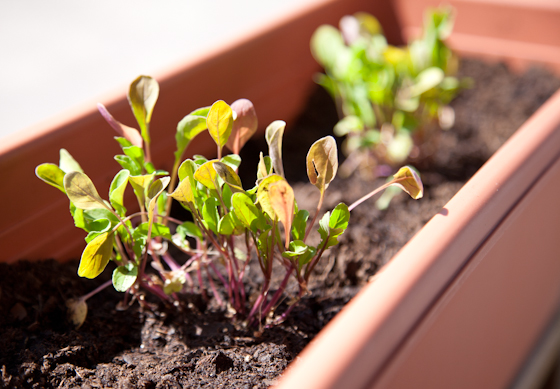 I now have a nice selection of basil, chives, parsley, cilantro, mint (some of it is chocolate mint! ridiculous.), sage, rosemary, oregano, arugula, a hanging tomato plant (fingers crossed that one makes it!), and my favorite – baby Swiss chard.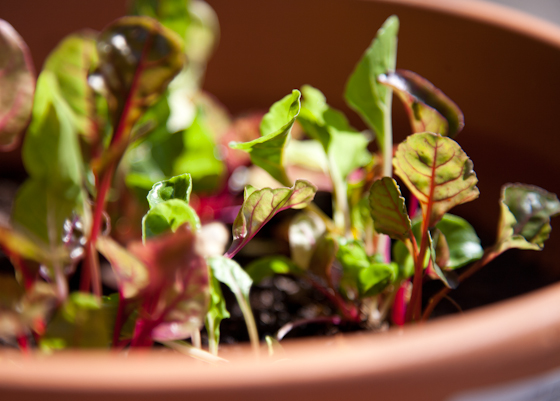 I bought the chard at Whole Foods and I will be so, so happy if I get to enjoy even a few leaves this summer. Produce just tastes better when you grow it yourself.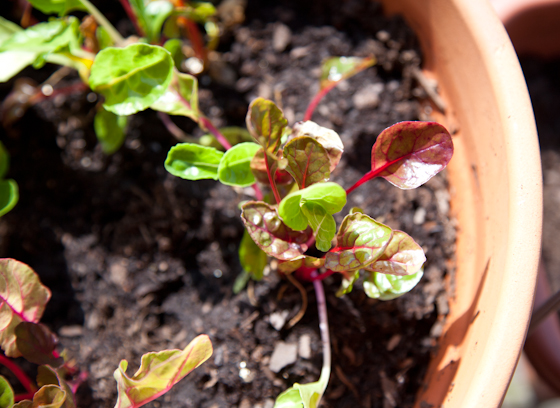 I hope to have the space for a non-container garden when we eventually buy a place, but for the time being, this is like my little oasis. It's amazing how a few plants can transform a rickety old porch with views of a parking lot.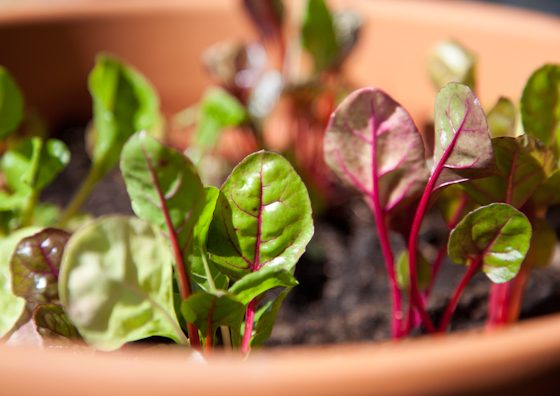 And if it gets too hot, there's always the kiddie pool.