SEO eBook
SEO for Food Bloggers 4th Edition: 50 Things to Increase Your Blog Traffic Now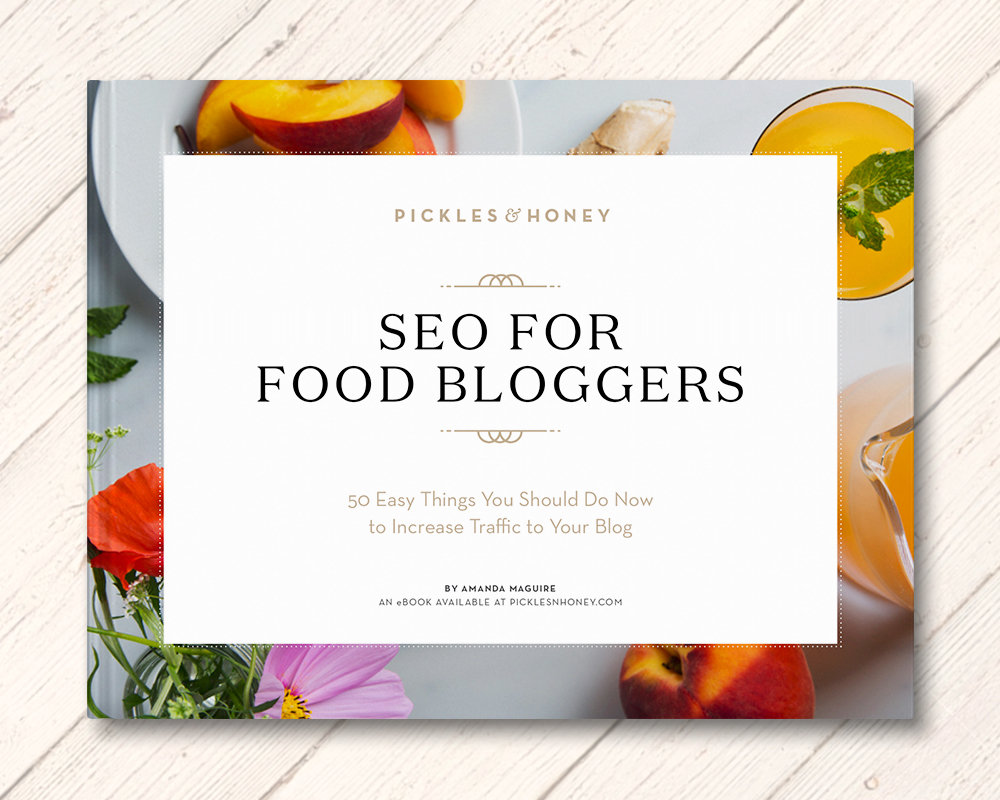 Note: After 8 years and 4 editions, we've decided to retire the SEO for Food Bloggers eBook to focus on our other services. If you're interested in receiving a free copy (updated July 2018), feel free to contact us!
Hi there! I'm Amanda, an SEO Strategist-turned-Food Blogger.
I've condensed my 10+ years of SEO knowledge for big-name brands into quick, easily digestible chapters. This book includes the same information and guidance I would provide to my Fortune 500 SEO clients for thousands of dollars, customized to include only the need-to-know information as it relates to food blogging. We're talking straightforward action items to implement today—no learning curve or wanting to pull your hair out over fussy HTML code.

---
What people are saying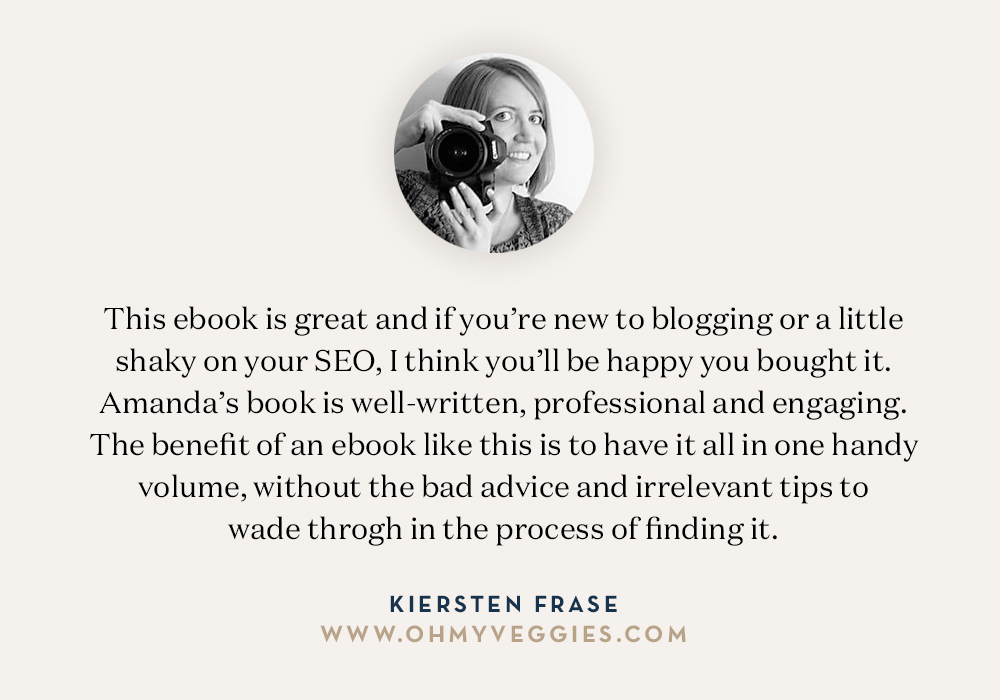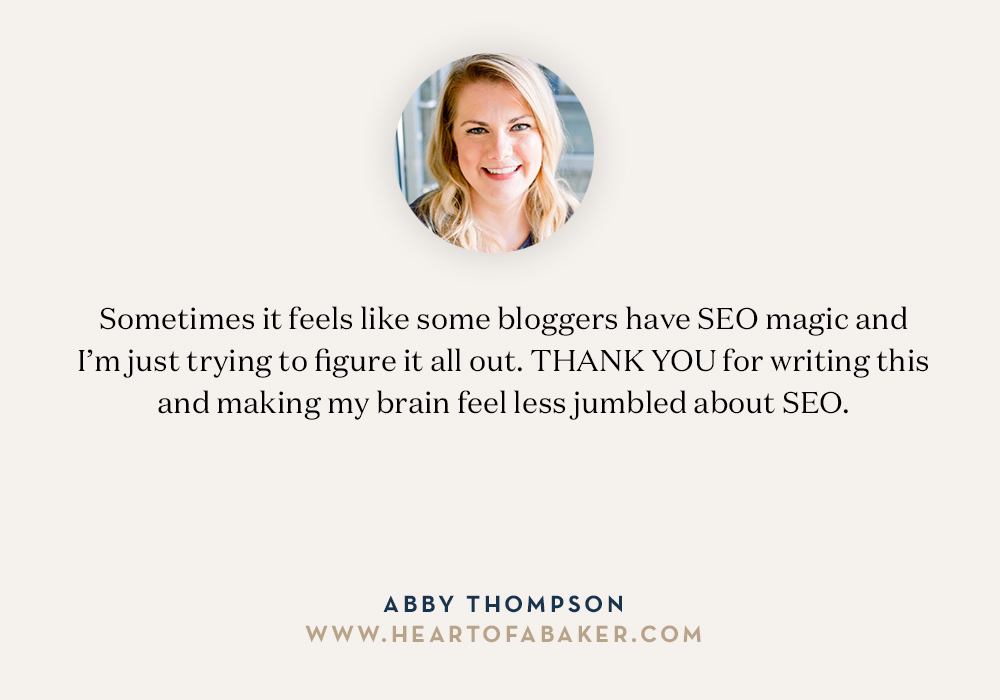 ---
Why I wrote SEO for Food Bloggers
I started writing Pickles & Honey in October 2011, sharing simple plant-based recipes to nourish body and soul. ← That soul part is a big deal to me, because I spent the better part of my twenties searching for "soul-satisfying" work and I finally found it in blogging. And oddly enough, it was the "soul-sucking" work that led me here. Let me explain…
I began my SEO career in 2006 in the advertising department at a start-up (now powerhouse) eCommerce company in Boston called Wayfair. Several years later, I switched from in-house to agency-side, this time doing SEO for Fortune 500 companies, including Volkswagen, Audi, Proctor & Gamble, and Novartis, to name a few. I taught myself SEO, built and managed a large team of people, more than doubled my department's revenue…and then I got completely burnt out. Over the years, I've learned a few important things:
I hate cubicles with a fiery passion.
SEO is mysterious to those who don't know, but surprisingly simple with a little education.
Just because you're a food blogger following your passion, doesn't mean you can't harness SEO to grow your blog traffic.
SEO is FREE, takes minimal time, and it's often way more stable than most other kinds of traffic (I'm looking at you, Pinterest!).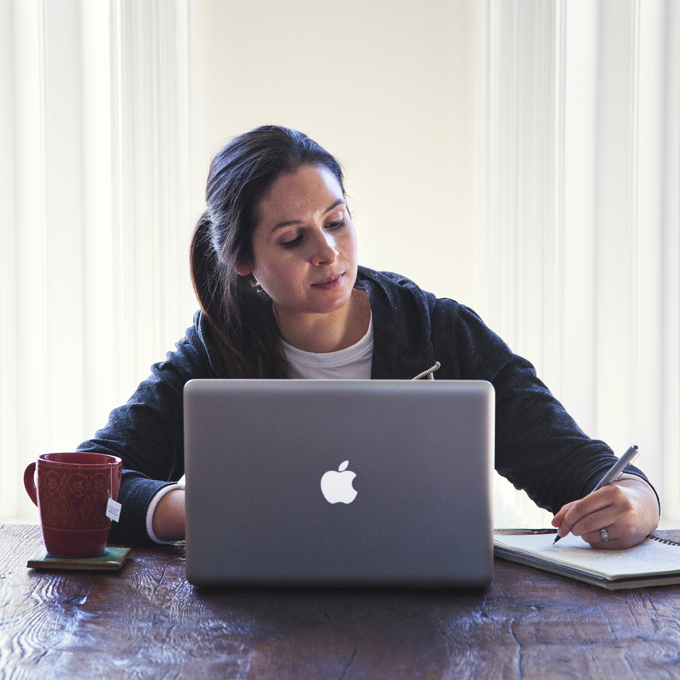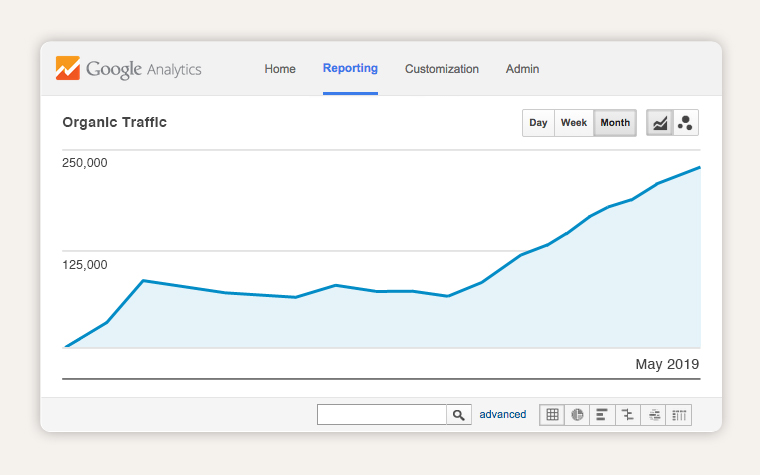 In 2013, I quit my full-time SEO consulting job to be a food blogger, but I've put to use my SEO knowledge since day 1 of writing Pickles & Honey. For this reason, organic traffic has been by far the highest percentage of my total website traffic, making up about 35% of my visits. This percentage was even higher for the first 1-2 years, when I was getting less traffic from other referrals (Facebook, FoodGawker, Pinterest, etc.) and the vast majority of visits from search engines.
When you're new to food blogging or you haven't yet built up a big following on social media, search engines can be a very significant source of traffic.

---
SEO can sometimes seem like this technical, daunting to-do. My goal in writing SEO for Food Bloggers is to demystify it and break it down into simple, approachable steps.

---
What's in the book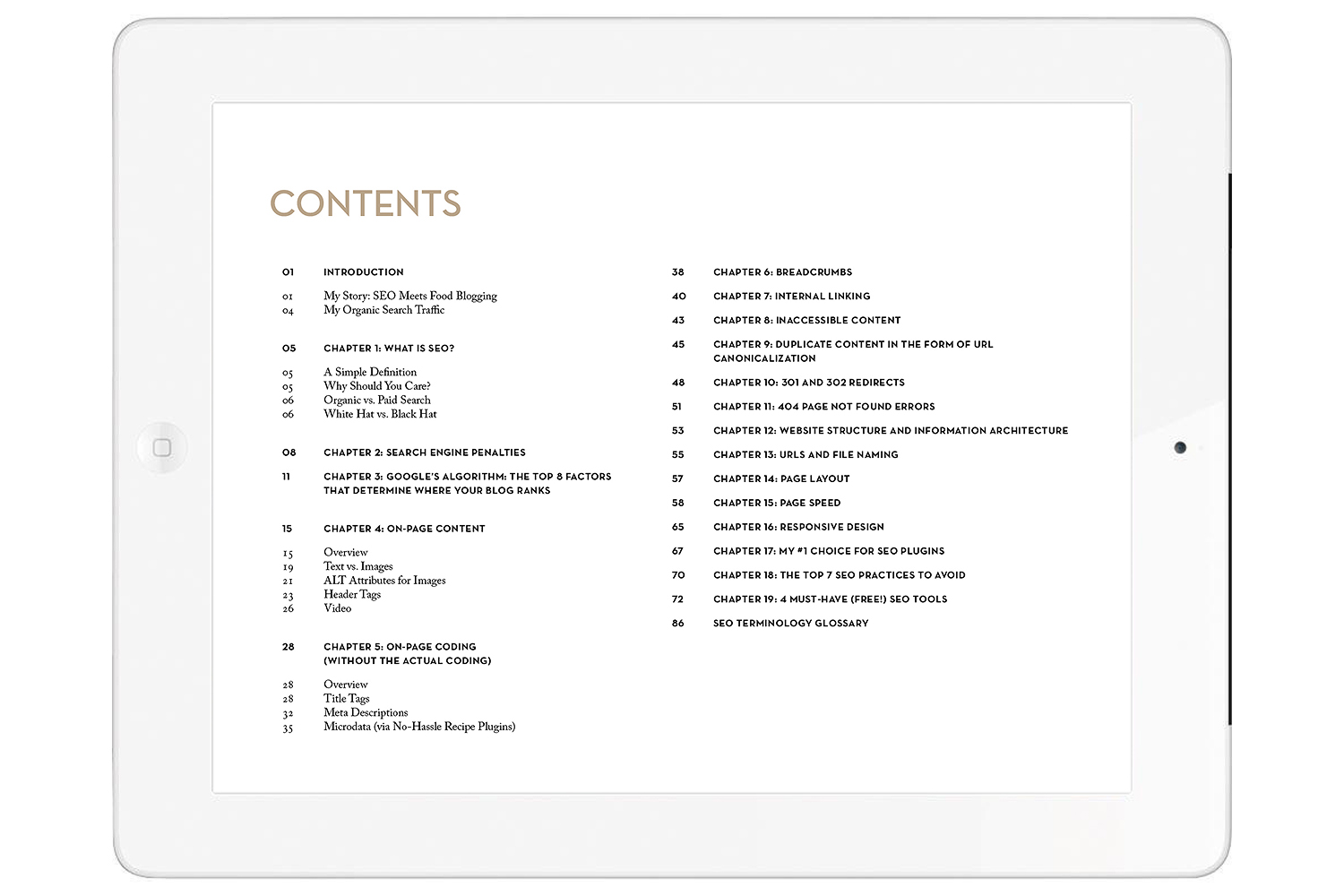 sample pages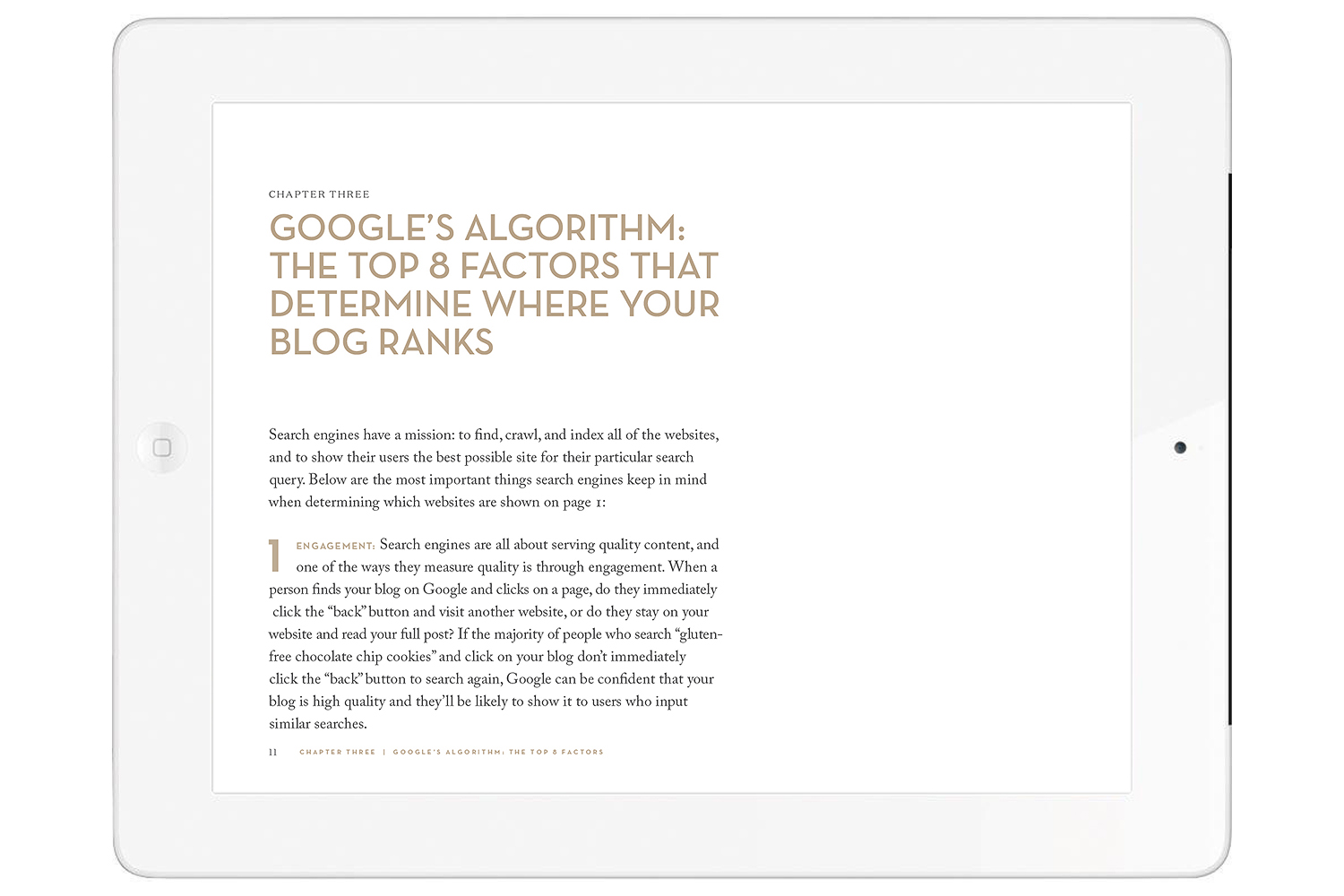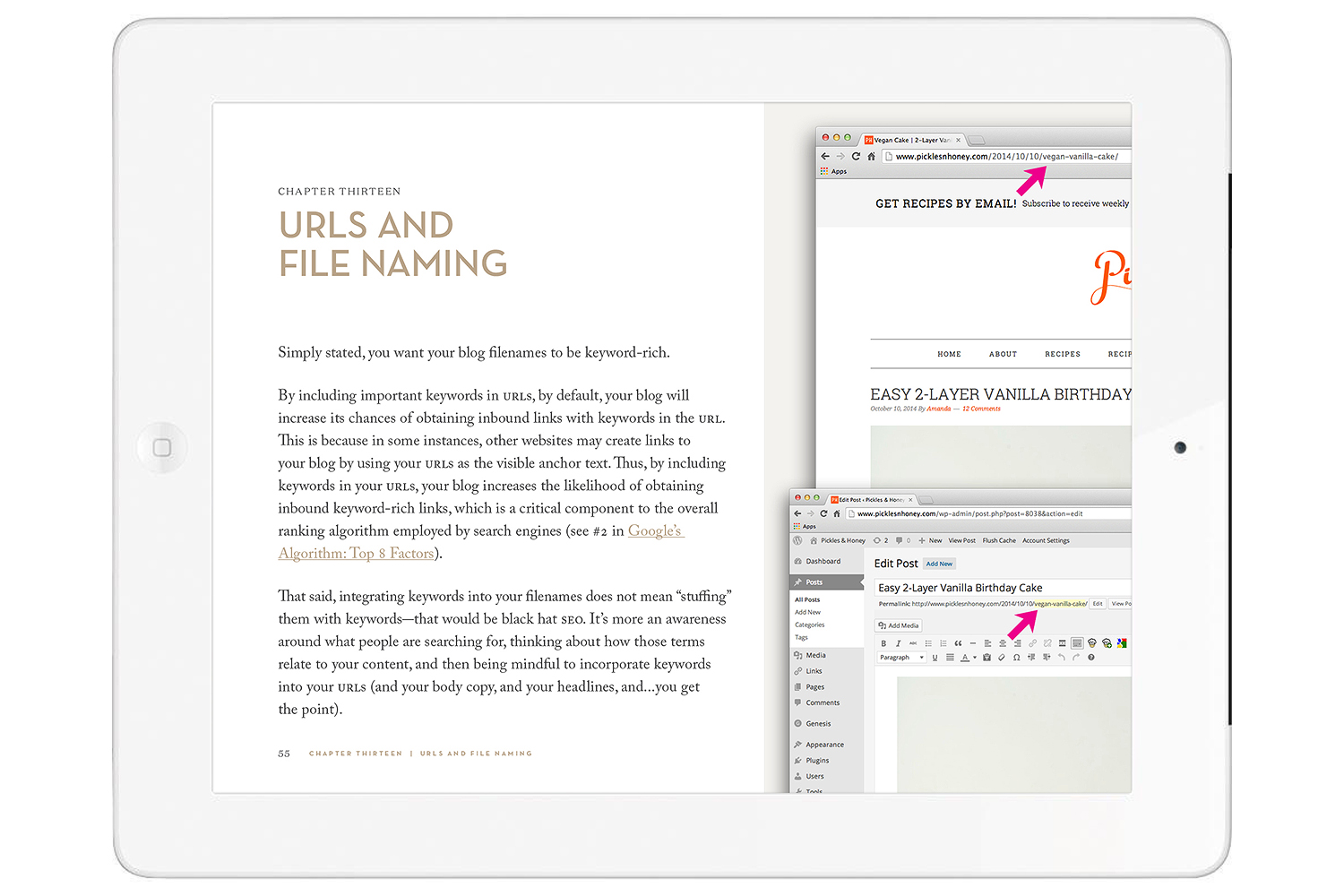 ---
what people are saying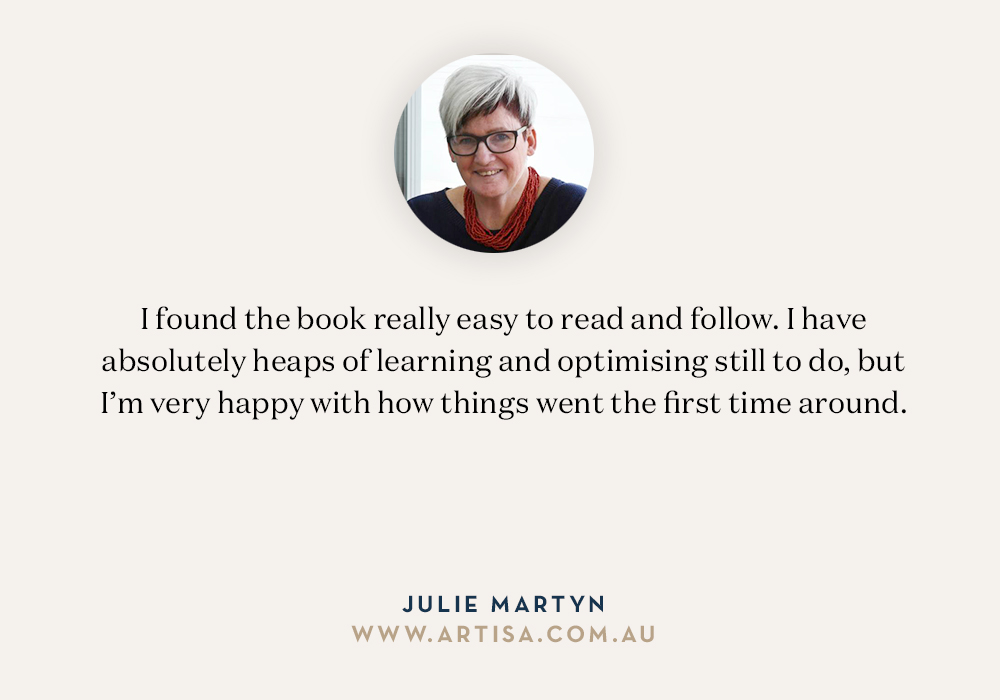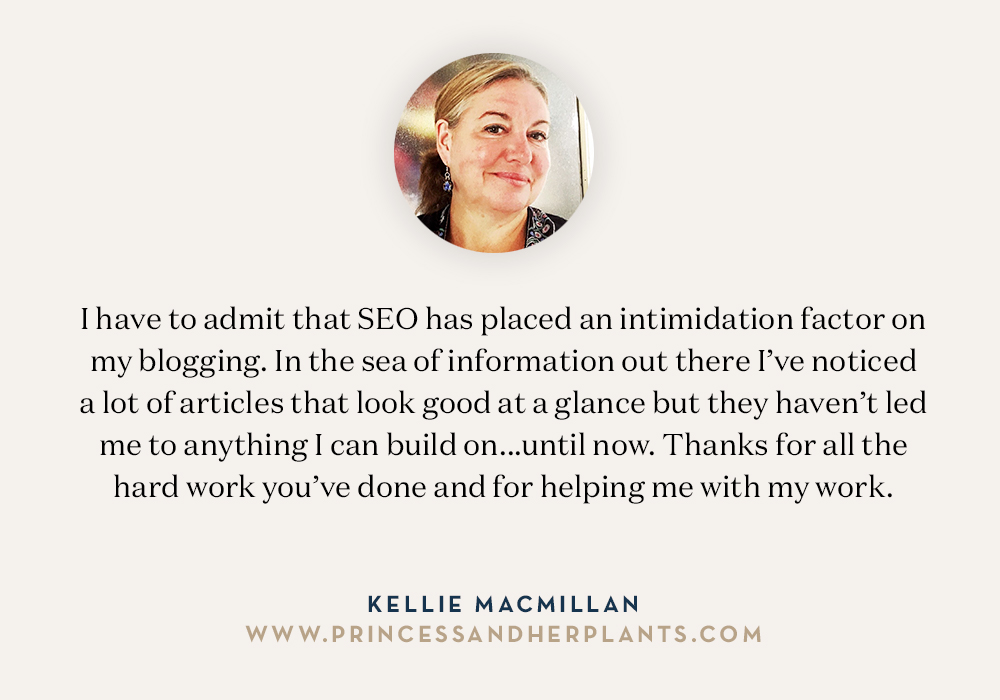 ---
thank you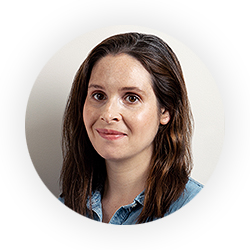 Thank you for taking the time to consider SEO for Food Bloggers. I have every confidence that you'll be able to harness what you learn in this book to improve your blog's search engine rankings and successfully grow your organic traffic.
Whether you're new to Pickles & Honey or you've been reading for years,
I am so grateful for your support.
-Amanda