I'm still eating a fairly limited diet, reintroducing about one or two new foods each day, so my meals remain extremely simple. Thankfully, I like simple. Nonetheless, this level of simple (as in brown rice, lentils, kale, and coconut aminos) is not inspiring a recipe post at the moment. Instead, I thought I would shift gears a bit and show you a few non-food-related indulgences that have been taking some of the focus off of my food-related rut. These are some of the little things that are making me happy.
1. Netflix. Who needs cable when you can watch The Wonder Years?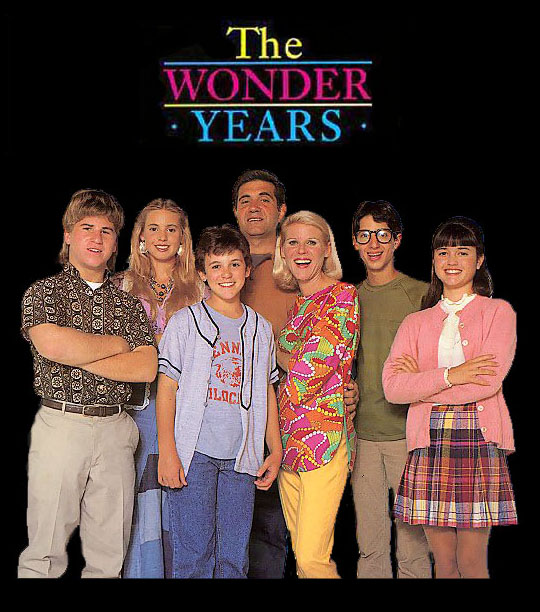 Also, Orange is the New Black.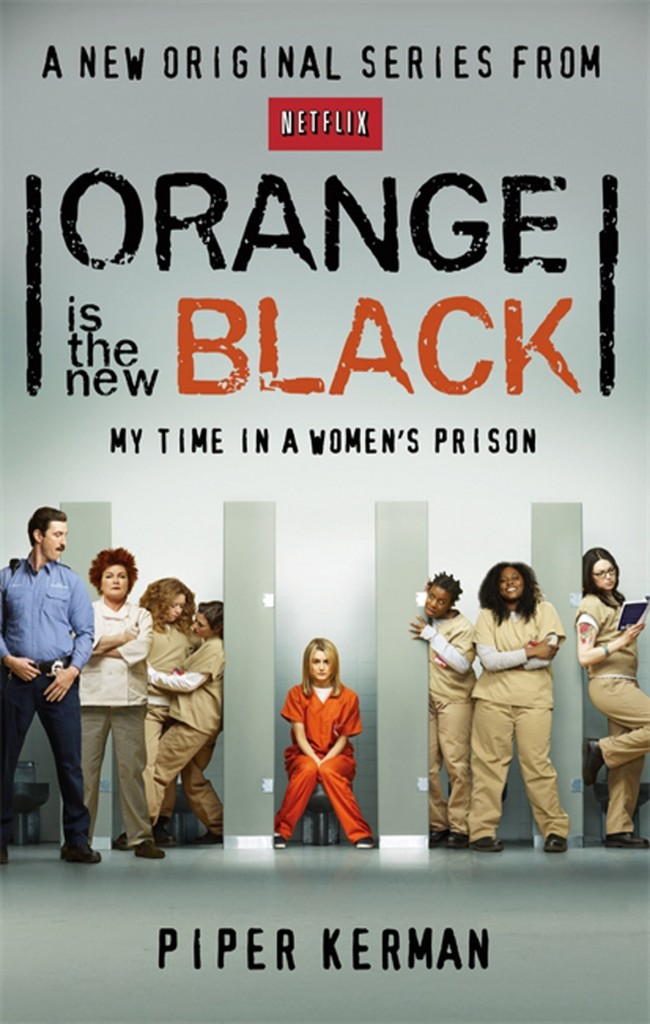 I like to think this one balances the wholesomeness of the former. We just finished the last episode  of season 1 and I am having serious Piper withdrawal. Season 2 needs to happen asap, but until then, I requested the book from the library.
2. The library. I am still reading fast and furiously. In part because the library received a bunch of books all at the same time that I had requested (and none can be renewed, of course), but also because it turns out I like reading, as much as I fought my parents when I was a kid. Also, several years of doing a job that wasn't challenging me intellectually and now being free from that monotony – my brain is loving the mental space to learn again.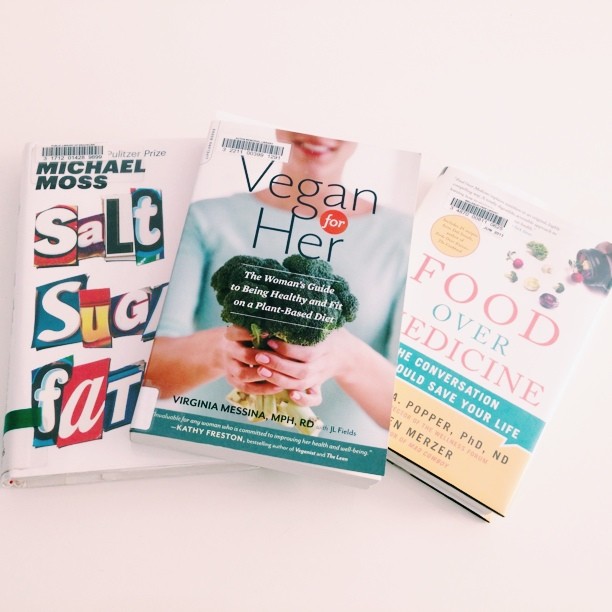 I highly, highly recommend Food Over Medicine.
And Walden on Wheels.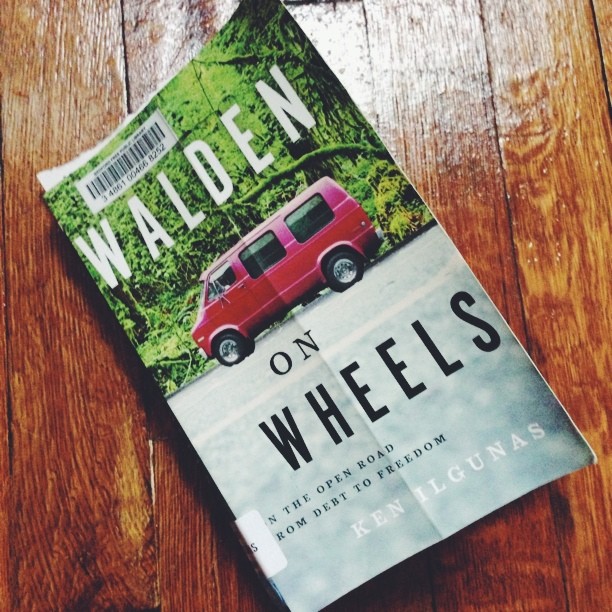 I'm not about to go live in a van, but this book opened my mind to other possibilities.
3. Body serum. I try to choose clean products whenever possible, but sometimes my skin freaks out even when the ingredients are simple and pure. I recently splurged on this body serum from Lina Hanson and it's a keeper.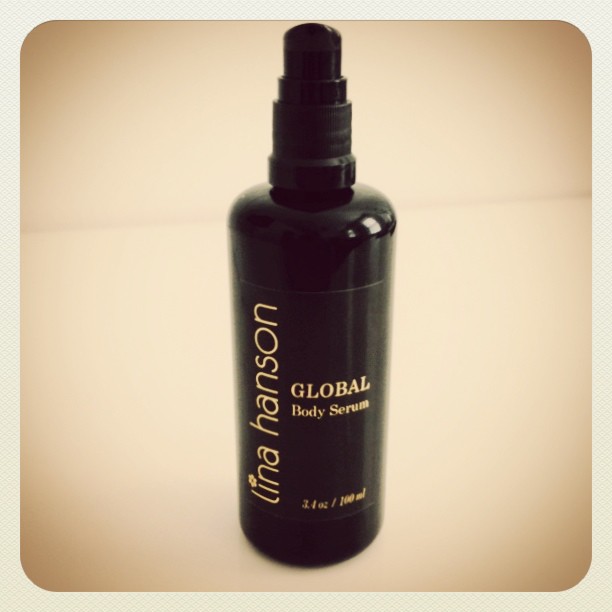 It's this perfectly formulated mixture of oils – no fillers – that's super hydrating and yet almost instantly absorbed, which if you've used other oils, you'll know is no small feat. Also, the fragrance is an intoxicating combination of grapefruit and vanilla that smells like the most dreamy creamsicle. No perfume necessary.
4. Lip balms. Back in the day, I was a lip balm/lip gloss junkie. I can't even tell you how many I owned, but I do remember I had favorite flavors like Dr. Pepper, watermelon, and pink lemonade, and I re-applied constantly. Hurraw! lip balms are like the grown-up versions of those, except with organic, raw, non-scary ingredients.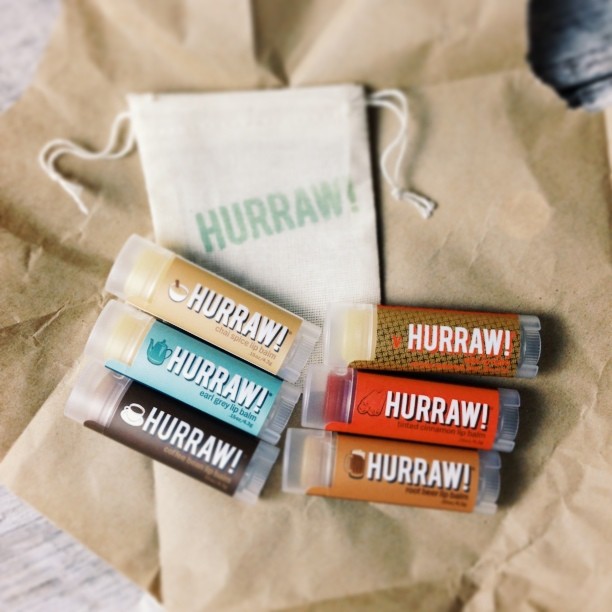 When I was feeling particularly burnt out last week, I treated myself to a handful for fall and winter weather: Chai Spice, Cinnamon, Earl Grey, and Vata, which is so unique and delicious (almond, cardamom and rose) it might just be my favorite. I also ordered Coffee Bean for Aaron because he's always stealing mine, and Hurraw! generously threw in Root Beer as well (which I love and totally takes me back to my Dr. Pepper lip balm days). For something that cost only a few dollars, these make me really happy.
5. Puggles. Always puggles. Despite each having comfy crates, these two prefer to snuggle. They are so adorable, I sometimes feel like my heart might explode.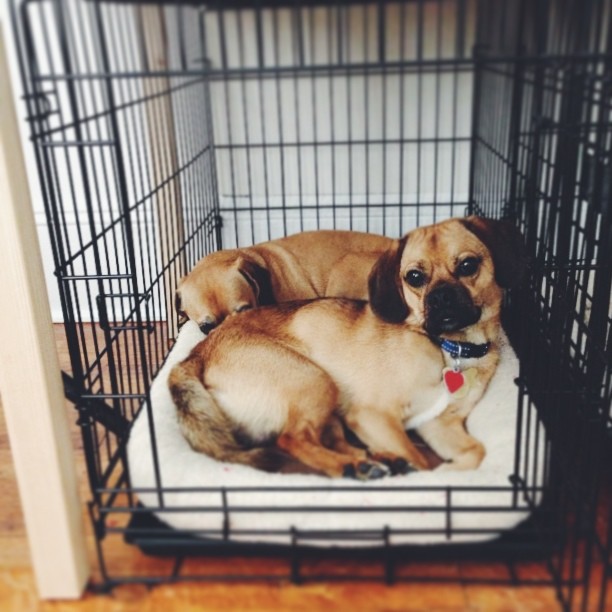 What little things have been making you happy?
…
Disclosure: This post contains Amazon Affiliate links.