I took the train into downtown Boston Saturday morning to meet Aaron at his new office space. It felt like a lifetime ago that I used to fight my way onto the packed green line every morning to get to work, and again every evening to come back home. Feeling grimy and like I needed to take another shower, I walked through The Common and battled tourists to make my way a couple of blocks down the street. I turned right onto a quiet side street in desperate need of a good power-washing and walked into an old building. Aaron met me at the elevator and as we quickly reached the top floor, I set my expectations to walk into a similarly old, dark office space and reminded myself to focus on the positive. Then the elevator door opened and I saw this: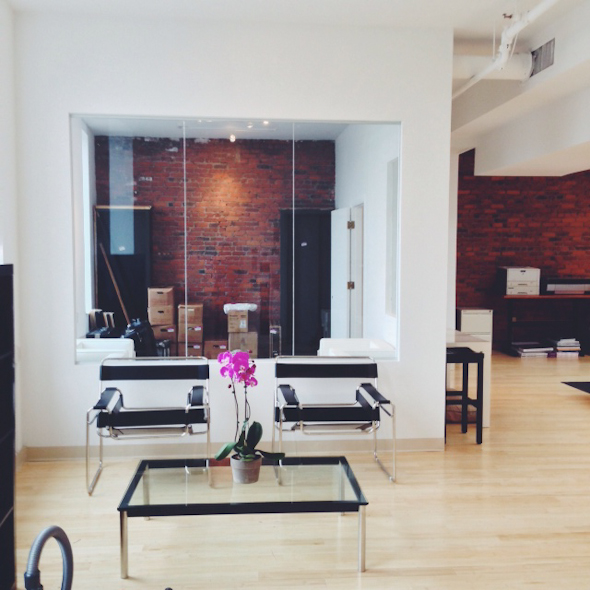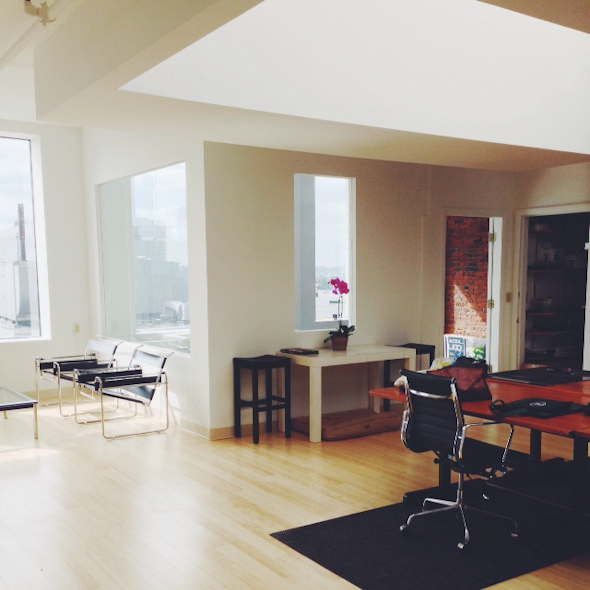 High ceilings and so much natural light it was almost blinding. The space has walls of massive windows on both sides and an even larger skylight in the center. It's only eleven floors above the dirty city streets and yet it's like entering another (much nicer) world.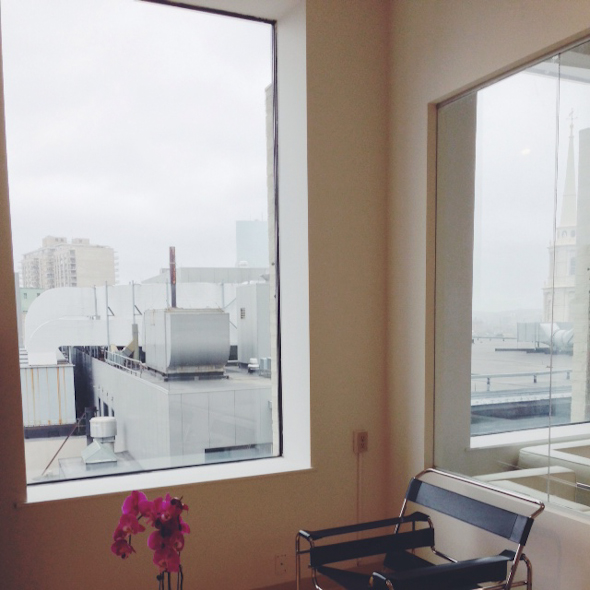 The office wasn't always this nice though. Just a couple of weeks ago, there was a wall blocking the exposed brick, dingy carpeting, paint that had faded to a stale shade of tan, and cheap blinds blocking all of that highly-coveted natural light. The funny thing is that according to the lobby directory, there used to be some sort of an energy healing center there. I didn't see the space before the renovations, but I imagine the energy there is much better now.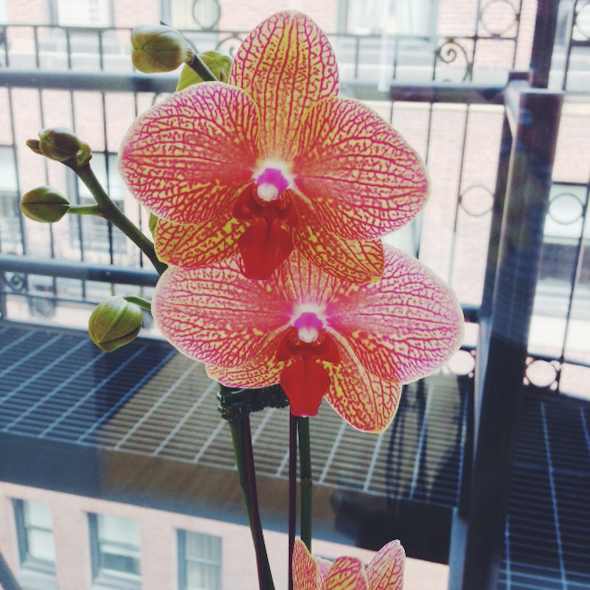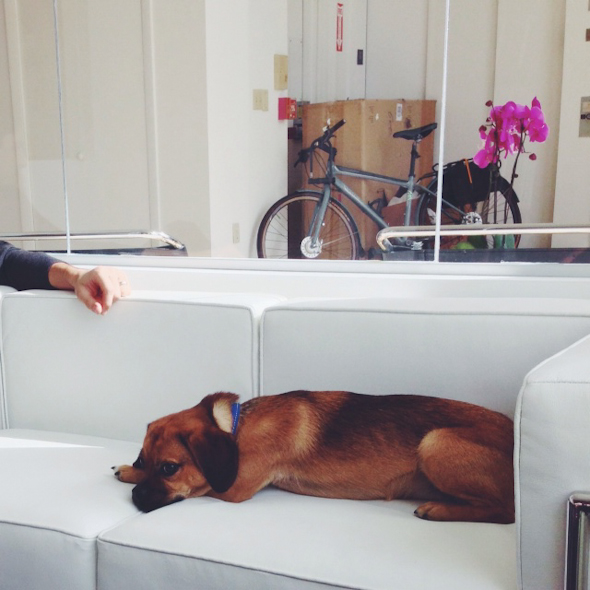 Aaron and I went out to dinner last night and he confessed that he keeps asking himself "Is this actually happening?" because it's hard to believe he has a workspace this nice. He said when he imagined one day owning a logo design and branding agency in Boston, this is exactly what he envisioned. And now that he has it, all by his goal age of thirty, it's both amazing and terrifying.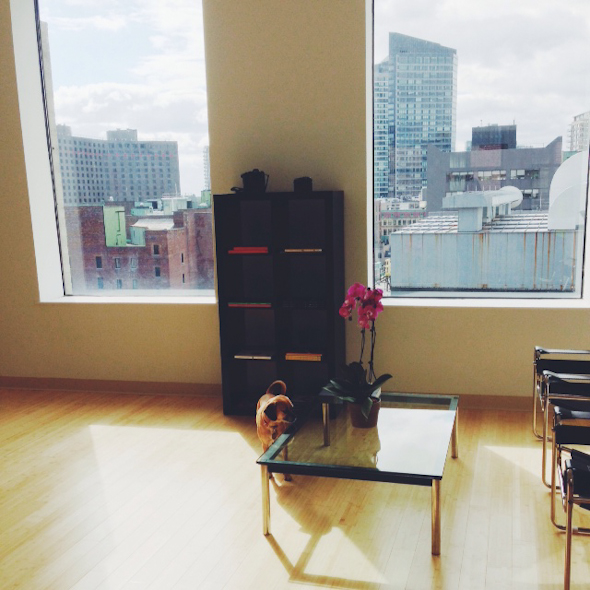 There are so many what-ifs, both in careers and in life, and our conversation reminded me of the importance of taking the time to soak in the milestones. It's tempting to get caught up in all of the things that can go wrong – I am totally guilty of this – but what about all of the things that can go right?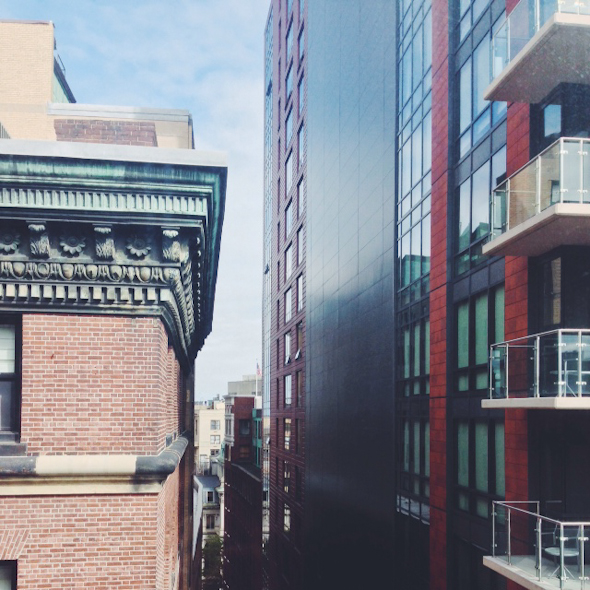 This office, to me, is a symbol that hard work, perseverance, and patience does pay off, even amidst what felt like at certain points a constant stream of setbacks. It's been a roller coaster of highs and lows to get here, but all of that time, energy, and sacrifice along the way has been worthwhile. I am so proud of my husband.
Dream big. If it scares you, you're probably onto something.
xo
Amanda