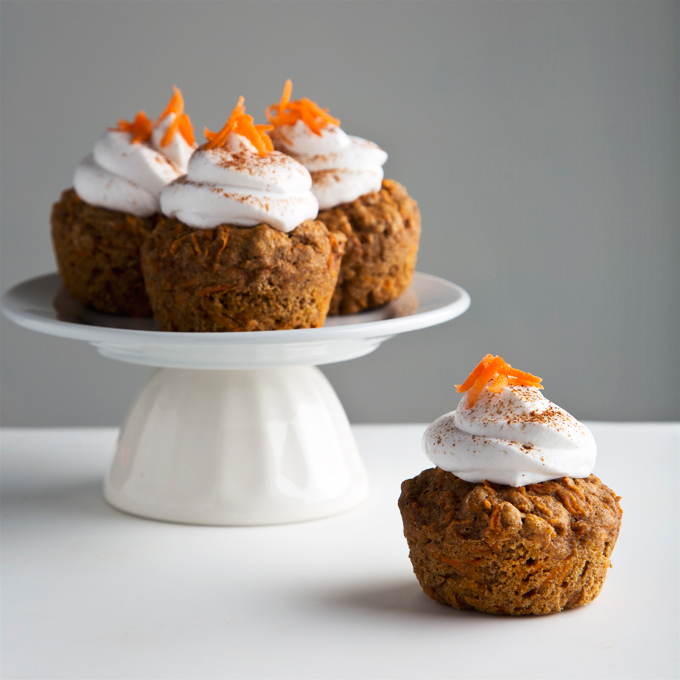 I love carrot cake. Like really, really love it. The light crumb studded with walnuts and raisins, the cream cheese frosting, the fact that it counts as a serving of vegetables (no? it doesn't?). Since I can't get away with regularly eating carrot cake for breakfast or snacks, I've come up with a good solution: vegan carrot muffins.
These muffins aren't like most in that they aren't cupcakes masquerading as breakfast. They look a little like cupcakes thanks to that dreamy coconut whipped cream, but the ingredients are actually very wholesome, which is why I'm calling them "hippie" carrot muffins! They use whole grain spelt flour,  almond milk, a flax "egg", a little coconut oil, lots of shredded carrots, and some coconut sugar for sweetness. You can decrease the coconut sugar even further (see my recipes notes) if you want a just barely sweet carrot muffin, or fold in some raisins too if you like. Right before serving them, I like to add a generous sprinkle of cinnamon to make them extra cozy and comforting.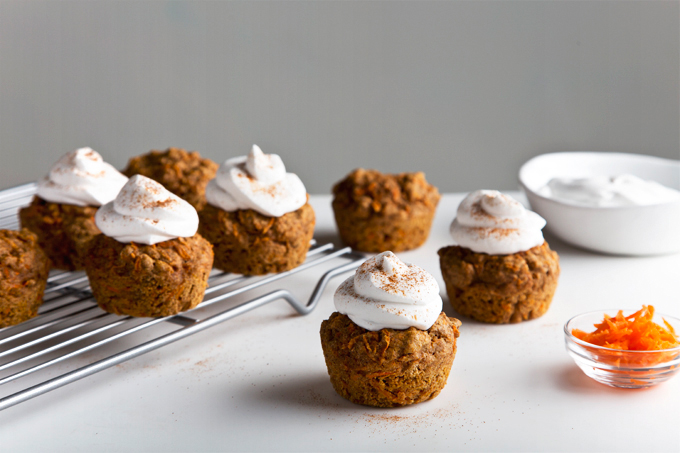 If you've been craving carrot cake but want a healthier, less sugar-bomb option to enjoy, give these vegan carrot muffins a try! You might even have all 10 simple ingredients on hand already, plus they only take 30 minutes to make!
P.S. Still thinking about real-deal dessert carrot cake? I hear you. Bake up some of these vegan carrot cake cupcakes. They'll make your carrot-cake-loving heart sing.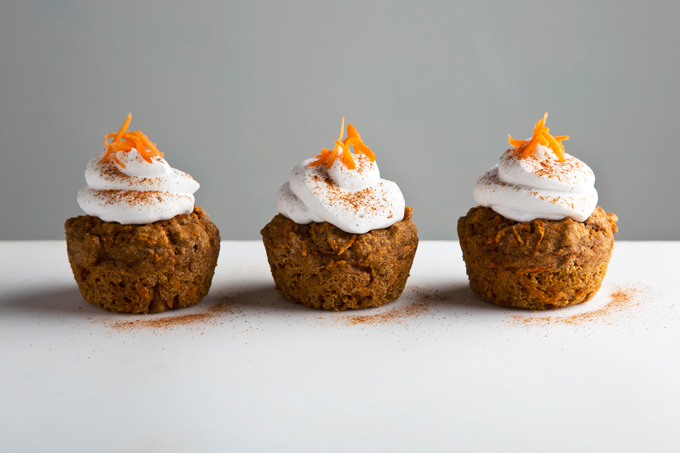 ---