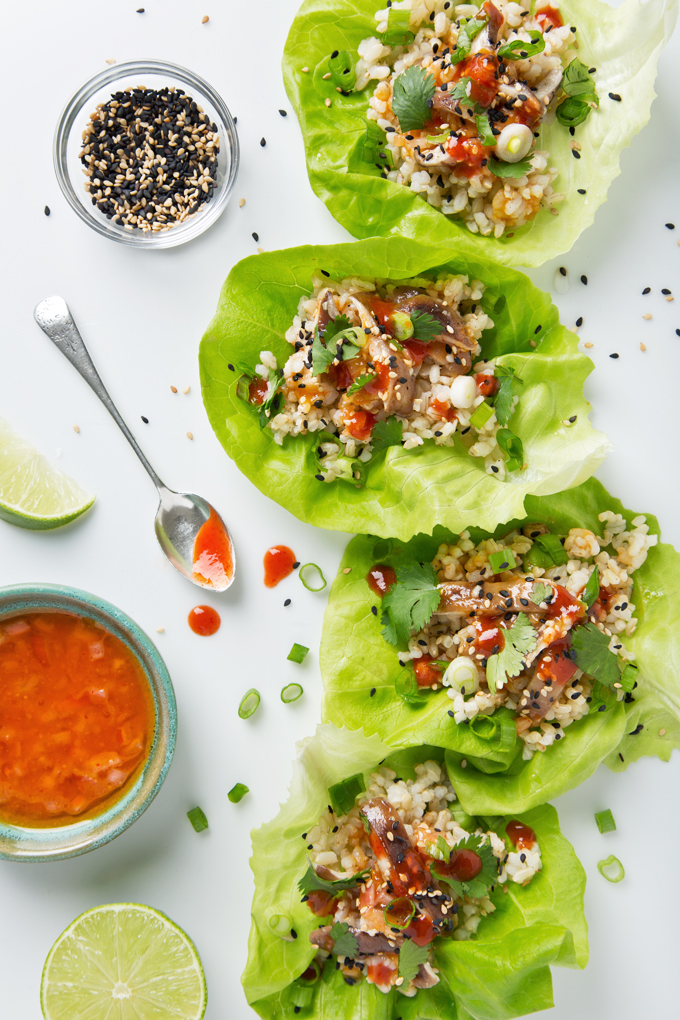 Normally as the temperatures get a little warmer, I start craving lighter meals. This year, however, winter is hanging on real tight and the temperatures have been staying firmly in the 30s during the day and the teens at night. Nevertheless, I'm mentally so ready for Spring, warm sunshine, a new season of produce, and one of my favorite lighter meals: lettuce wraps!
Korean Lettuce Wraps are usually made with beef (sometimes chicken), but I'm swapping in garlicky shiitake mushrooms for an even more awesome and 100% plant-based version. And instead of white rice, I'm using chewy, short-grain brown rice. The sauce is what really makes this meal though. My take on ssam sauce (short for ssamjang) uses a simple but flavorful mixture of minced shallot, rice wine vinegar, avocado oil, good-quality gochujang chili pepper paste, and mellow white miso. Gochujang seems extra popular these days, but if you can't find it or would prefer to use what's already in your pantry, sriracha will work in its place. Also, be sure to check the label on gochujang before you buy it—some contain wheat and junky ingredients like corn syrup (even the brands at Whole Foods, which is why I usually buy mine online).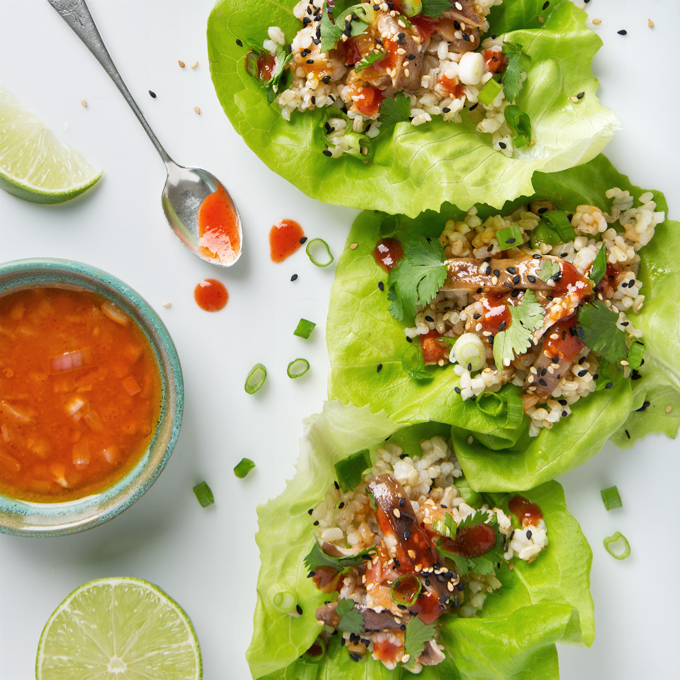 These vegan Korean Lettuce Wraps make a delicious lighter dinner, and they're great for lunches too because you can prep the components in advance. I usually make a big batch of brown rice and ssam sauce the day before (having extra brown rice and sauce makes other meal prep that much easier), cook the mushrooms, and then slice the scallions for topping. From there, it's all about easy assembly!