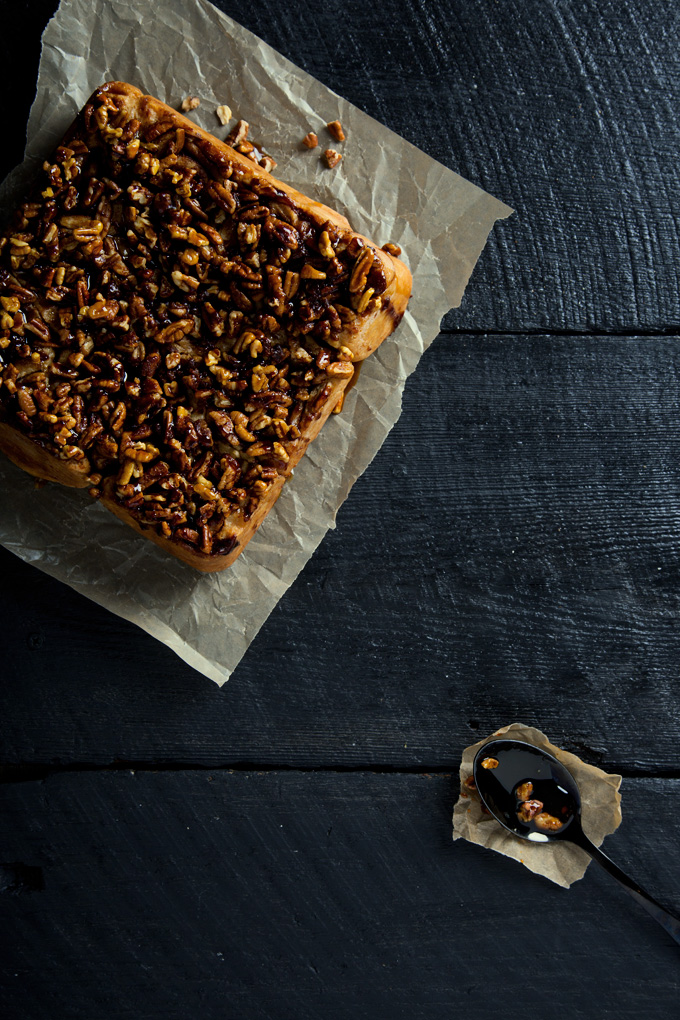 About a month ago, I discovered that it's surprisingly easy and rewarding to make my own cinnamon rolls from scratch. Well, I think I've created a bit of a monster. A flour-covered, cinnamon-bulk-buying, fluffy-dough-obsessed monster. And I blame Aaron.
You see, Aaron has what I lovingly call a "baked good problem," not unlike my "chocolate problem" which necessitates a minimum of one piece of dark chocolate every single night and sometimes after lunch too. Aaron's "baked good problem" is so fierce, living close but not too close to a top-notch bakery has always been a consideration in where we decided to live. Our last apartment was a ten minute walk from the most perfect little french bakery, the ideal distance because it wasn't too far to be a hassle, but it wasn't too close to be a healthy eating or financial drain. The predicament was that Aaron's office at the time was around the corner from his most favorite bakery ever: Flour. If you're from Boston, you know what I'm talking about, and you also already know why I'm sharing a recipe for sticky buns.
Flour Bakery makes the most sought-after sticky buns in all of Boston. They're so popular, you have to get there extra early in the mornings, and especially on the weekends, for a chance at procuring one. In my pre-vegan days, Aaron and I used to live around the corner from their South End location and make it a Saturday morning tradition: sticky buns, strong coffee (for him), soy chai latte (for me), and a puppy perched on my lap stealing all of the attention from people walking by. It was one of those fleeting and special periods in life where the days are full in such a satisfying way that we knew even in the moment how good we had it.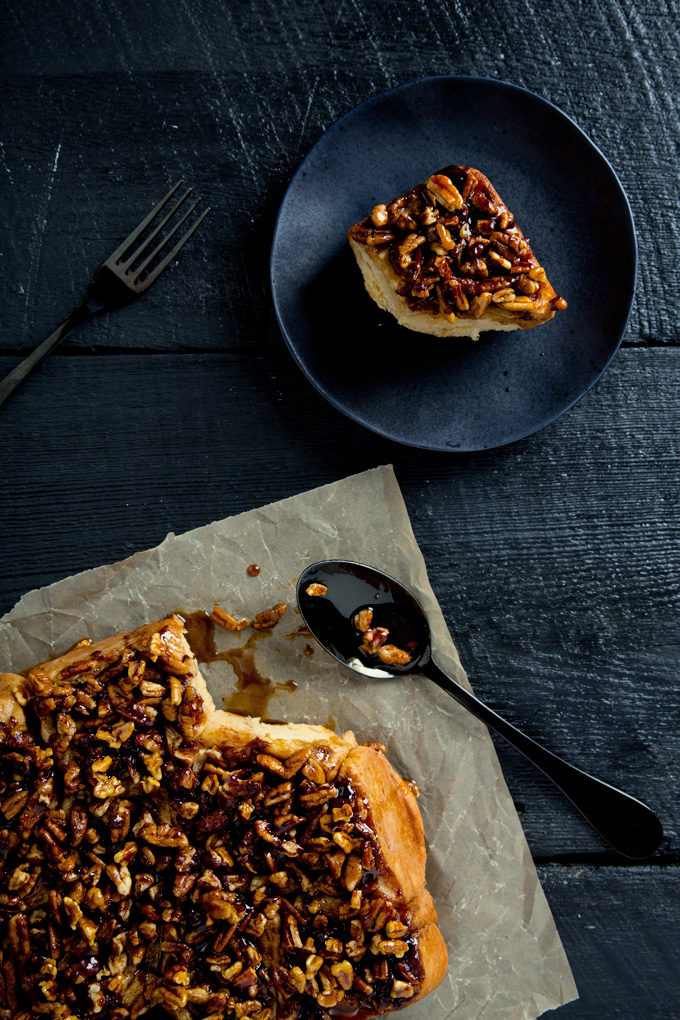 Where we live now is admittedly too far away from a really good bakery, but the upside is that we no longer need to budget for Aaron's Flour habit and I've discovered the joy of making things like really awesome cinnamon rolls and now vegan sticky buns with my own two hands. There is just something about dough that rises and cinnamon in the air that is so…perfect. Taking the time to bake your own bread should be considered its own form of meditation.