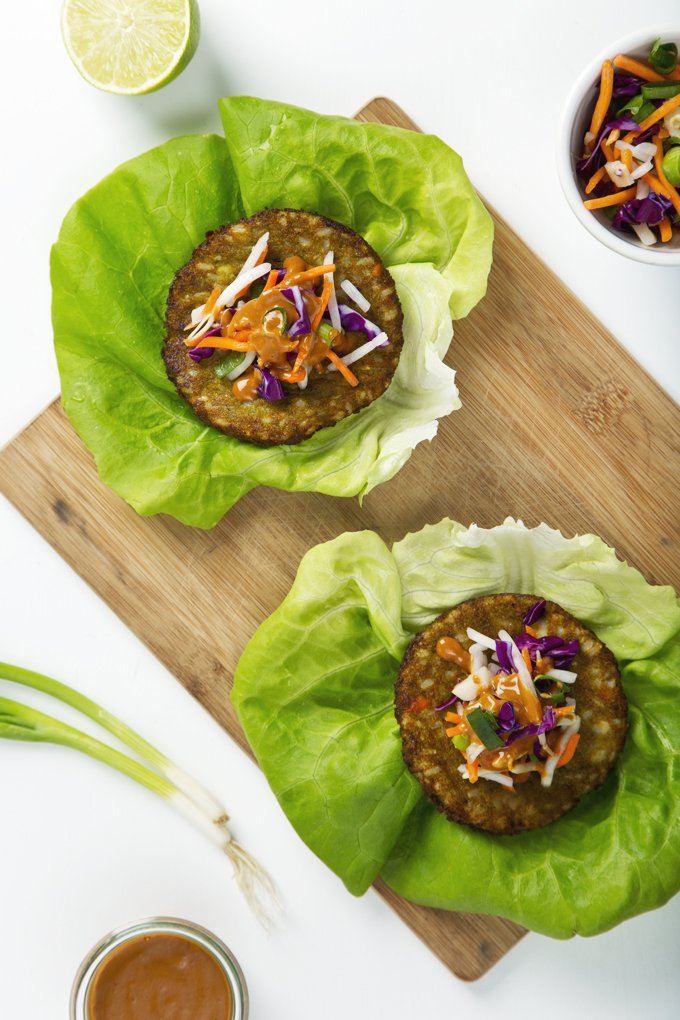 When I started writing Pickles & Honey more than four years ago (sidenote: whoa, how has it been that long?!), I set out to share recipes that were a reflection of how I was making my meals at home and to push myself to get better in the kitchen. At the time, I was still getting the hang of this whole plant-based thing and so my focus was on replicating favorite recipes with more whole food ingredients.
It's fun to look back at my posts because I can see really clearly where I went through food phases. There was the phase with the occasional faux meat, the one with lots of juicing, the exclusively gluten-free year, the time when I tried to make everything from scratch (including the best ever kombucha)…it's been a satisfyingly delicious evolution with a lot learned along the way.
This past year, I gave up my kitchen (and any kitchen at all for some weeks) to get way outside my comfort zone and travel and explore. Pre-road trip, I would have told you that my eating style was simple and no-fuss. Post-road trip, I have an entirely new appreciation for what simple and no-fuss truly means. From piecing together meals at convenience stores when there wasn't a proper grocery option, to assembling dinners in hotel rooms with one coffee mug, a plastic fork, and a microwave—it's been, well, interesting. But also, it's been really, really liberating not to be spending long stretches in my kitchen and to instead prioritize seeing and doing while eating in a way that facilitates getting out and feeling good.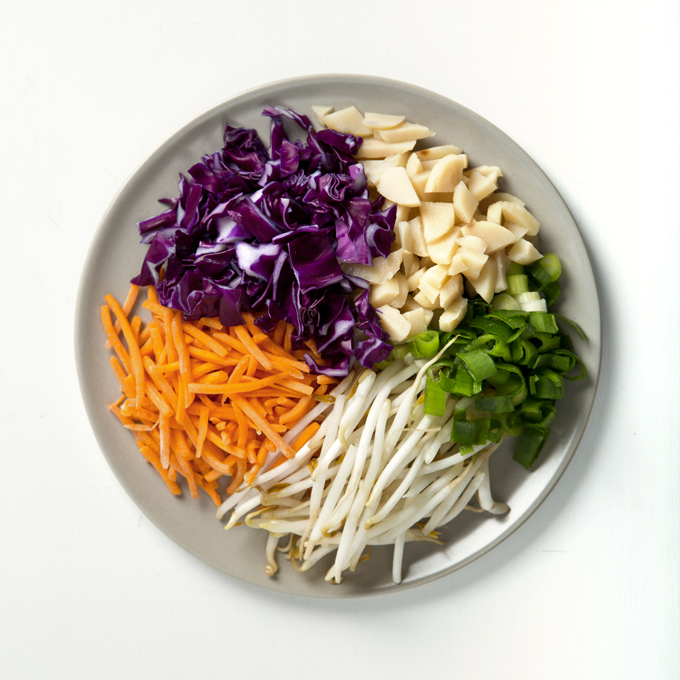 The veggie burger recipe I'm sharing today sums up where I'm currently at with my meals: heavy on the fresh veggies, super minimal on the prep time, with one part homemade (my best peanut sauce yet!) and one part pre-made (Dr. Praeger's Bibimbap Veggie Burgers). Aaron and I have been buying Dr. Praeger's regularly for a long time, but I have to say that their new line of burgers are recent favorites for us. The Bibimbap, with its daikon radish, shiitake mushrooms, and spicy gochujang sauce, is my personal top pick, but keep an eye out for their new Mushroom Risotto flavor too—that one's a close second.
I skipped the burger buns this time in favor of fresh butter lettuce and a crunchy Asian-inspired salad topping that's made with colorful red cabbage, carrots, bean sprouts, scallions, and water chestnuts. The recipe makes enough salad to serve on the side for some added nutrition, but if I'm being totally honest, I like it because it's an excellent vehicle for extra peanut sauce! One taste of that sauce and you might just find yourself making salads so you can smother them in peanut sauce.
I hope you'll love these burger wraps as much as we do!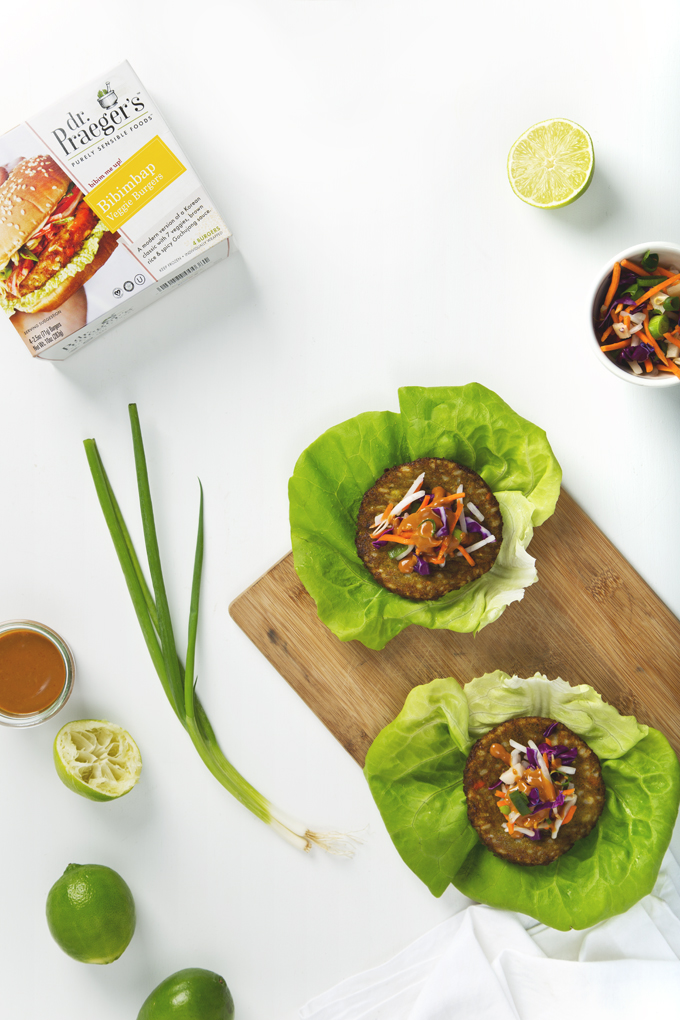 A big thanks to Dr. Praeger's for sponsoring this post!