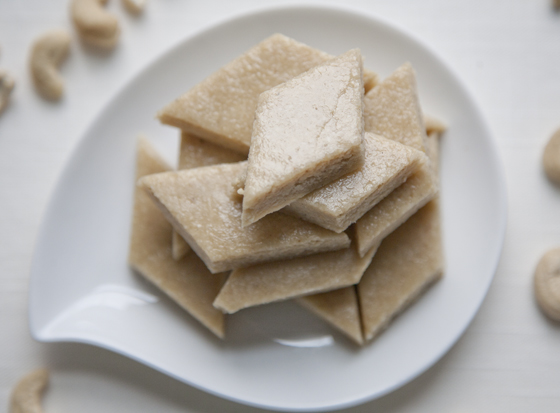 During my years as an ice cream scooper back in high school, I indulged in a lot of ridiculously awesome frozen treats. Hot fudge sundaes with real vanilla bean ice cream, waffle cones dipped in chocolate and covered in fun rainbow sprinkles, and my favorite – unlimited access to maraschino cherries. Yes, the color of those cherries is slightly scary. And yes, my metabolism was faster back then.
In addition to ice creams and toppings galore, we also sold the most heavenly homemade fudge. I was never privy to the exact recipe, but I can assure you it contained an obscene amount of butter and sugar. We sold only a handful of classic flavors, including plain chocolate, penuche (a delicious brown sugar), and chocolate peanut butter. This was literally chocolate fudge with a good two inches of straight up creamy peanut butter spread on top. Insane.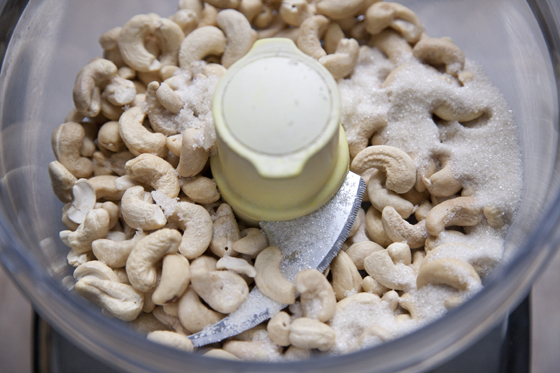 I certainly wouldn't turn down a piece of that fudge if someone offered it to me today, but my taste preferences (and metabolism) have changed quite a bit since my days as an ice cream scooper. I still have a killer sweet tooth, but now I try to enjoy desserts that have more wholesome ingredients and leave me feeling energized, while still satisfying my sugar cravings.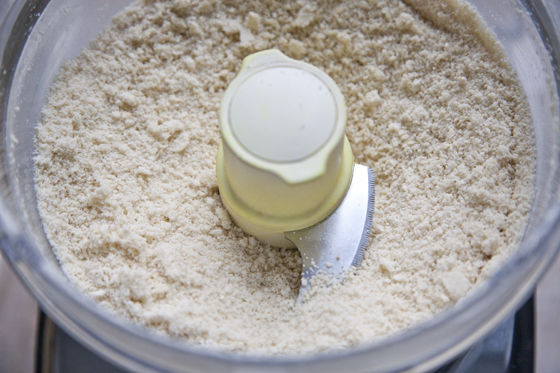 I stumbled upon a cashew fudge in Whole Foods recently, and was immediately intrigued by the short ingredient list: raw cashews, butter, water, and sugar. This seemed simple enough, and I knew I could easily sub the butter for a vegan buttery spread.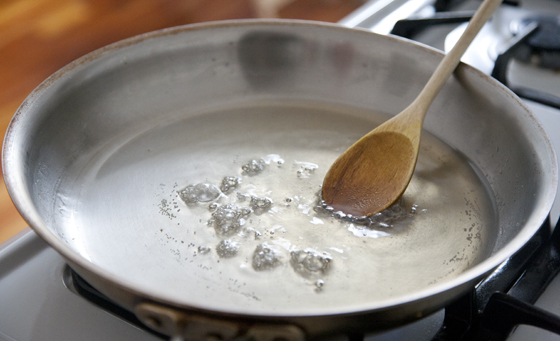 I initially considered adding cinnamon as well, but then found an almost-full jar of cardamom tucked away on my spice rack. The cardamom could be traded for another spice, or no spice at all, but I like  that it adds an Indian twist to accompany the rich cashew base.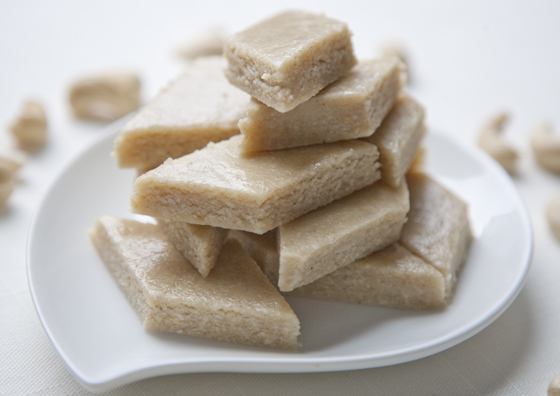 It's definitely not the super indulgent fudge I used to eat, but it's perfectly satisfying, and all without a sugar hangover.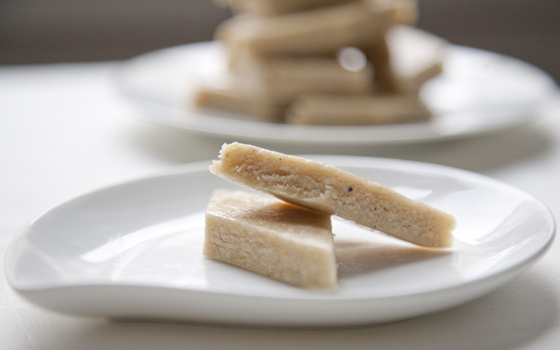 Author:
2 C. Raw Cashews
1/2 C. Granulated Sugar, plus 2 Tbs.
2 Tbs. Earth Balance
2/3 C. Water
1/2 Tsp. Ground Cardamom
Begin by coating 2 large sheets of parchment paper with Earth Balance or cooking spray. This will be used to roll out the fudge.
Grind cashews and 2 Tbs. sugar in a food processor until very finely ground. Be careful not to over-process, or you will end up with cashew butter.
Combine water and 1/2 C. sugar in a large saute pan over medium heat. Bring to a boil, stirring frequently for 12-15 mins, until syrup begins to thicken.
Slowly add the ground cashews, stirring until no lumps remain.
Add Earth Balance and cardamom. Continue stirring for 2-3 minutes, until the mixture resembles a thick paste.
Transfer dough onto 1 sheet of parchment paper, place the 2nd sheet on top, and roll to 1/4 inch (or desired) thickness.
Allow to cool completely before cutting.
Store in a container in your fridge for up to 1 week.
This makes approximately 30 1-inch pieces of fudge.
As I've mentioned before, I have a heavy hand when it comes to spices, but I recommend going easy on the cardamom. Like nutmeg, a little goes a long way!