I first talked about fat balls a little while ago (see this recipe for vegan carrot cake fat balls) and you guys were very enthusiastic about them. Maybe it was because I tripped all over my words and had to repeatedly clarify that I was indeed still talking about snack balls, not balls balls (ha!).  Or maybe you're like me and recently realized fat balls are where it's at when it comes to an afternoon snack or healthier dessert.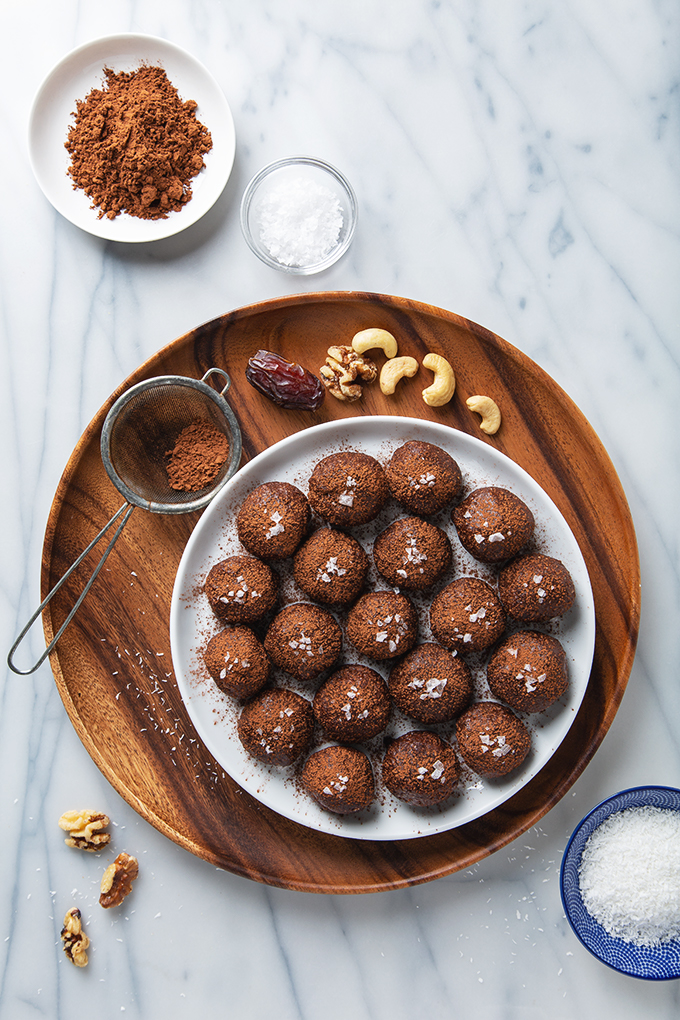 For me, no day is ever complete without a little (or a lot of) chocolate, so that's the direction I went with this latest recipe: intensely dark chocolate fat balls dusted with more cacao powder and a sprinkle of flaky sea salt. These have definite brownie vibes happening, and I love that they feel a little fancy (think: good quality chocolate truffles), and yet they're so simple to make. Just toss some walnuts, coconut, cashews, cacao (or cocoa) powder, and almond butter into your food processor, along with a few medjool dates for sweetness. Pulse a few times to combine, roll into adorable chocolate balls, then store them in your freezer for up to a month.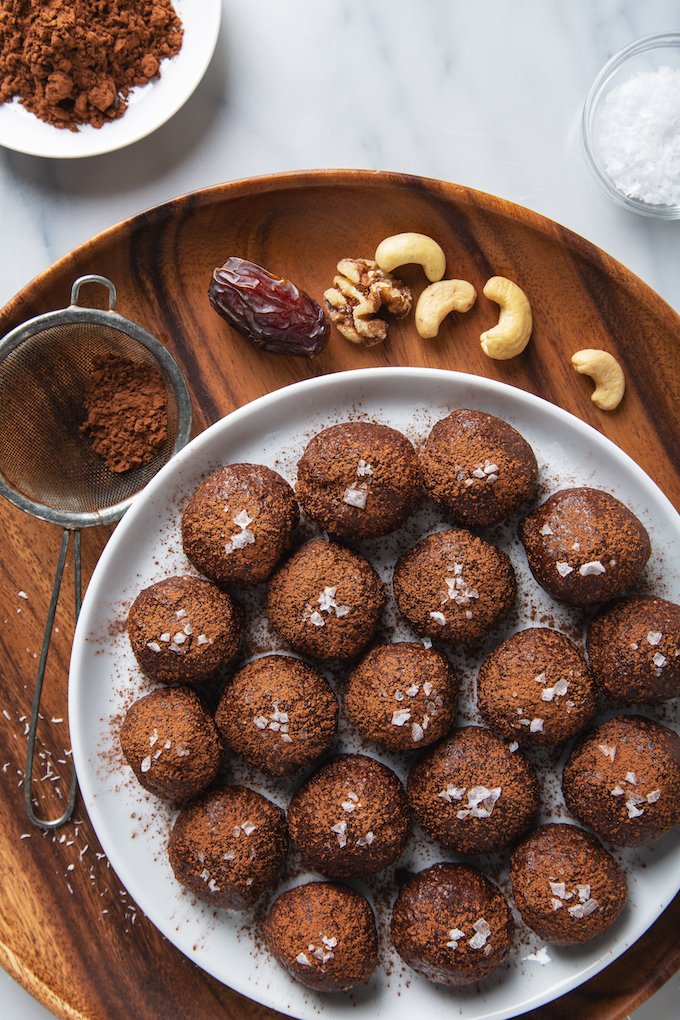 I really like these straight out of the freezer, but you can also defrost a few at a time as needed for a more fudge-like consistency. A couple of minutes at room temperature should do the trick!