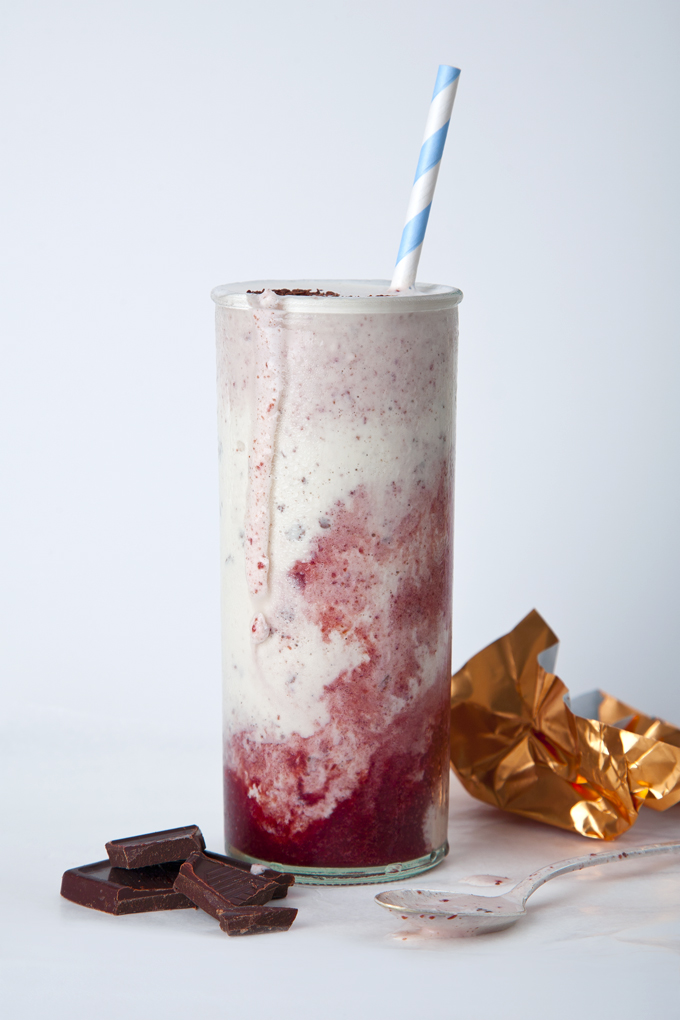 Remember a few weeks ago when I made that Pistachio-Crusted French Toast with a Bourbon Maple Cherry Topping and Coconut Whipped Cream? Have you made that recipe yet? If not, your assignment this weekend is a french toast brunch.
As soon as I took my first messy, over-the-top bite of that french toast, I immediately told Aaron, "This cherry sauce needs to be a milkshake! With chocolate!" ← I may have yelled a little due to excitement.
I am such a lover of all things cherry and chocolate, and the addition of pure maple syrup and bourbon really makes this milkshake something special. It adds a certain level of sophistication, I think, and made me feel kind of fancy even though I drank it in my usual stretchy yoga pants accessorized with dog hair (there is just no escaping it no matter how often I vacuum).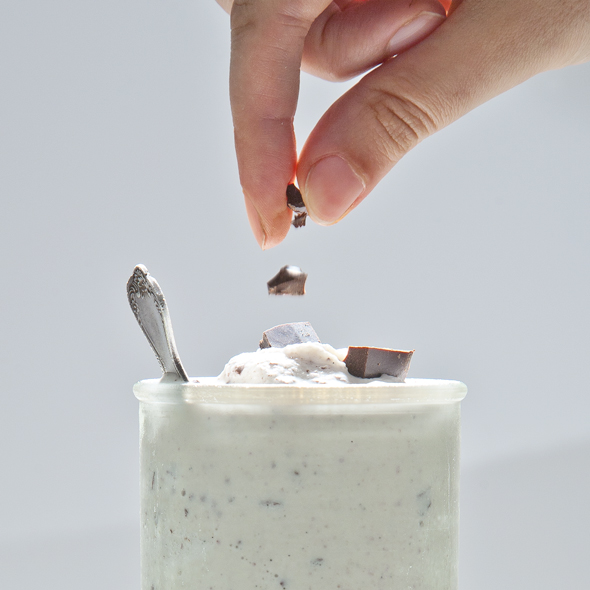 Also, no ice cream maker is required! I know not everyone has one, and to be honest, you don't really need an ice cream maker if you have a decent blender. The secret is to freeze the ice cream base in ice cube trays, then pop them in the blender with just enough liquid to get things moving. The result is a soft-serve like consistency (my favorite), which you can then freeze for a bit longer if you want a thicker texture.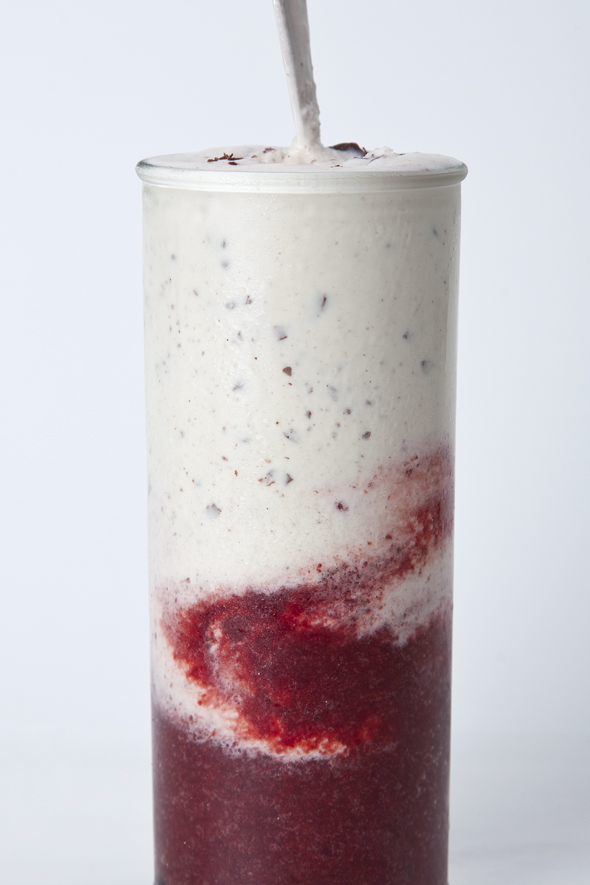 Today, though, we're making milkshakes! Melty, creamy, cherry maple bourbon-swirled and studded with dark chocolate chunks. This is the sort of milkshake that requires a big straw and a long spoon…the best kind.