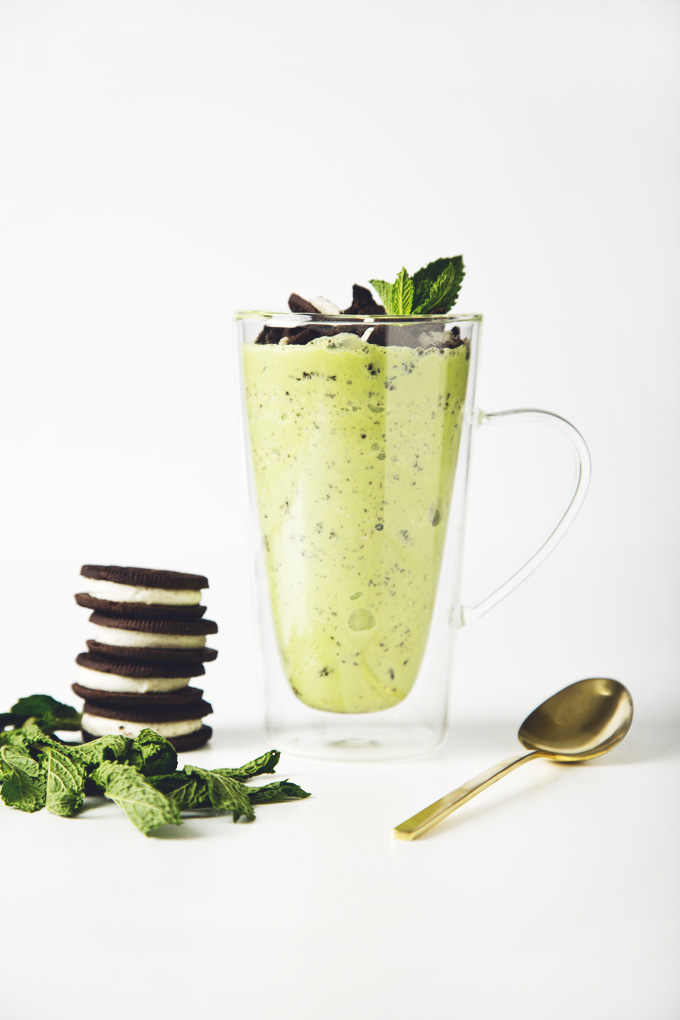 I don't usually post two days in a row, but last weekend's attic insulation diy project took just a tiny bit longer than expected (okay, twice as long) and threw off the beginning of our week. On the bright side, that seems like it was a pretty worthwhile endeavor given that we spent a fifth of what it would have cost to bring in professionals. But getting the 125 pound+ insulation blower machine up (and down) a couple flights of stairs? That was no joke. We will not be sad if we never have to do that again.
I'm a tad backed up on my recipe queue, and seeing as how this recipe is St. Patrick's Day appropriate, I didn't want to wait any longer. Also, it's a vegan Mint Oreo Blizzard so…you want this recipe asap, trust me.
I do have to make a small confession though: I've never had a real DQ Blizzard. Are you horrified? Aaron likes to say I lived under a bit of a culture rock growing up because I rarely ate fast food, didn't know what Monty Python was, and a bunch of other things I guess I was supposed to have experienced. Honestly, I can't say I missed out.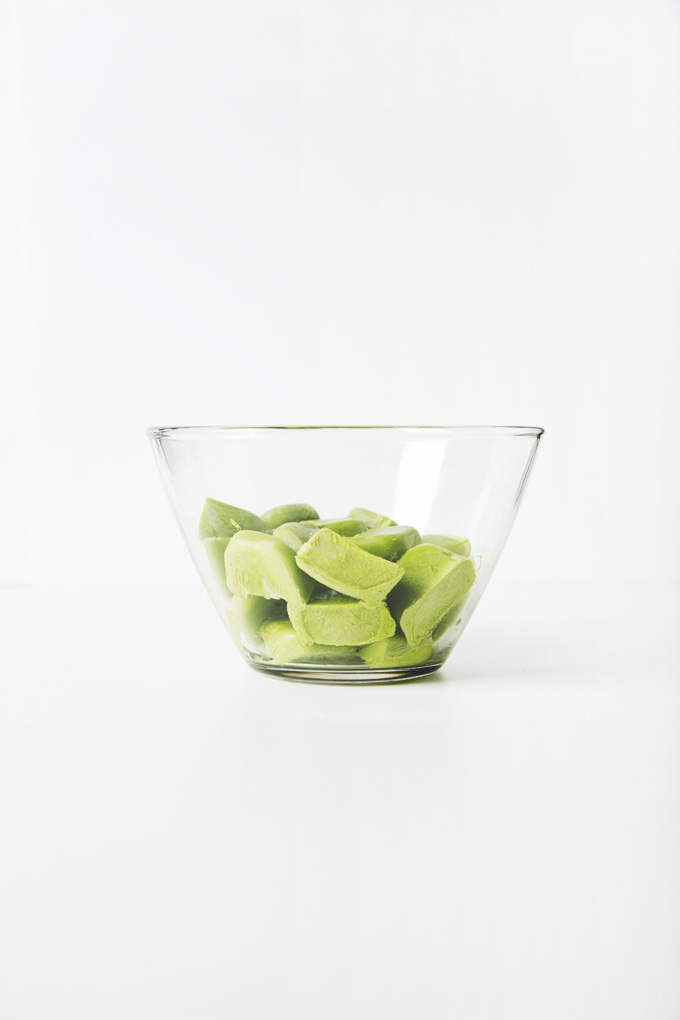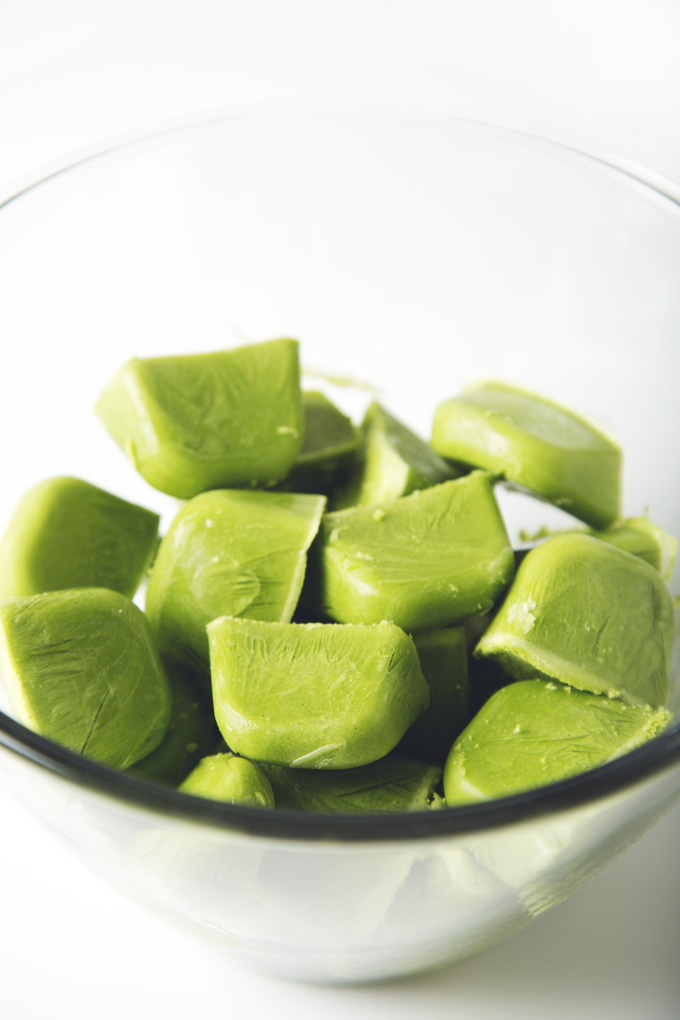 So while I won't ever get behind the fast food version of this shake, I do really like the whole blizzard concept of soft-serve ice cream with layers of toppings all mixed throughout. I live for the toppings bar at self-serve fro yo places. #givemeallthesprinkles
This vegan blizzard has everything you love about the original, but it's probably about a million times better for you. Rich coconut milk ice cream, pure maple syrup, two forms of real mint flavor (via fresh mint leaves and peppermint oil), and you know how I achieved that lovely and festive green color? Baby spinach. I promise you cannot even taste it. Also, I like to think it offsets the Oreos a little. I didn't skimp on those because they're already vegan!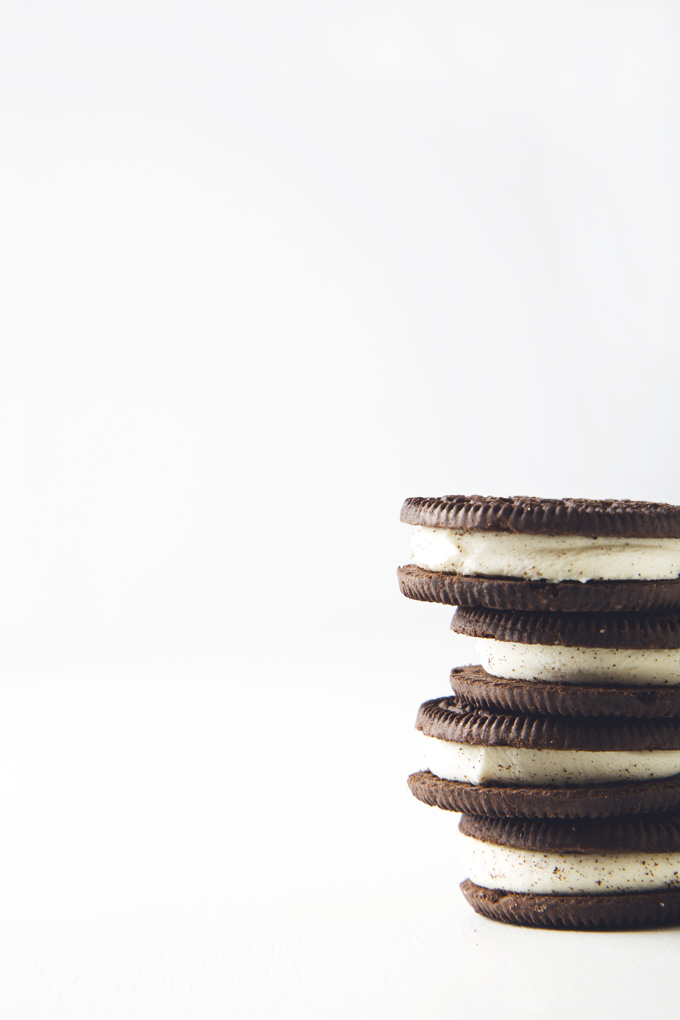 If you're looking to health-ify this up even more, I'm betting raw cacao nibs in place of the Oreos would be a solid choice for a totally vegan, gluten-free, and refined sugar-free mint chocolate chip treat.
Possibly the best news of all: you don't need an ice cream maker! Just 2 ice cube trays, 8 ingredients, a blender, and an extra long spoon.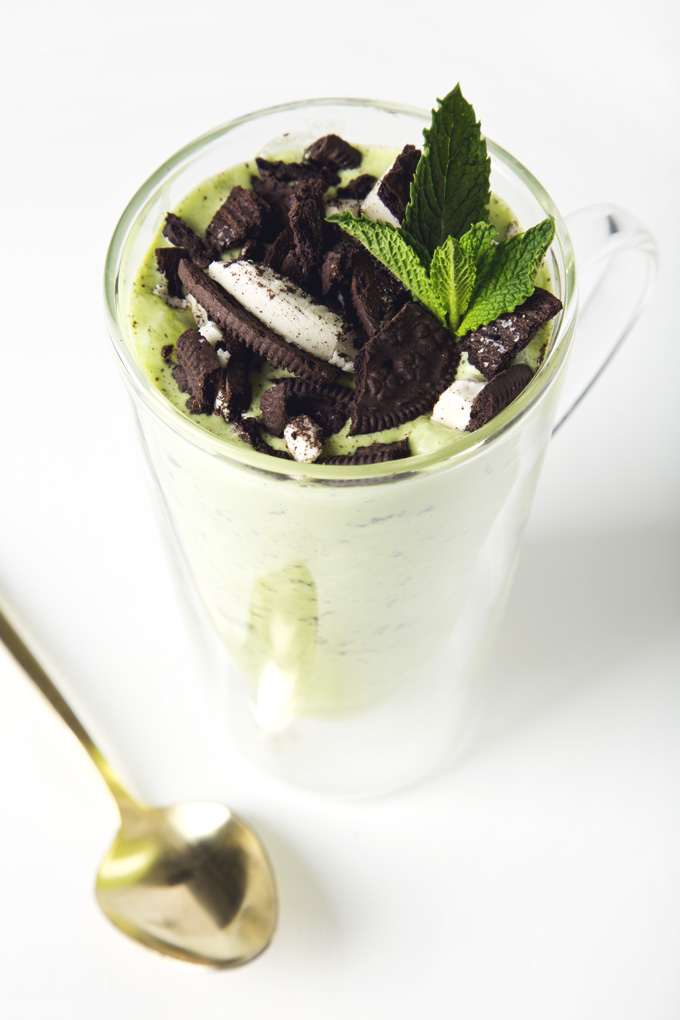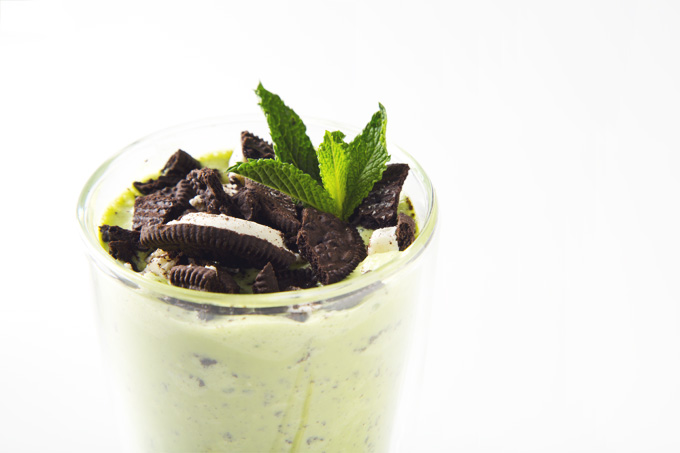 I like this blizzard so much more than the ones we've had this winter.