If I were to list out some of my most favorite ingredients, it would go something like this: chickpeas, avocado, green onion (weird, but I have a thing for them), red cabbage, and chocolate. One of these is not like the other…
Okay, I know chocolate isn't technically an ingredient, but it may as well be a food group in our house. Chocolate love aside, the recipe I'm sharing today includes the remaining ingredients on my most favorite list, prepared in a really simple, but flavorful way. Enter: Chickpea Scramble and Red Cabbage Brown Rice Bowls.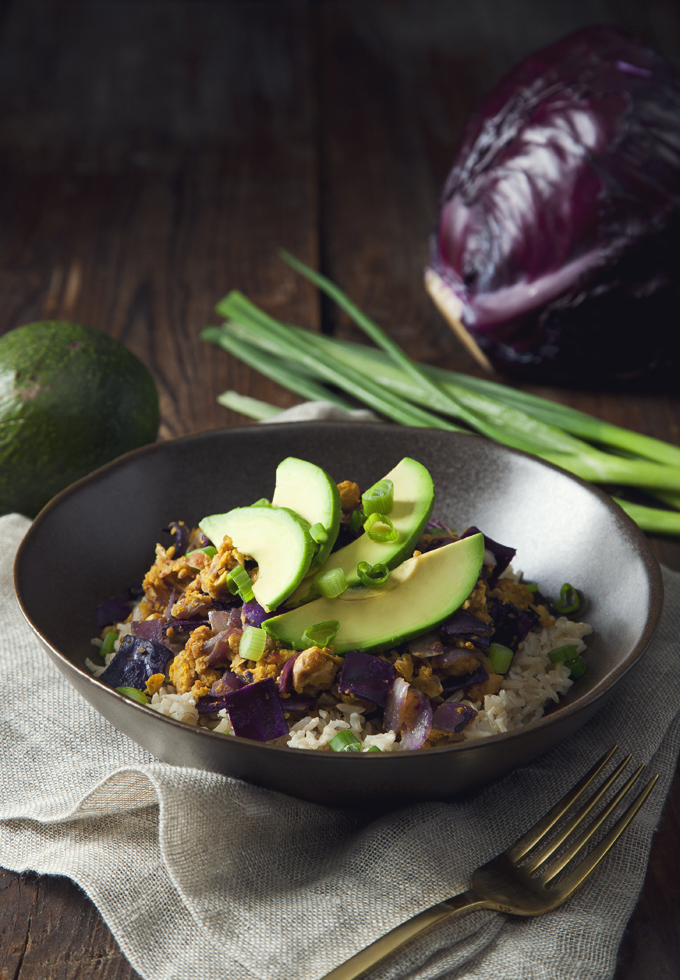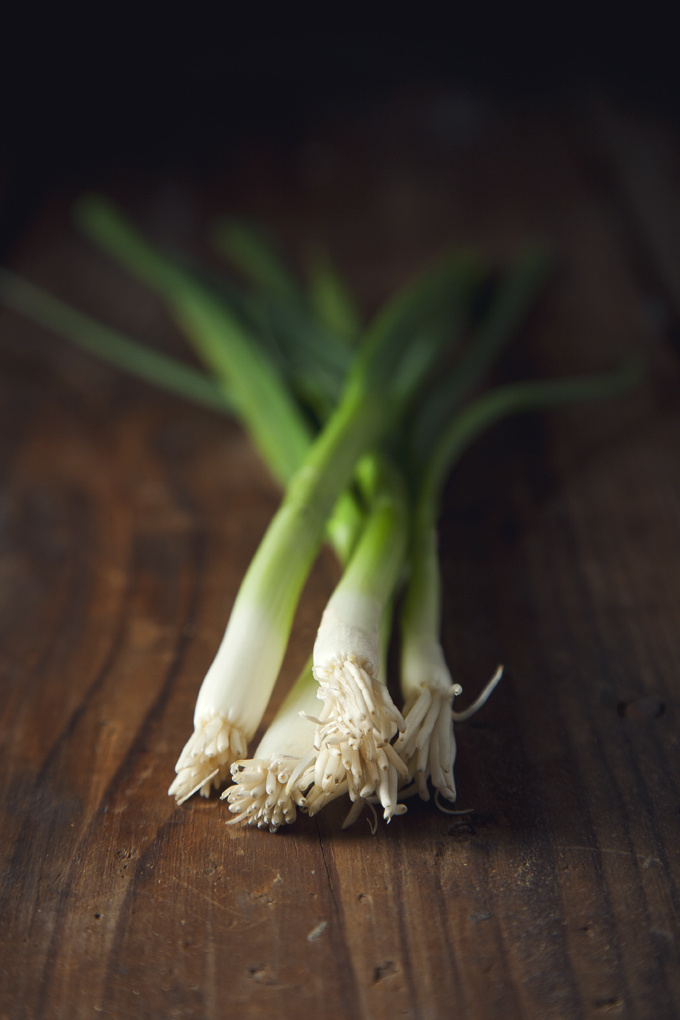 I first made this chickpea scramble over the summer on a whim. Our fridge was looking a little sparse (confession: I actually don't mind this because I like my fridge the way I like my home—organized, uncluttered, and zen! Aaron is the opposite; he likes the fridge to be fully stocked and borderline overflowing. So many options!). I didn't feel like spending much time making dinner (story of my life), so I reached for a pour of fragrant sesame oil instead of my usual extra virgin olive oil, and some turmeric and garlic powder, two of my most used spices. I think it's hard to go wrong with chickpea scramble on its own, but the addition of a generous squeeze of bright lemon juice and some crunchy, colorful red cabbage takes it over the top. Red cabbage, raw or cooked, is just perfection in my mind.
Served over hearty brown rice for extra chew and staying power, and topped with creamy avocado slices and a sprinkling of vibrant green onions, this healthy bowl makes for a highly satisfying meal in the flavor and texture department. Also, I swear food tastes better served in a big bowl. Just me?