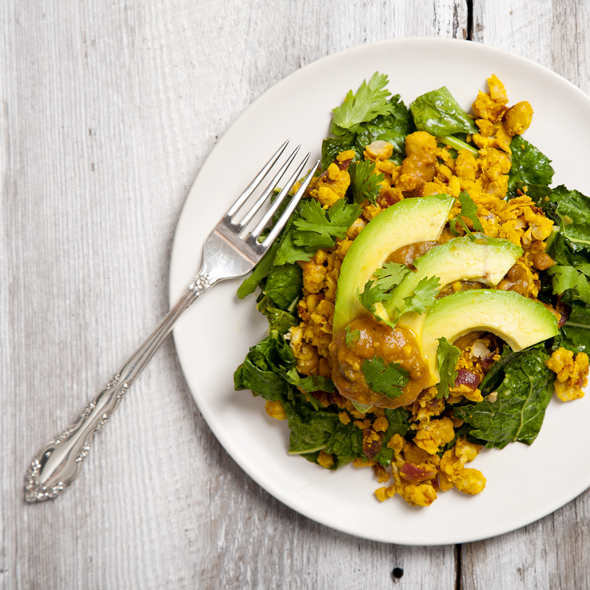 This post is sponsored by Yummy Yammy.
Veggie scrambles have been a go-to meal for me for the last couple of years, but it wasn't until a few months ago that I branched out from my usual crumbled tofu to try chickpeas. And oh man, I am making up for lost time! If you haven't tried a chickpea scramble yet, I feel confident in saying you're missing out. Let's remedy that.
I've found that the key lies in mashing the chickpeas, but not so much that they're completely uniform. I love the contrast in texture of the smaller pieces and a few whole beans throughout, and unlike with tofu, you don't have to worry about pressing out the water to avoid a soggy scramble. Seasoning them well is also critical, and my favorite is a combination of turmeric (for color, flavor, and potent anti-inflammatory benefits), a little smoked paprika, and a generous helping of nutritional yeast, especially when paired with caramelized red onion and a big squeeze of lemon juice for brightness.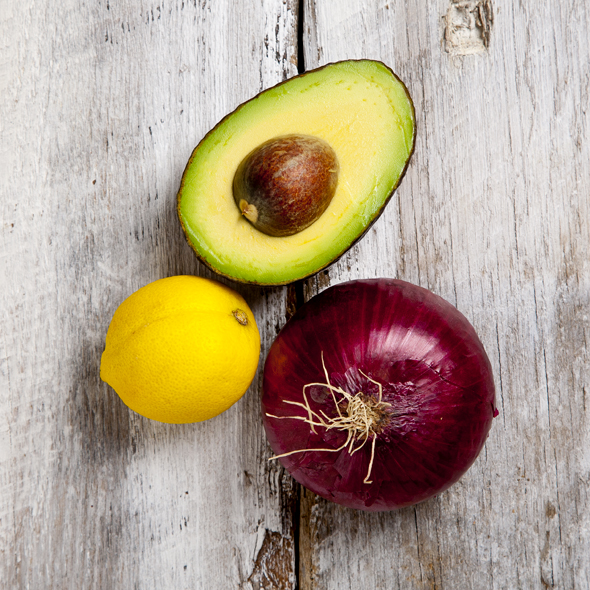 And then the toppings! Avocado is always a staple on my scrambles, along with fresh cilantro and salsa. I vary the salsa depending on my mood and whether I want the heat level mild or extra hot, but recently I've been smitten with a sweet potato salsa—specifically, a Moroccan sweet potato salsa with curry, lentils, and kale.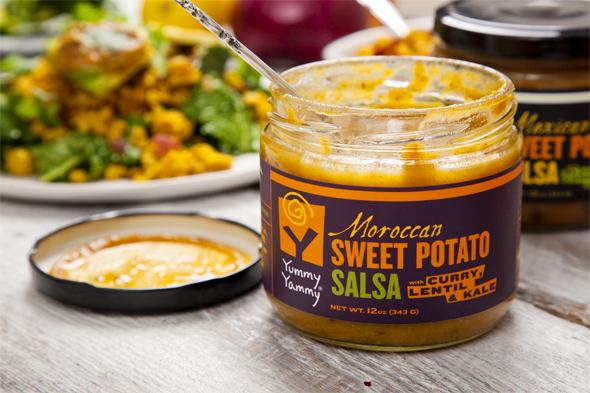 A Vermont-based company called Yummy Yammy reached out to me a couple of weeks ago and asked if I wanted to try their salsas, which include other flavors like Tuscan Sweet Potato (with roasted red pepper, white beans, and basil) and Mexican Sweet Potato (with black beans, corn, and chipotle). I thought the sweet potato base was genius, and the flavor combinations were really interesting. I also like that they offer the Mexican flavor in mild, medium, and hot. I enjoy spicy food, but I once had a company send me some salsa that was so hot it was inedible, and that's not at all the case with Yummy Yammy.
I served the chickpea scramble over a giant plate of extra garlicky kale and that eat-out-of-the-jar-it's-so-good Moroccan salsa. It was probably the best meal I've eaten in a long time, and one that only took half an hour to throw together, including time to wash the dishes. Aaron proclaimed this dish restaurant-quality, so I think if you'd like to branch out from tofu scrambles, this recipe would be an excellent place to start.