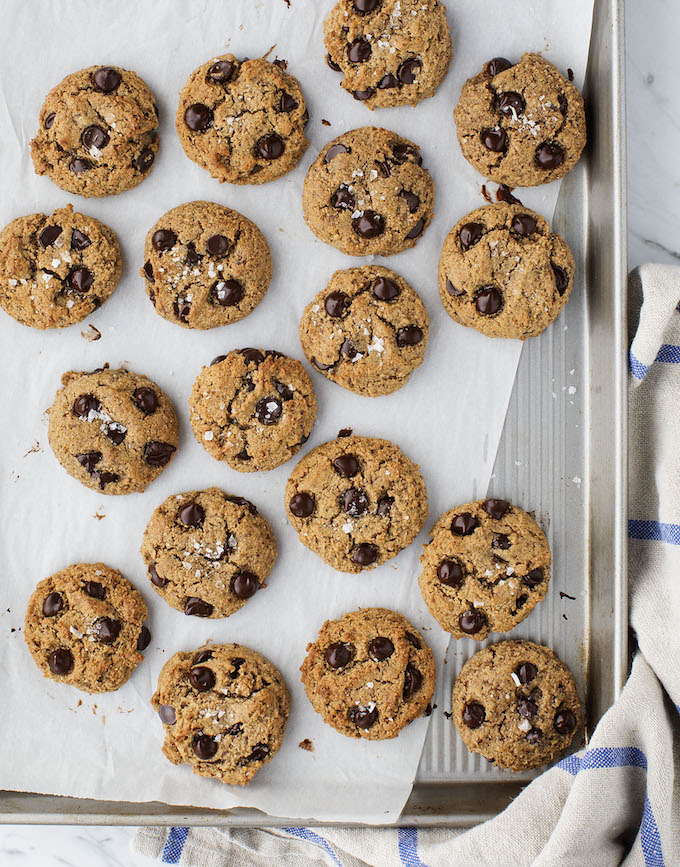 Is there anything sweeter than a chocolate chip cookie still warm from the oven? Today, I'm so happy to be sharing these flourless almond chocolate chip cookies from the new (and totally stunning!) Love and Lemons Every Day cookbook.
Jeanine's first book, The Love and Lemons Cookbook, is such a beautifully designed and accessible resource, smartly organized by ingredient instead of by category. It's easily the cookbook I reach for the most whenever I'm not making my own recipes. Love and Lemons Every Day is a continuation of the first, filled with simple cooking tips and gorgeous photos; I definitely recommend getting yourself a copy!
There are so many wonderful recipes, I had a hard time deciding which one to share with you, but ultimately I chose these gluten-free, grain-free, and vegan chocolate chip cookies because they're such a delicious and wholesome spin on the classic. Since wheat flour is troublesome for many people, this recipe uses almond flour instead, giving the cookies a richer consistency and a nutty flavor that's hard to resist. Aaron and I are completely addicted to these flourless treats!