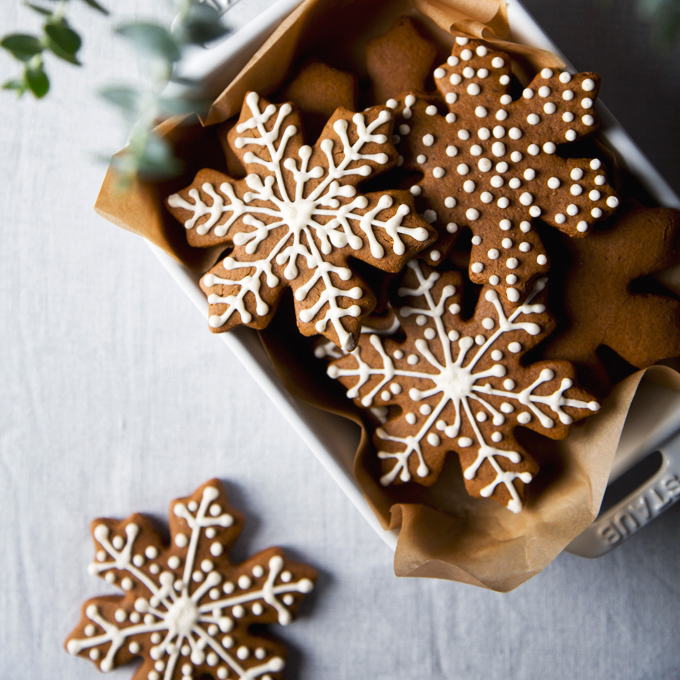 Do you have any fun holiday or travel plans coming up? Aaron and I will be spending Christmas with his family in the 'burbs. (My parents live just 10 minutes away—we'll probably see them several times throughout the month.)
For a while I've been wanting to share not only my own recipe creations, but also those of other people who are knocking it out of the park when it comes to plant-based food. I did this years ago (and had so much fun doing it), so I'm bringing it back…get excited! 😉 Without further ado, here are a few recipes I'd like to make in the coming month…
How pretty is this Vegan Hasselback Potato and Shallot Gratin? The sauce is made from almond milk simmered with garlic, soaked cashews, and nutritional yeast.
Romesco Roasted Whole Cauliflower with Herbed Tahini Cream. If the description alone wasn't enough to make you want to drop everything and get cooking, Laura's styling on this recipe is sure to make you swoon. I'm always totally in awe of her food and photos.
My friend Jessie made 15-minute, 1-bowl Chocolate Chip Cookies that she says taste like Chips Ahoy when you freeze them (!!!).
When I was in high school, I worked at an ice cream shop that also served homemade fudge. This simple and dairy-free Chocolate Honey Fudge with crispy rice cereal from the 1st week of the Sprouted Kitchen Cooking Club brings me back, except it's not at all terrible for you.
Kale and Olive Oil Mashed Potatoes. (Can you tell I'm very into potatoes right now?) For me, these hit just the right balance between cozy comfort and feel-good health food. Also, no peeling required!
(Pictured at top: my Vegan Gingerbread Cookies. These surprisingly easy cookies are adapted from Aaron's Mom's secret family recipe. They do not disappoint!)