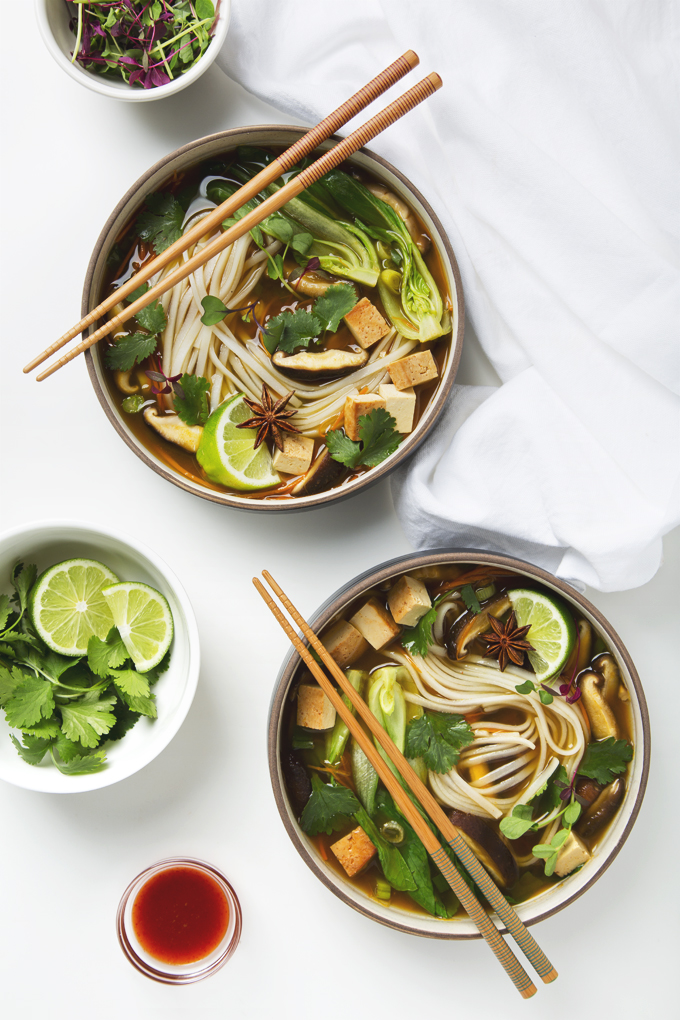 Anyone else feeling like they need a temporary pause on the cookies and cakes? I hit the carbs hard in the last couple of months (more on that in a later post…) and I'm ready to get back to eating more vegetables and just generally less junky meals. I have a new veg-heavy lunch/dinner recipe coming up soon, and here are a few recipes I'd love to make in the coming month…
I keep hearing people rave about the health benefits of drinking fresh celery juice. This Green Apple Ginger Celery Juice from Kathy sounds like the ideal mix of tart and spicy.
A super wholesome, 6-ingredient, 30 minute alternative to mashed potatoes.
Butternut Miso Soup with Arame and Wasbi. Sarah describes it as "a creamy, dreamy, sea veggie-kissed broth with all the tasty toppings." Sold.
An awesome hummus recipe, if you're looking to pack more greens in.
The most comprehensive guide on How to Cook Tofu: baked, sautéed, fried, and scrambled, with instructional videos for each method.
(Pictured at top: my Easy Vegan Pho.)