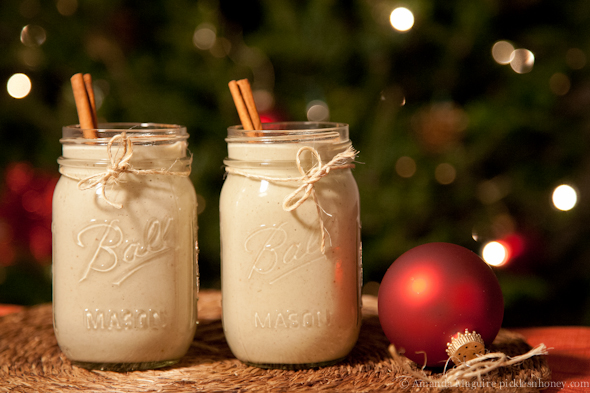 You knew this was coming, right? Last week's egg nog taste taste (and three cartons of nog) only scratched the surface of my seasonal obsession. And while I enjoyed the So Delicious Coconut Milk Nog, I knew I could make an equally satisfying and decadent homemade version, all without the sketchy carrageenan and "natural" flavors. Not to get too gross on you, but have you heard about the whole beaver butt / "natural" flavor thing? No words.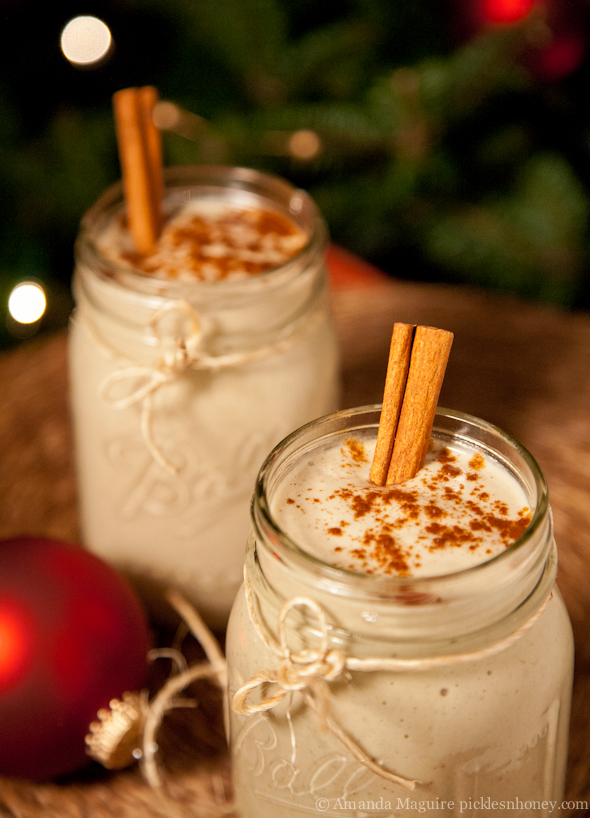 The beauty in making homemade versions of our favorite treats is that it's a million times easier to control what we're consuming, especially when we're focused on whole foods. There's absolutely no need to include questionable ingredients when the actual spices provide ample and authentic flavor and – at least in my recipe –  nuts and fruit can be used to create that custard-like texture of traditional egg nog.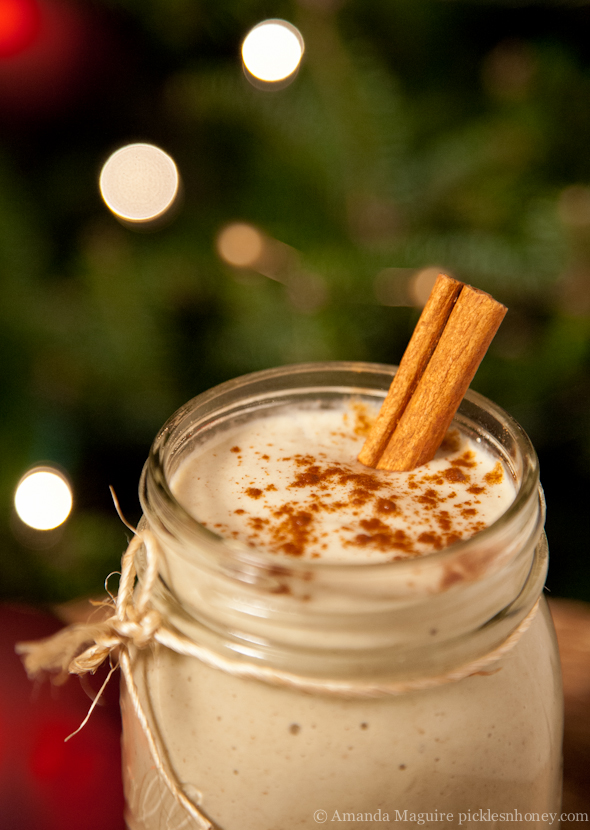 I've been on a cashew nut milk kick lately, in part because I love the rich but neutral flavor of cashews, and also because I don't have to strain it like almond milk (lazy!). So that's what I used for the base of this nog, along with frozen banana and a little frozen avocado to tip it more towards thick smoothie consistency. Another bonus of opting for homemade? You control the level of sweetness. I chose a handful of medjool dates for their caramel-like flavor, but I think maple syrup and/or stevia would be good options too. I personally don't love the taste of one-hundred percent stevia as a sweetener; however, I think it can work exceptionally well when used in combination with dates or maple syrup if you're looking to lower the sugar and lighten things up even more.
While setting up the photo shoot on the coffee table by our Christmas tree, we had another photobomb incident: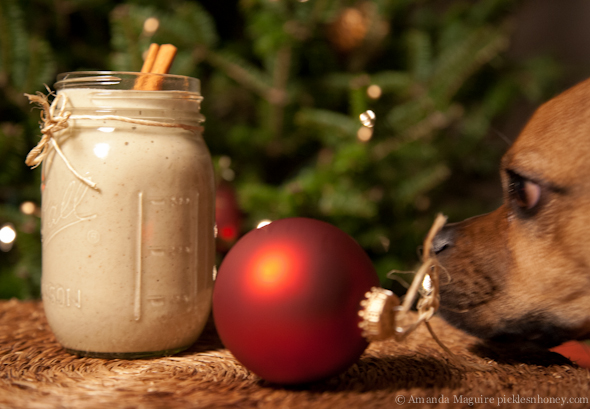 Maybe Barley really does share a similar passion for this drink? Actually, scratch that. I think standing on the table and trying to eat ornaments trumps the egg nog fascination. We've only lost one decoration to puppy nibbling, but that's only because I am one serious helicopter dog mom. I really do fear for any future children of the human variety.