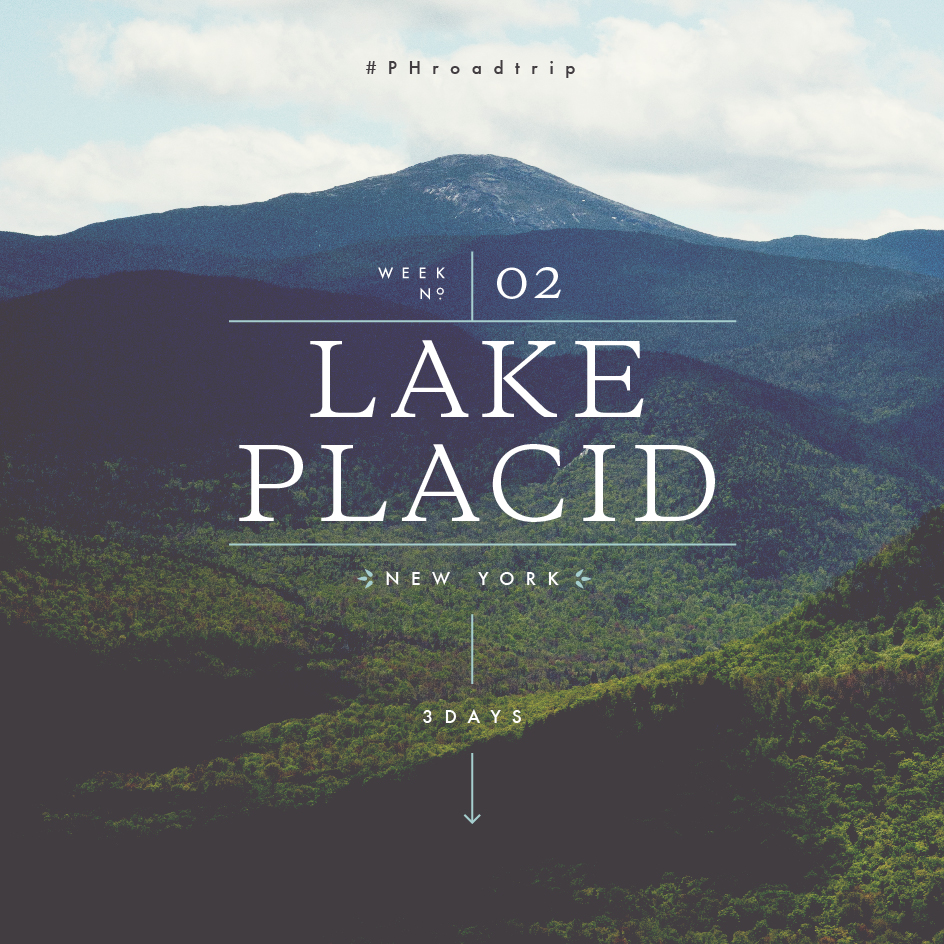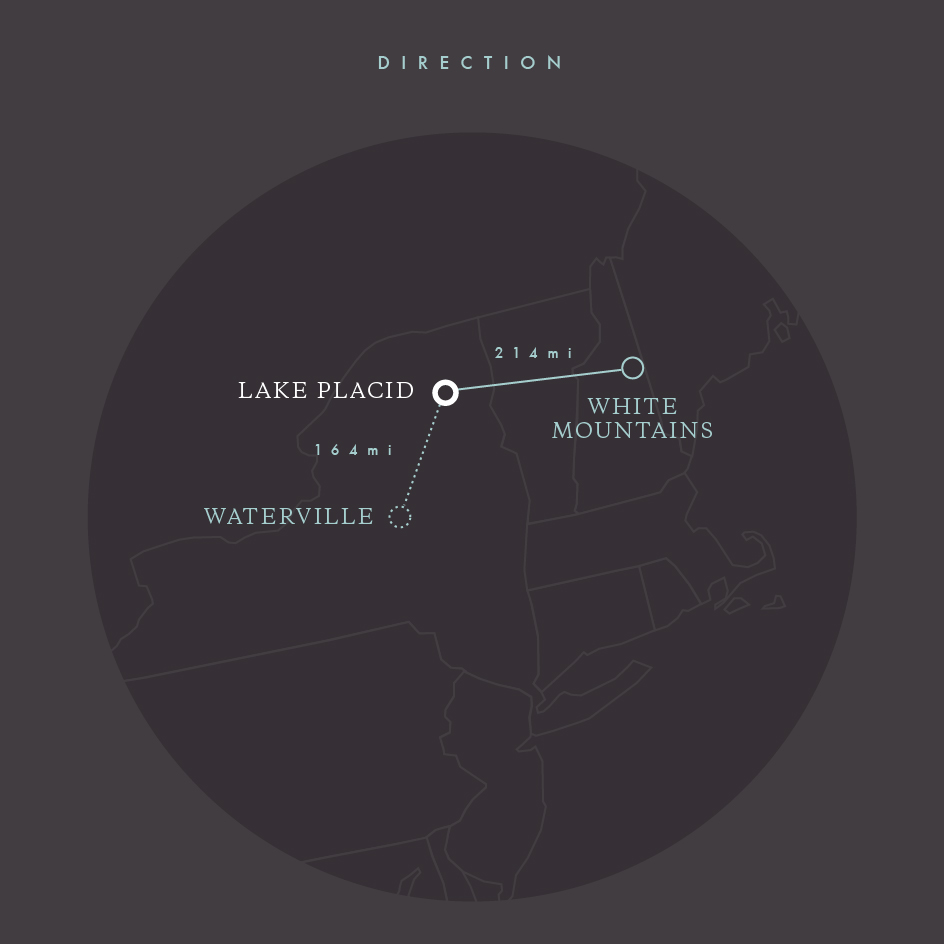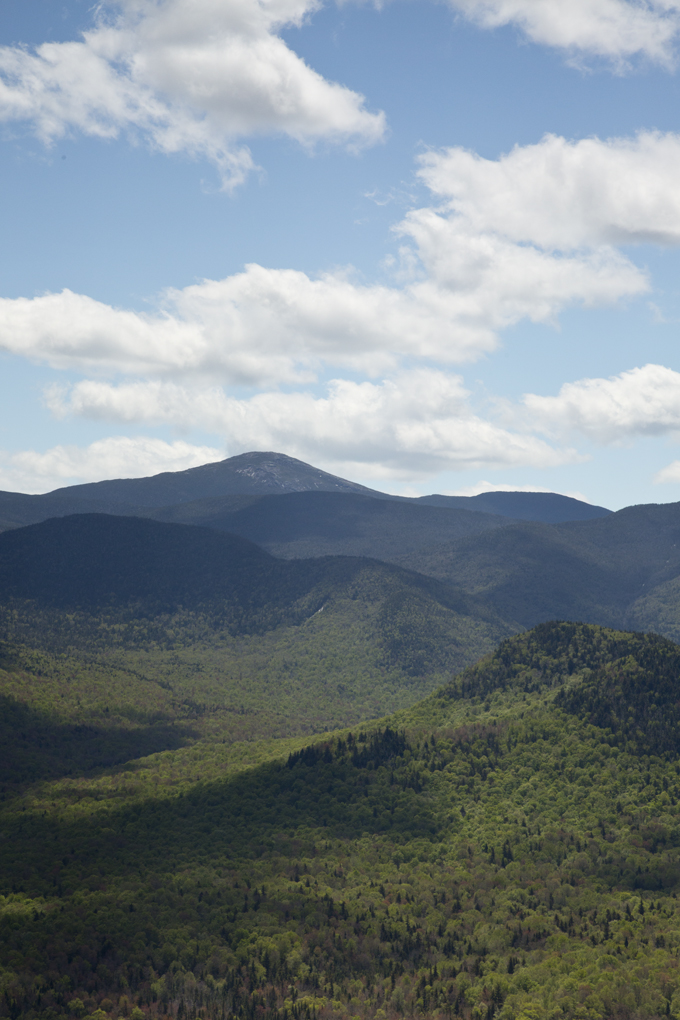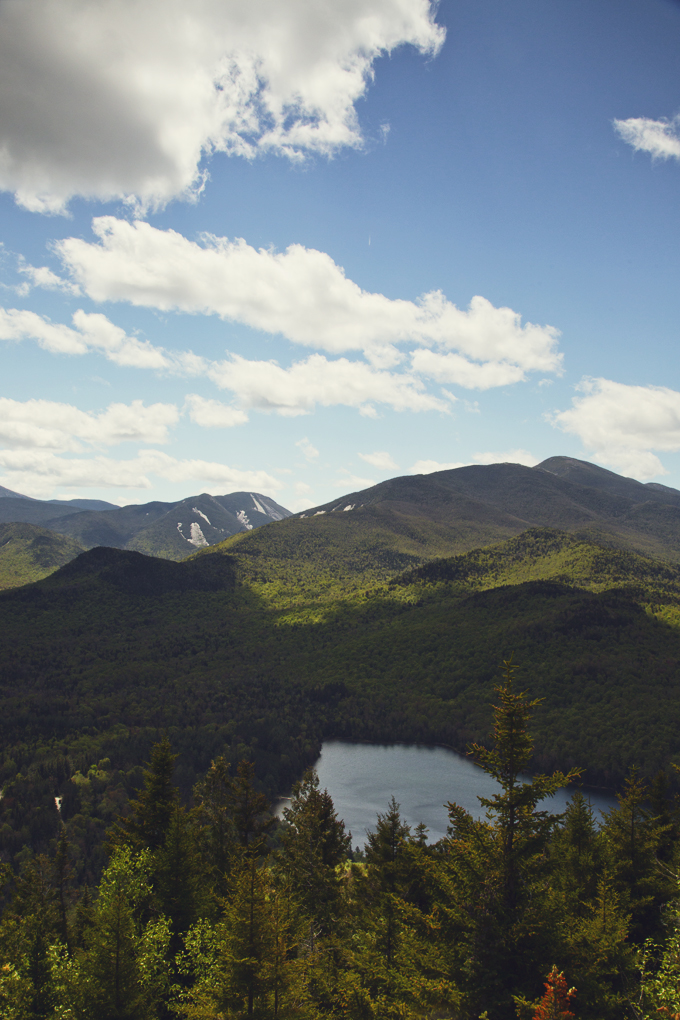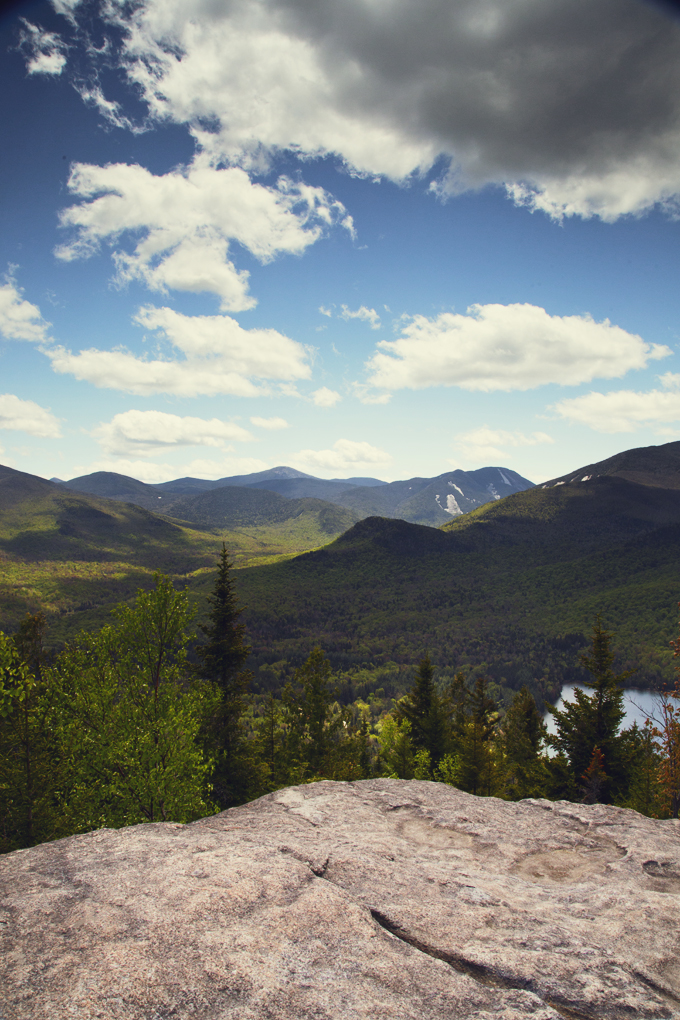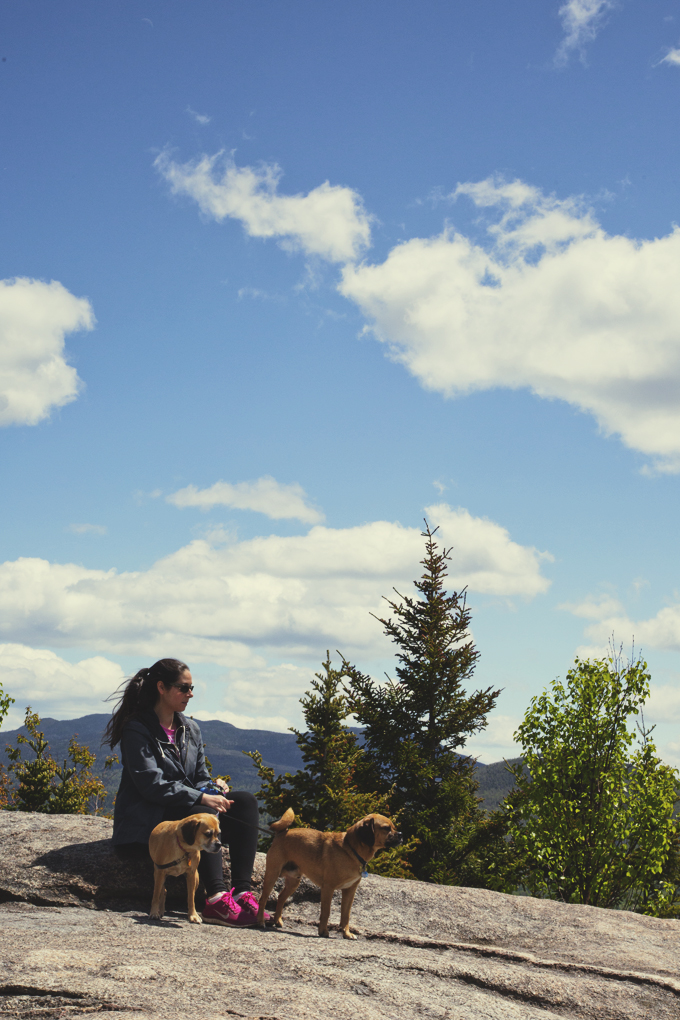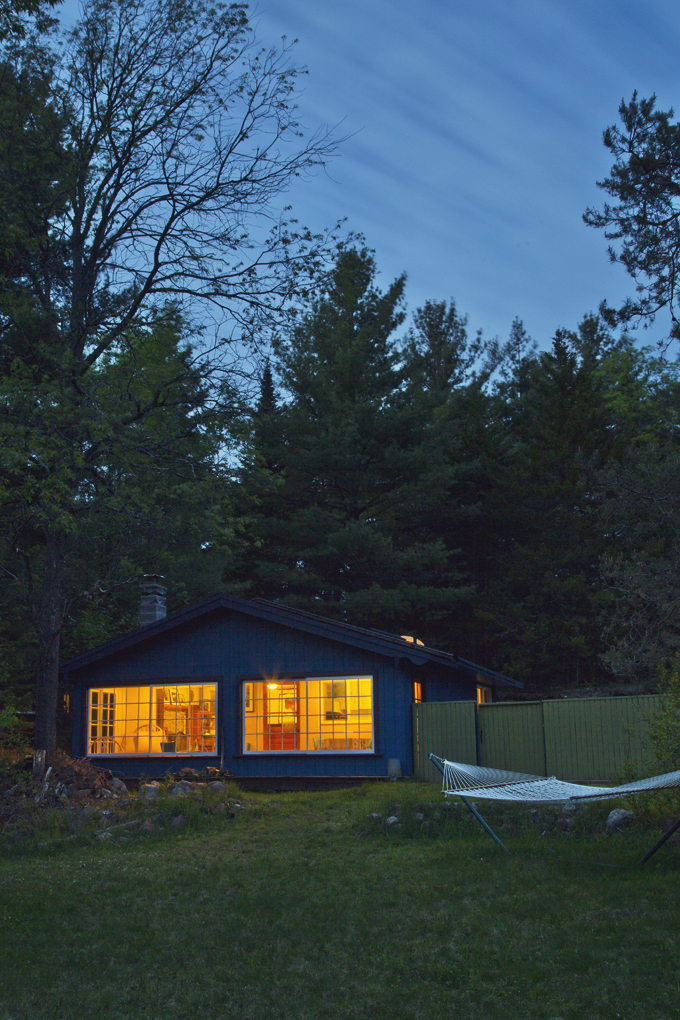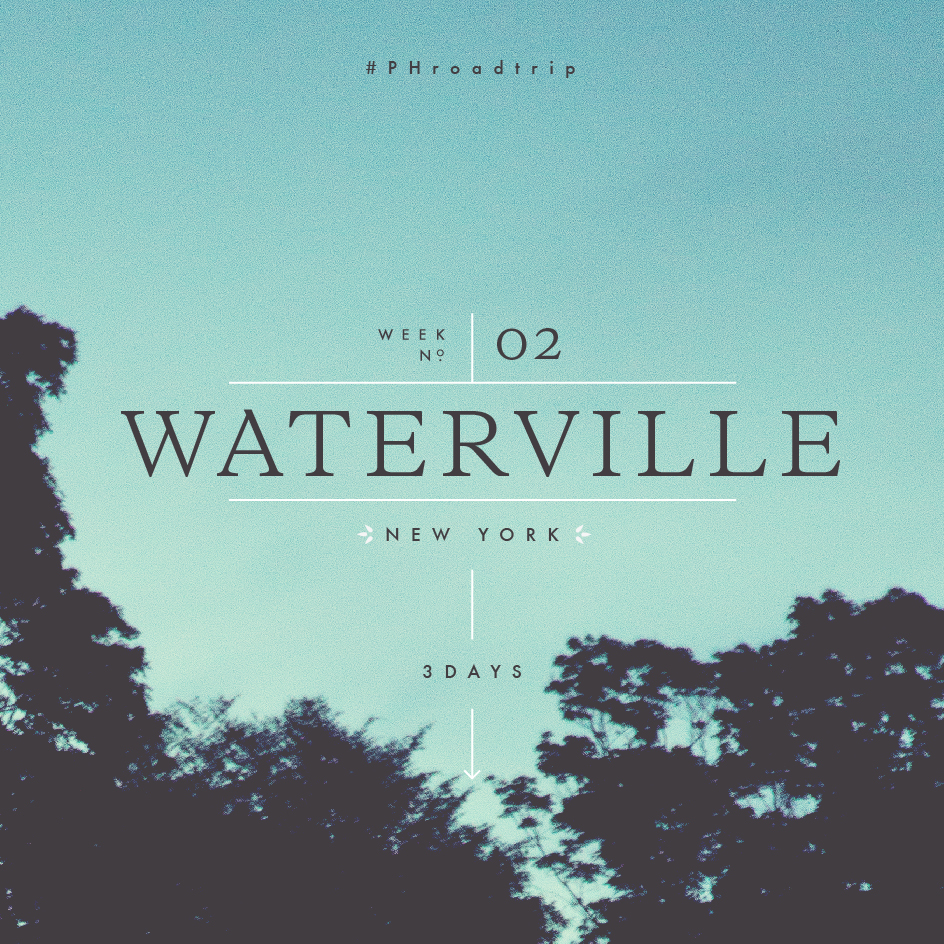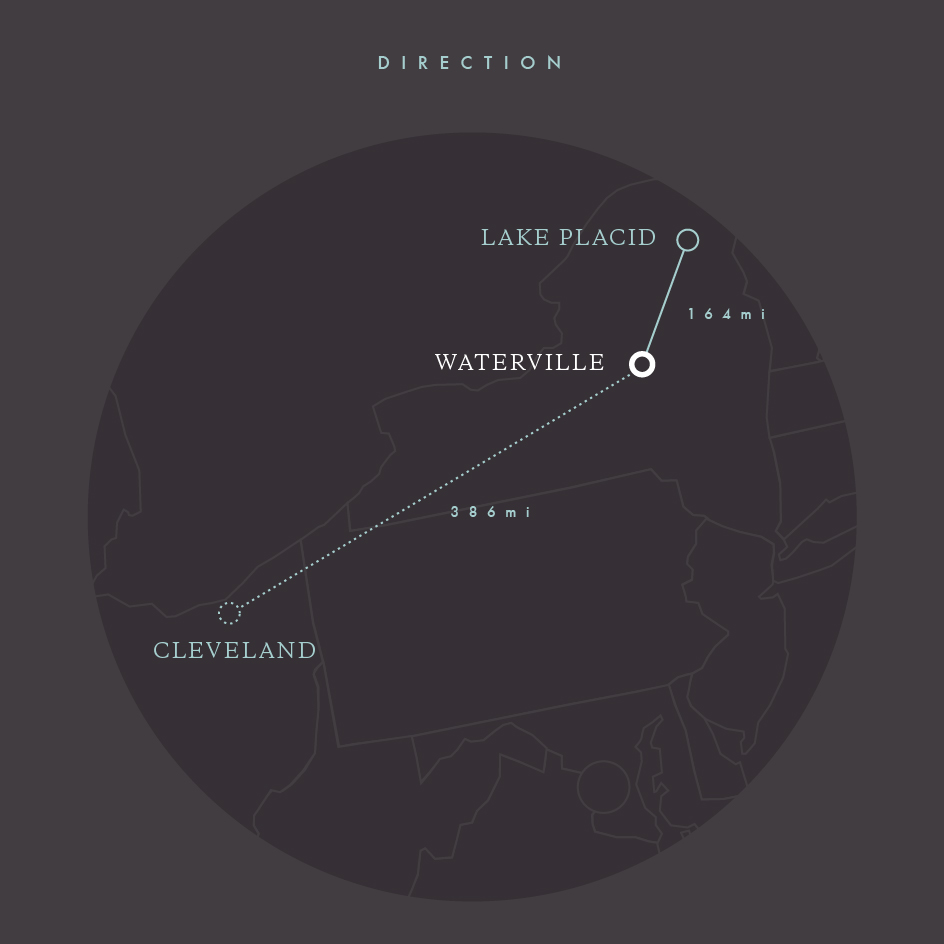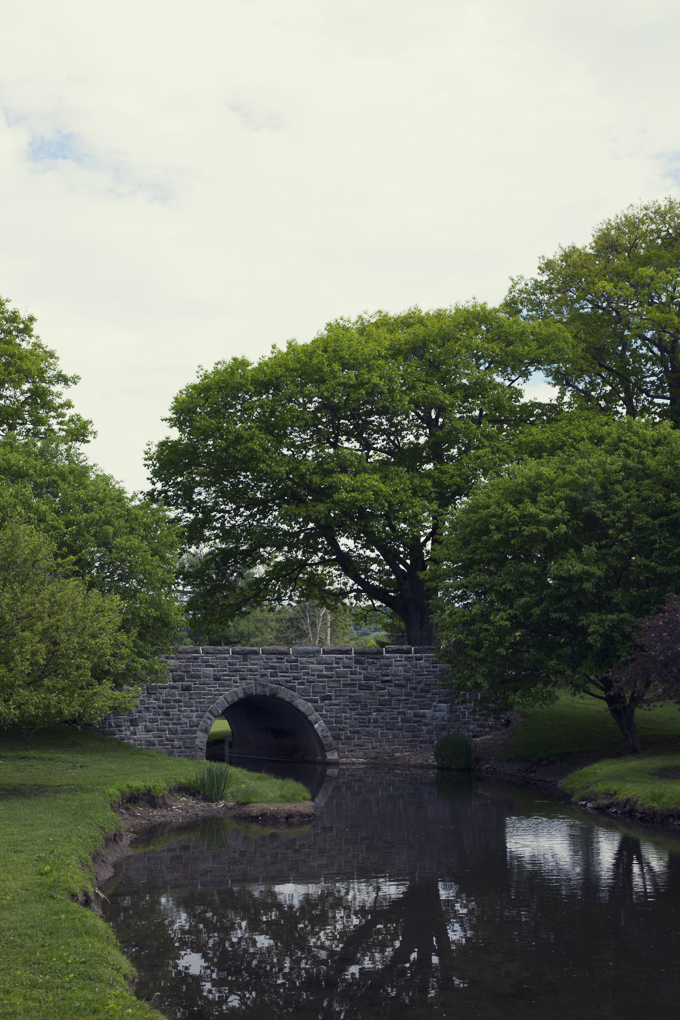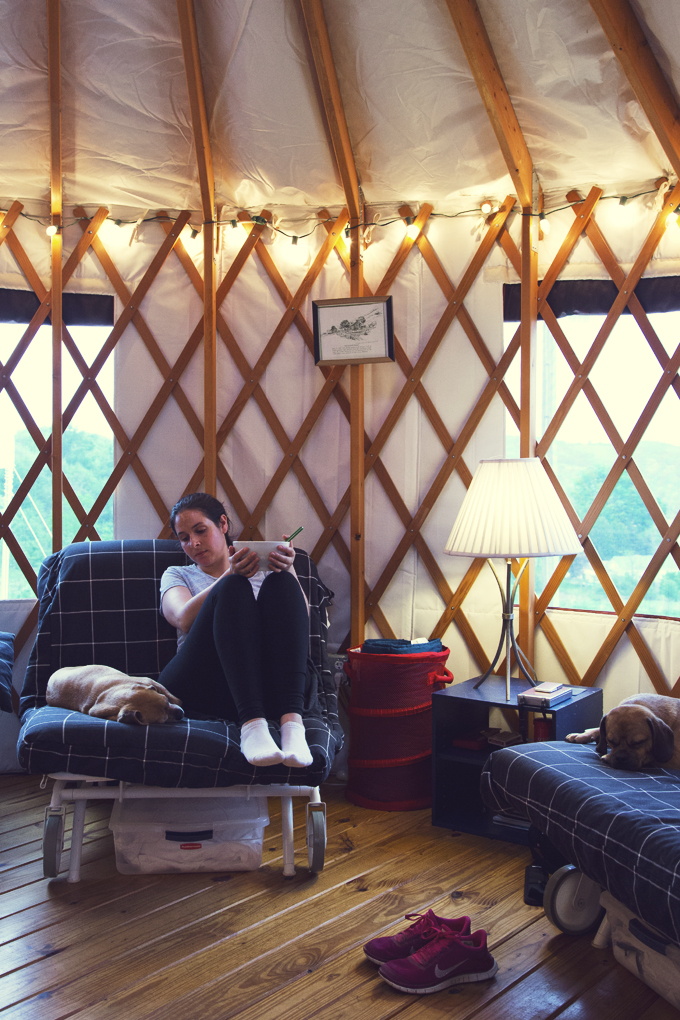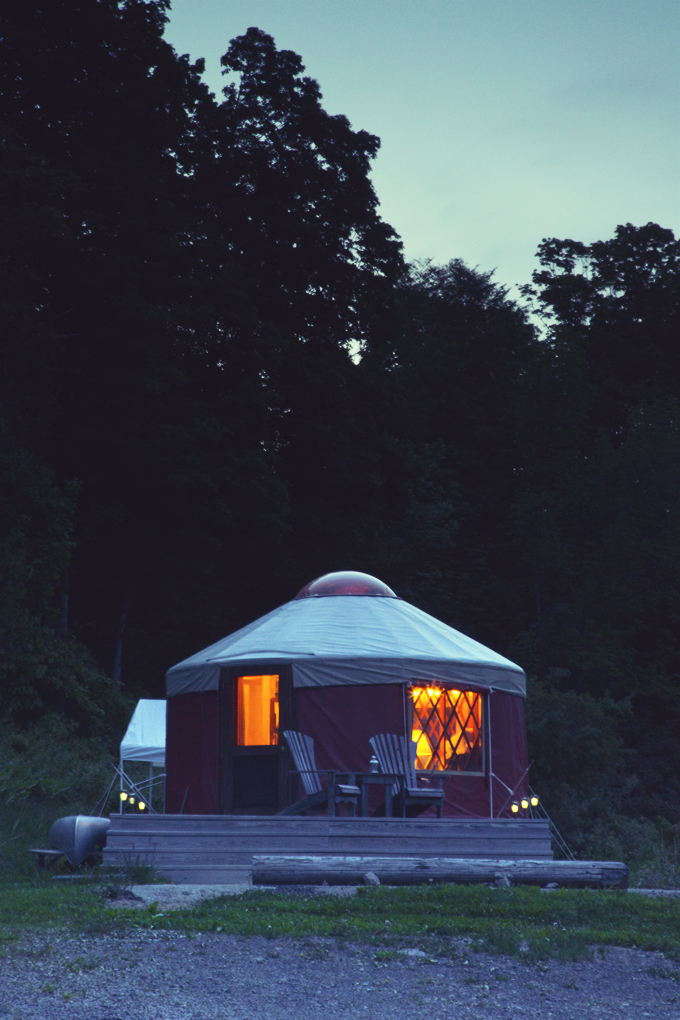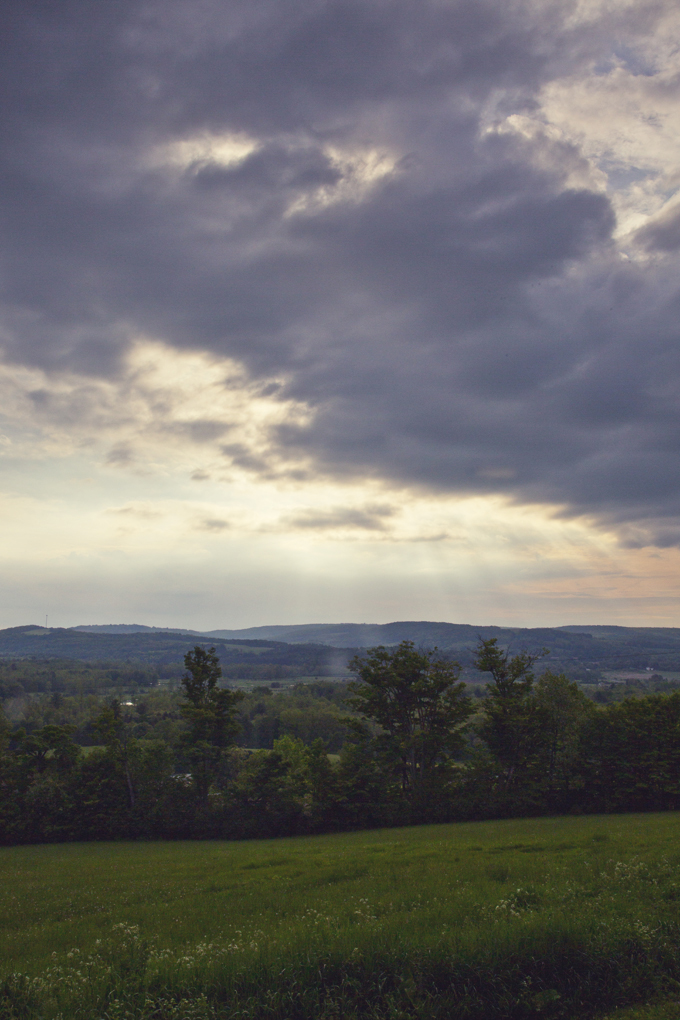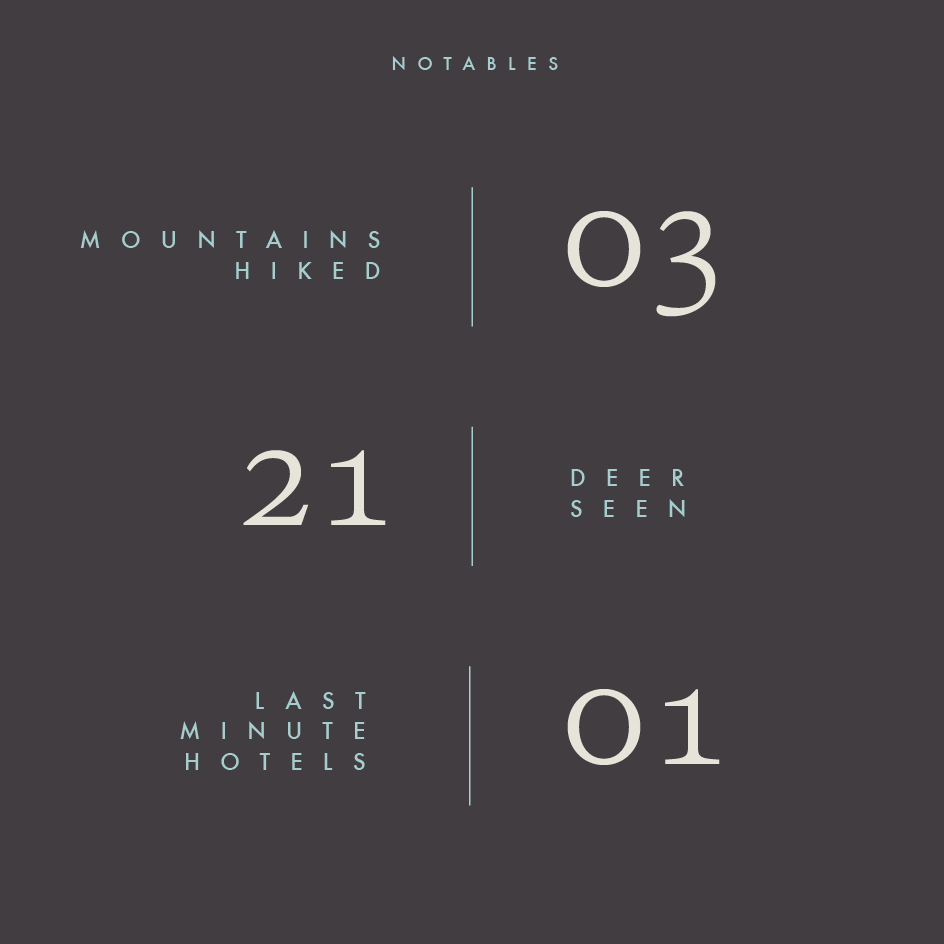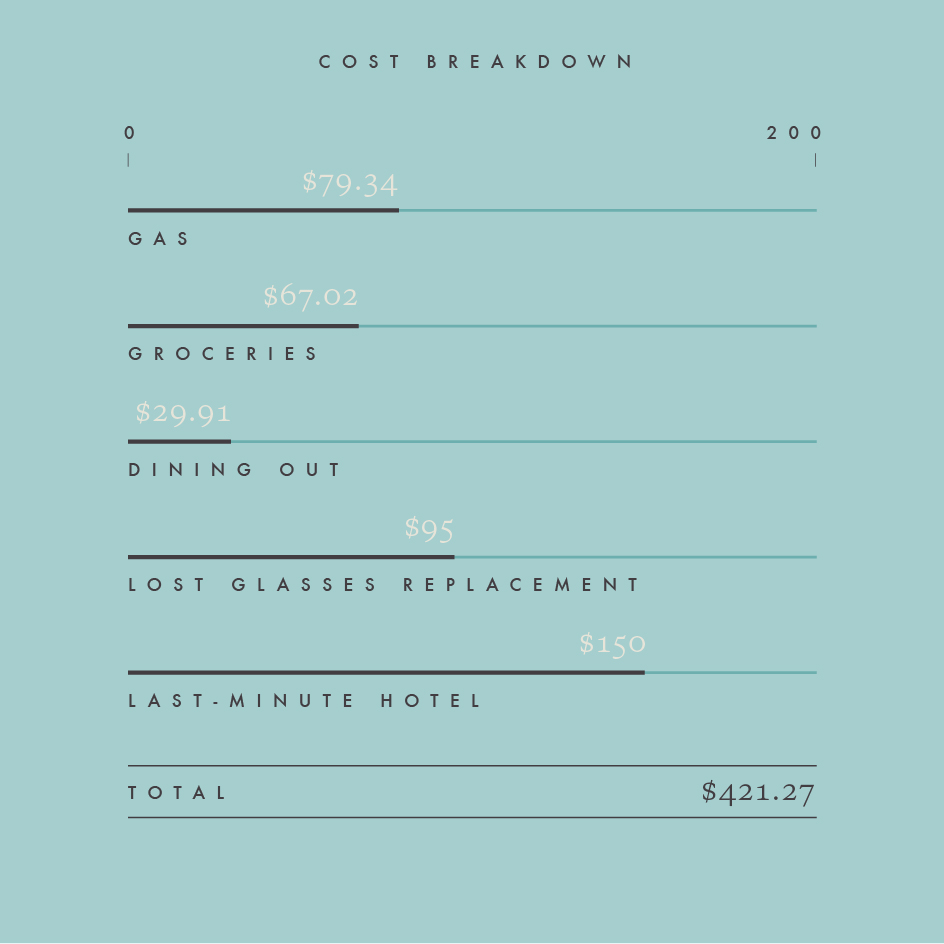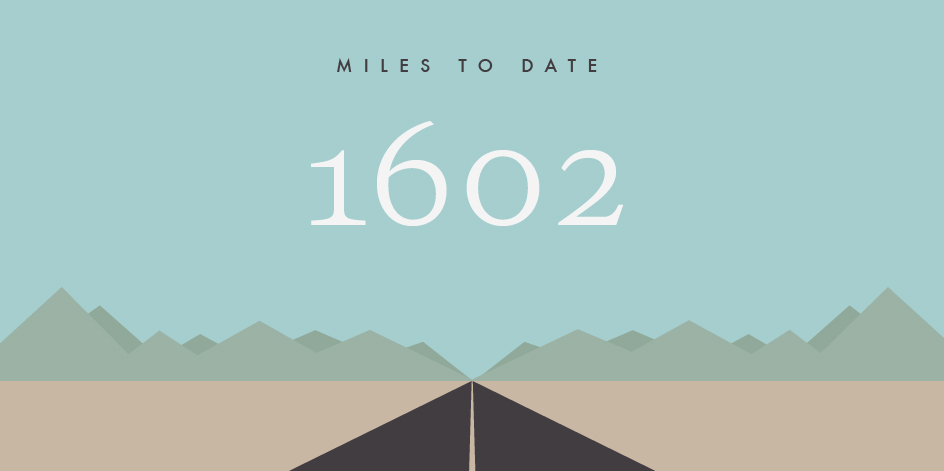 Hiking to the top of Mount Jo in Lake Placid with the dogs. It was a tough 2.6 miles (that we thought was 2 miles at the outset—oops!), but the views made it worth the huffing and puffing and little bit of cursing as we bouldered rocks to the summit.
Letting the dogs run around the fenced-in courtyard at the house in Lake Placid. Barley discovered his inner wild child and since then has been intent on wrestling with Honey ALL OF THE TIME. They even wrestled at the top of a mountain. He's keeping her young.
Realizing we can live quite well in 200 square feet of space. The yurt we stayed in was 16 feet in diameter, with most everything we needed. The families of deer, goats (love!), and ducks on the 80 acres provided ample entertainment in place of internet and phone service.

Aaron losing his glasses on a hike around the yurt property. It was 80 acres of mostly wild, non-landscaped fields and woods, so the prospect of finding them would have been like looking for a needle in a haystack (he did try briefly). This is the second pair he's lost and partly why he gets cheap glasses from Warby Parker. I'm thinking about getting him a super cool neck strap for this next pair.
Our second AirBnB bust. The cottage we booked in Cleveland ended up looking like a frat house. Every surface was sticky and we'll leave it at that. We've never been so excited to stay in a sterile, cookie cutter hotel room. Now if only AirBnB would refund us…
Looooong hours in the car. The drive from Waterville to Cleveland was mostly all highway and not scenic. It was a solid 6+ hours of driving that day, definitely made worse by the unexpected stress of needing to find a non-sticky place to sleep.

mini s'mores cheesecakes / apple & raisin muesli / quinoa lentils & greens bowls