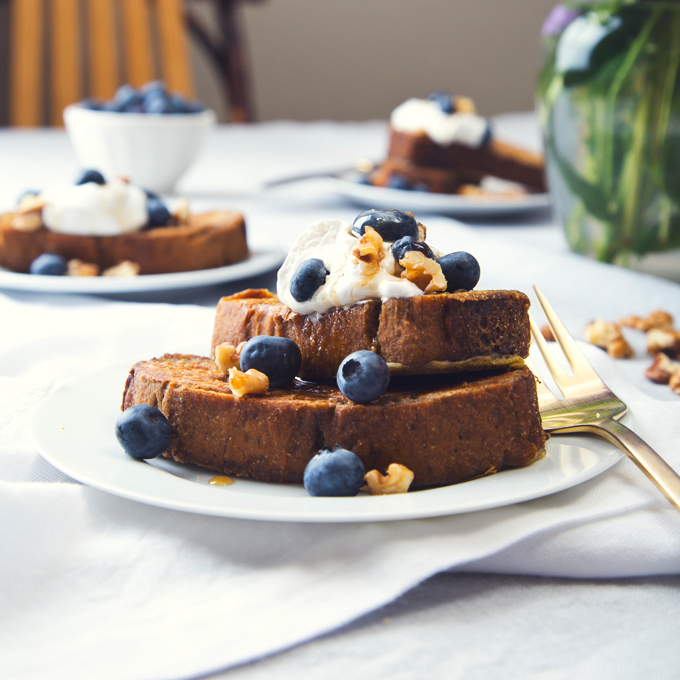 It's kind of crazy how certain recipes can take you right back to a particular moment and place, especially little moments and places you had forgotten about over time.
The recipes I'm sharing below were created while Aaron and I were on our cross-country road trip, and each of them has a story. The Banana Bread French Toast takes me back to staying on a horse farm in Cashton, Wisconsin with our sweet hosts and the first of many spectacular, hot pink sunsets. The Mighty Green Smoothie reminds me of our month in Sebastopol, California in a tiny house surrounded by apple, pear, and mulberry trees, and gardens overflowing with tomatoes and greens. Those days felt like the most wonderful indulgence after too many PB&Js.  And then there was the Dark Chocolate Chickpea Pie, which I made in a small hotel room near Glacier National Park, and which Aaron photographed next to our window as hotel guests stopped to stare. Every recipe was an adventure in learning how to make the best of what we had.
I love these recipes not only because they remind me so vividly of the places we visited, but also because they're proof that eating well doesn't need to be complicated, or expensive, or even require access to a full kitchen. Often, it's the simplest meals that end up being our favorites.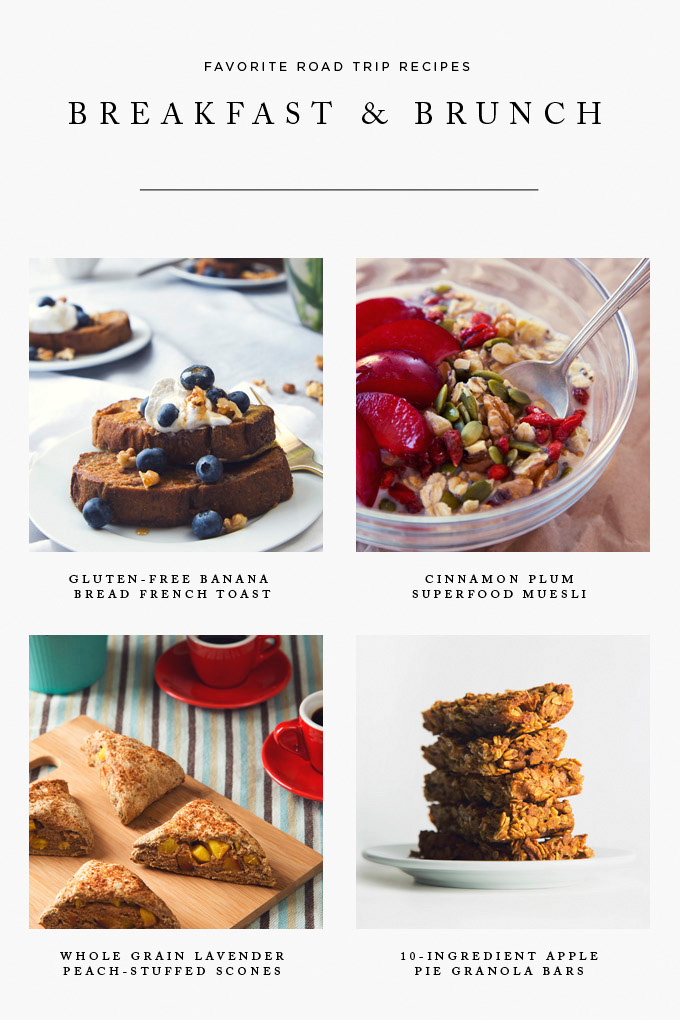 Gluten-Free Banana Bread French Toast / Cinnamon Plum Superfood Muesli
Whole Grain Lavender Peach-Stuffed Scones / 10-Ingredient Apple Pie Granola Bars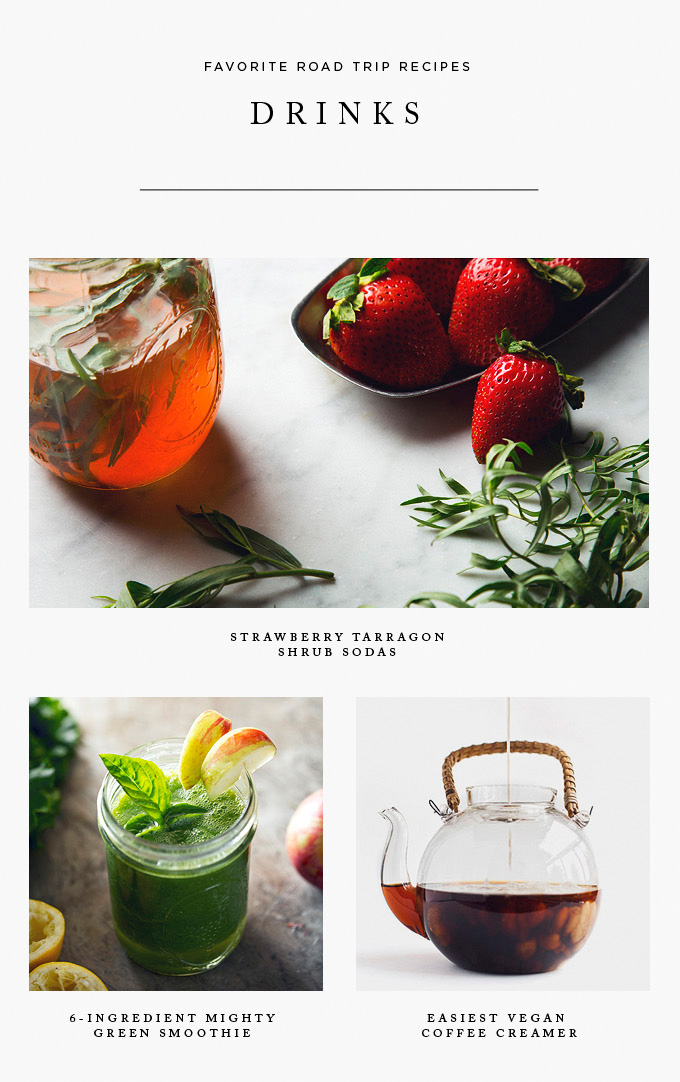 Strawberry Tarragon Shrub Sodas
6-Ingredient Mighty Green Smoothie / Easiest Vegan Coffee Creamer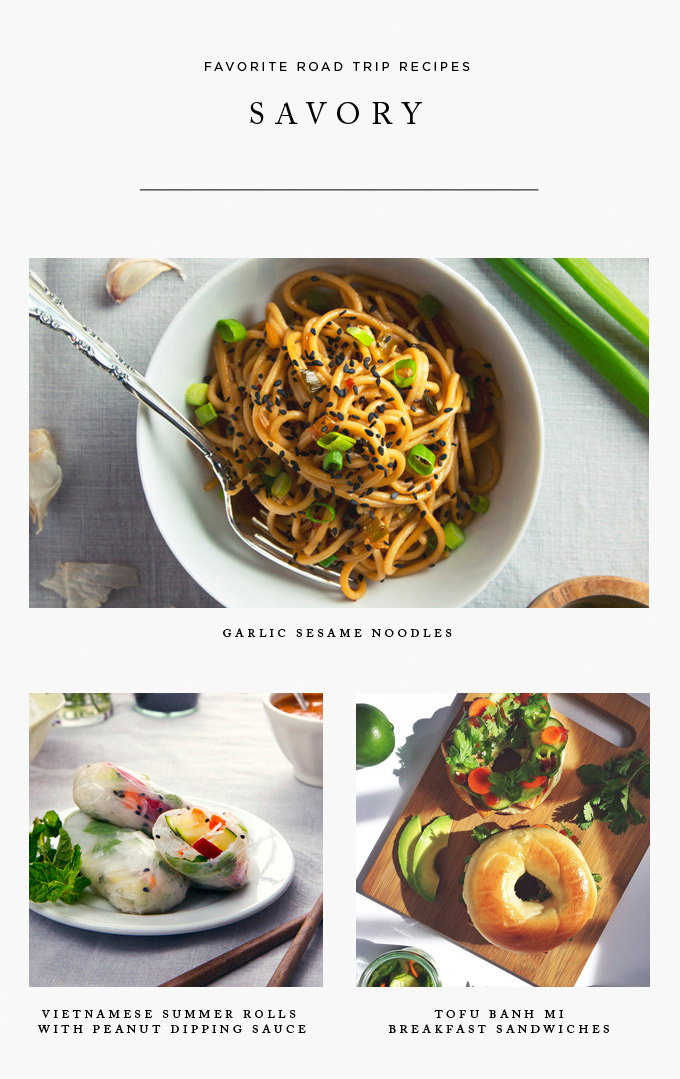 Garlic Sesame Noodles
Vietnamese Summer Rolls with Peanut Dipping Sauce / Tofu Banh Mi Breakfast Sandwiches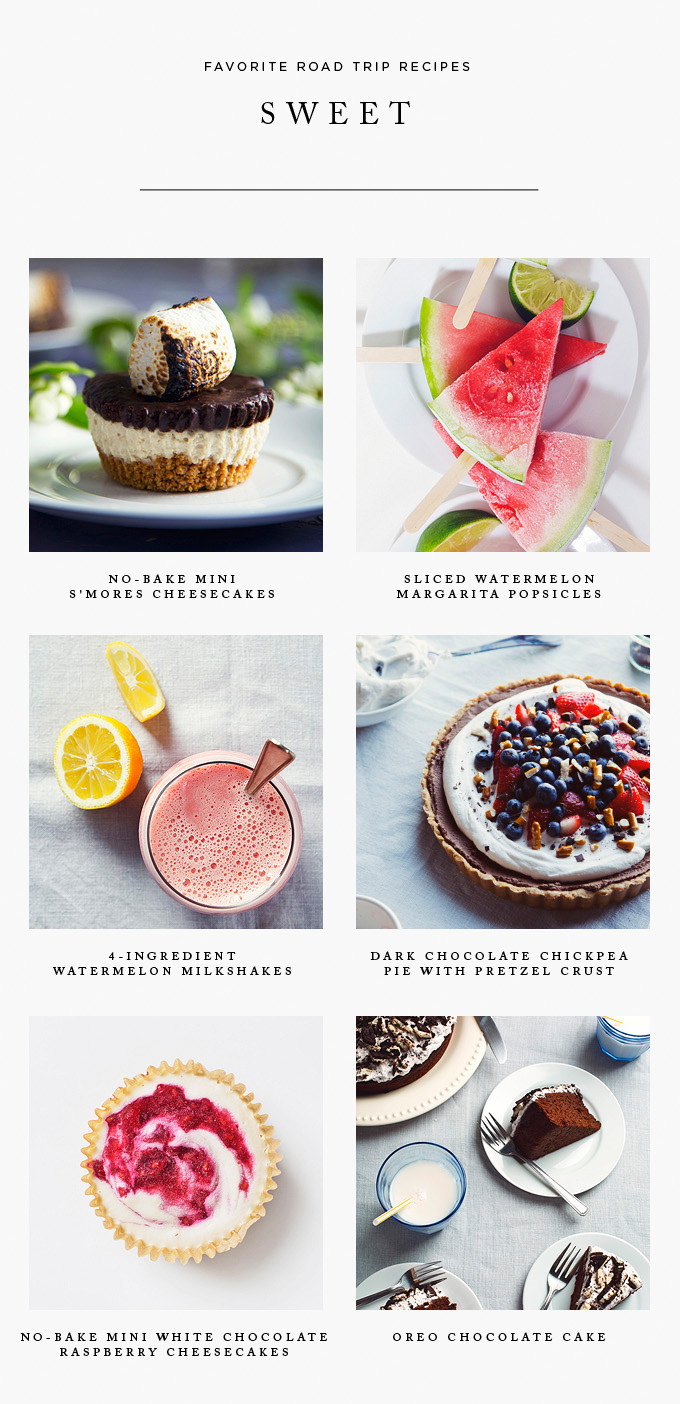 No-Bake Mini S'mores Cheesecakes / Sliced Watermelon Margarita Popsicles
4-Ingredient Watermelon Milkshakes / Dark Chocolate Chickpea Pie with Pretzel Crust
No-Bake Mini White Chocolate Raspberry Cheesecakes / Oreo Chocolate Cake
---