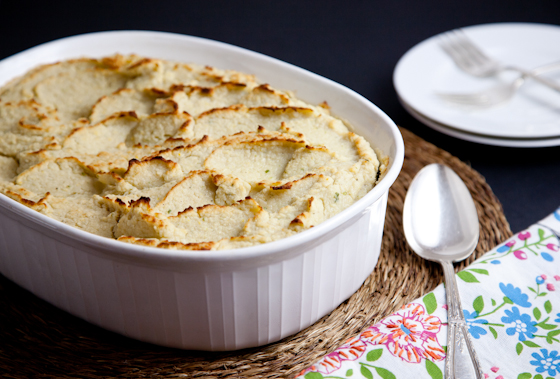 This year, I used Thanksgiving as an excuse to go all out on the food front. When I was explaining the different recipes to my family over the course of the evening, the conversation kept circling back to the shepherd's pie.
I used one of my all-time favorite recipes for sweet potato shepherd's pie as the inspiration, but because I was also serving miso sweet potatoes with the meal, I traded the original topping for something a little different. It looks like regular mashed potatoes, but it's actually another one of my favorite recipes, and one I don't make nearly enough—mock mashed potatoes. Jazzed up with chives instead of parsley this time.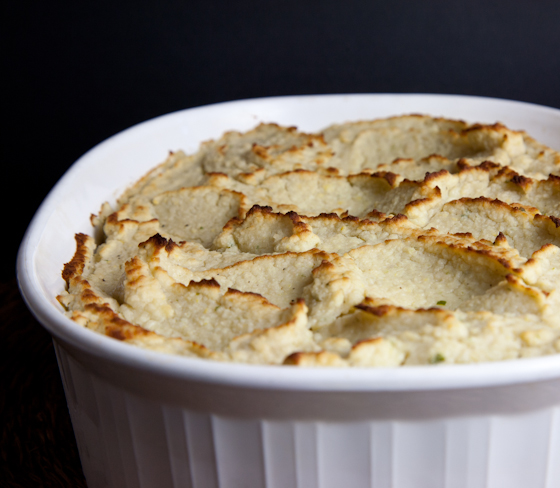 A lot of faux mashed potato recipes have a tendency to come out watery because of the cauliflower that's often used, but something magical happens when you combine cauliflower with cannellini beans. It's denser, richer, and all without any potatoes and very minimal oil (just a single tablespoon in the entire recipe!). When I told my family that I used cauliflower and beans in the shepherd's pie, my brother kept searching his plate for pieces of the ingredients because he thought he was eating actual potatoes in the topping. I consider that a culinary success! It's the small things…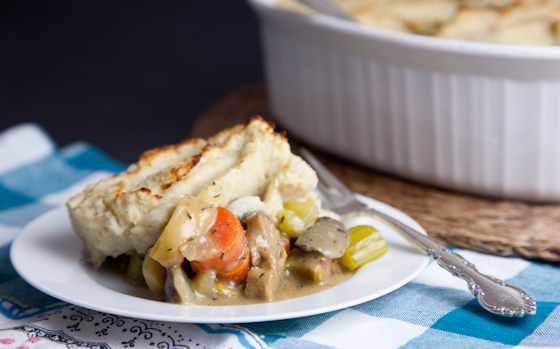 I used a seitan recipe from Vegan Yack Attack in the filling and just pan-fried the seitan before adding it to the vegetables to give it a nice crust. However, you could use chopped tempeh, tofu, your favorite legumes, or omit it entirely since the topping is fairly protein-rich.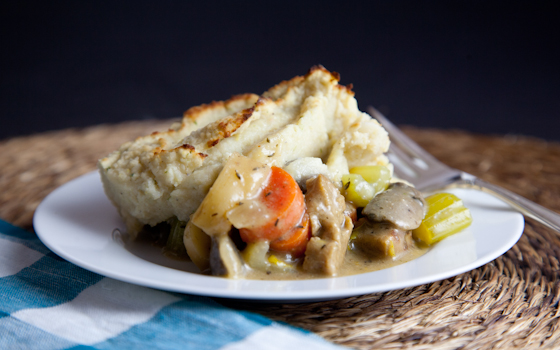 The meal takes a little over an hour to come together because of the different components (topping, vegetable filling, and gravy), but the process is simple and the end result is one hundred percent worth it. Plus, casseroles mean leftovers and leftovers are the best!