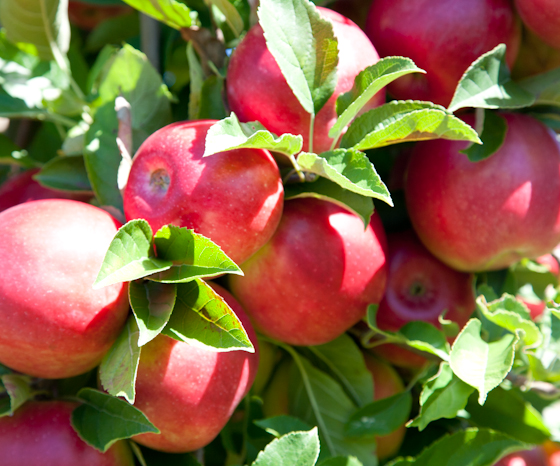 Remember when I finally got my act together and went apple picking a few weeks ago? Well, I was really, really excited to be there and went slightly nuts loading up my bags with as many apples as I could feasibly carry. There were just so many apples – and so many on the ground that didn't get picked quickly enough. It seriously made me sad, as there are few things I dislike more than wasting perfectly good food.
I made it my personal mission to keep as many apples from hitting the ground that day, and thus, I still had a couple waiting to be put to good use this weekend. They were the Rhode Island Greening variety, which someone at the orchard had told me were ideal for baking because they're more tart and hold their shape well.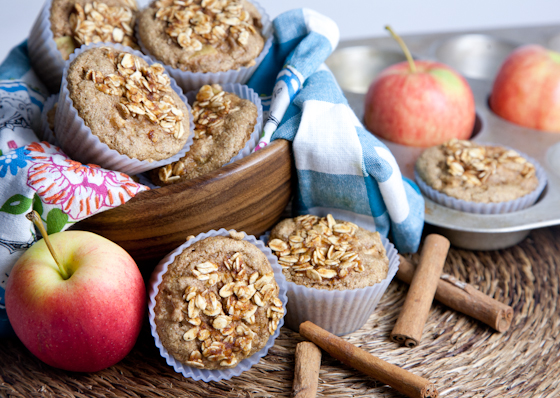 I didn't have enough to bake an apple pie, but muffins sounded even better because they meant I wouldn't have to spend an hour peeling and slicing apples. I don't know why, but I am particularly bad at peeling fruits and vegetables. You know how some people can peel apples in one beautiful, uninterrupted ribbon? I do the opposite of that. Tiny flecks of apple skin all over my kitchen and I lose about thirty percent of the actual apple in the process. I need help.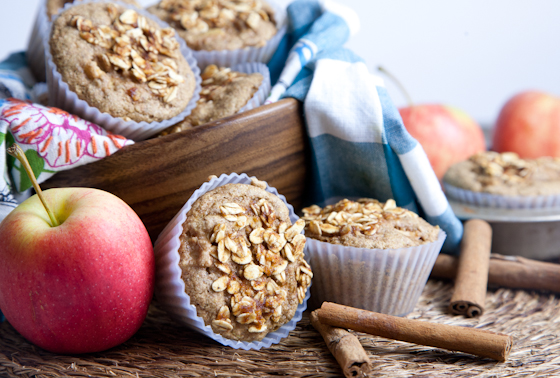 I decided on the classic pairing of apple and cinnamon for the muffins, but jazzed them up a bit with a spiced maple crumble topping. And although it was not my initial intention, the muffins are completely oil-free. I thought about adding coconut oil, but honestly, they don't even need it.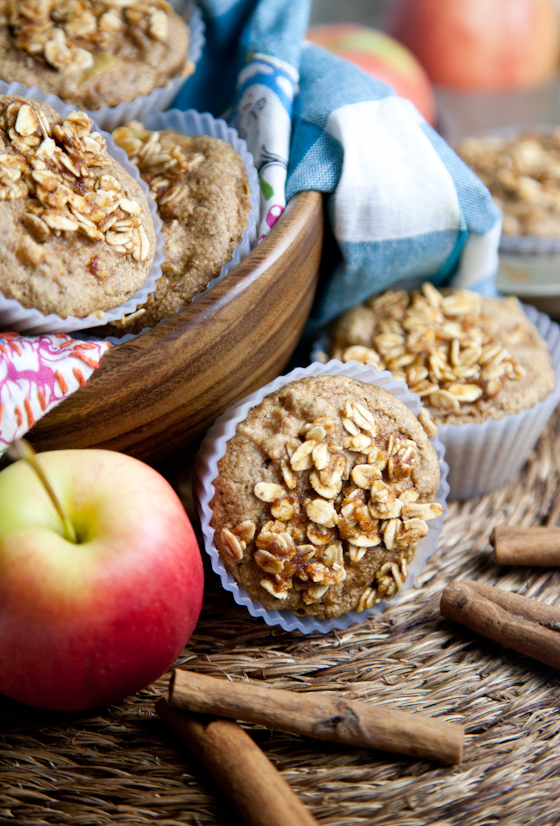 The crumble topping also uses applesauce in place of butter or oil, which I sometimes do when I'm looking to make a lower-fat granola. Again, it works. The spices provide plenty of flavor and the apples and applesauce create a really great texture all on their own.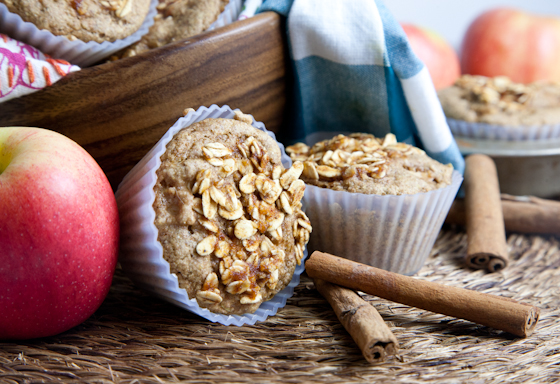 These muffins are totally my kind of comfort food – classic flavor pairings with a healthy twist. No apple-peeling required.