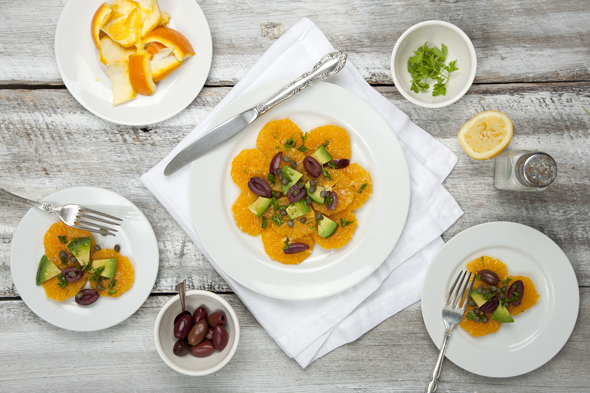 There is a lot (a lot, a lot) of meal prep happening these days. Between Aaron starting a new workout program that requires six meals a day, three or so recipe assignments each week for my culinary nutrition class, and recipe testing for Pickles & Honey, my feet are feeling very tired and my kitchen has never needed more counter space. Don't get me wrong—I love it—but I would prefer to be doing it in a larger kitchen with a bigger fridge and fluffy clouds strapped to my feet (is that unreasonable?). The bigger kitchen is a pipe dream and one that feels more and more in the distant future with every open house we attend; however, I think I can remedy the tired feet with a cushiony kitchen chef mat. Do any of you own one? Do you find it helpful for marathon sessions in your kitchen?
My creativity when it comes to food is also a little sapped and it took me two days of running through recipe ideas in my head to realize I should just go back to simple. That's true for most things in life.
I find I'm always trying to come up with meals that are new and better than the last, giving myself bonus points if it's a unique twist on an old, non-vegan classic. But my favorite way to eat involves fresh ingredients and clean flavors that speak for themselves—no finagling or reinvention required. And no long hours on your feet in a too-tiny kitchen with a fridge that looks as if it might explode when you (carefully) open the door to wrestle out an orange.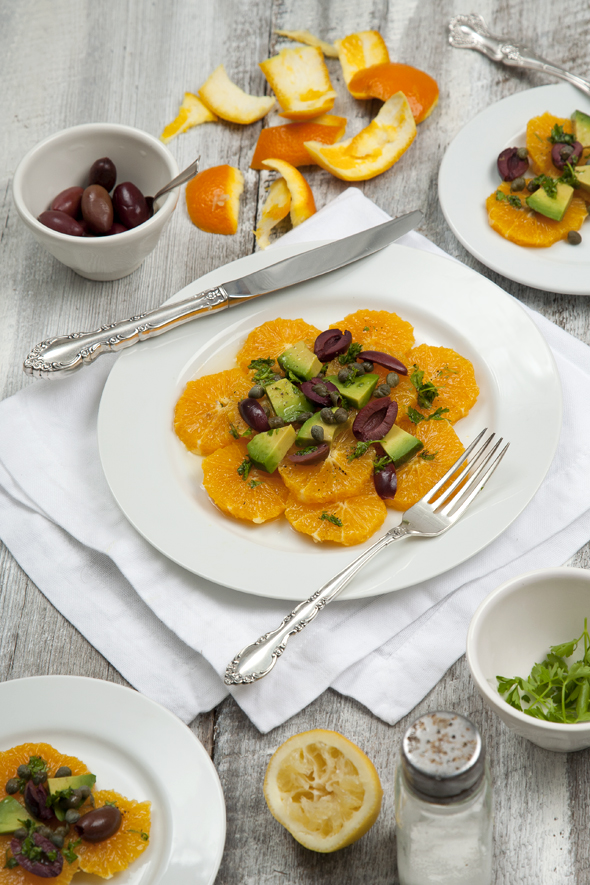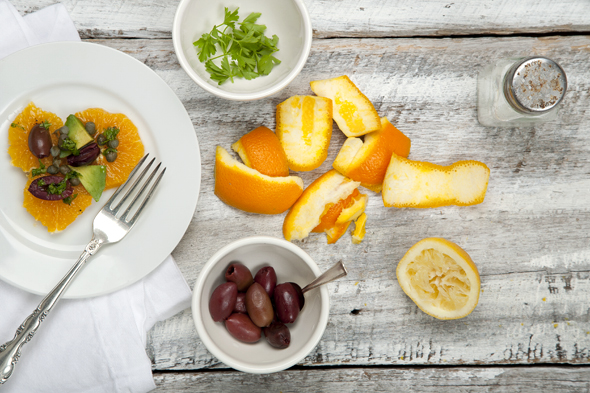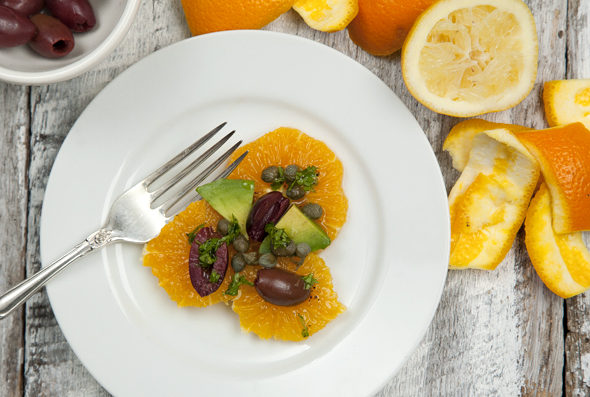 I love the juxtaposition of creamy avocados with bright, sweet oranges, and will find any excuse to toss in a few salty olives and capers in my salads. Add to that a small pour of extra virgin olive oil (spring for the good stuff), fresh lemon juice, and just a pinch of sea salt and black pepper…food really doesn't get any more beautifully simple or delicious than this.