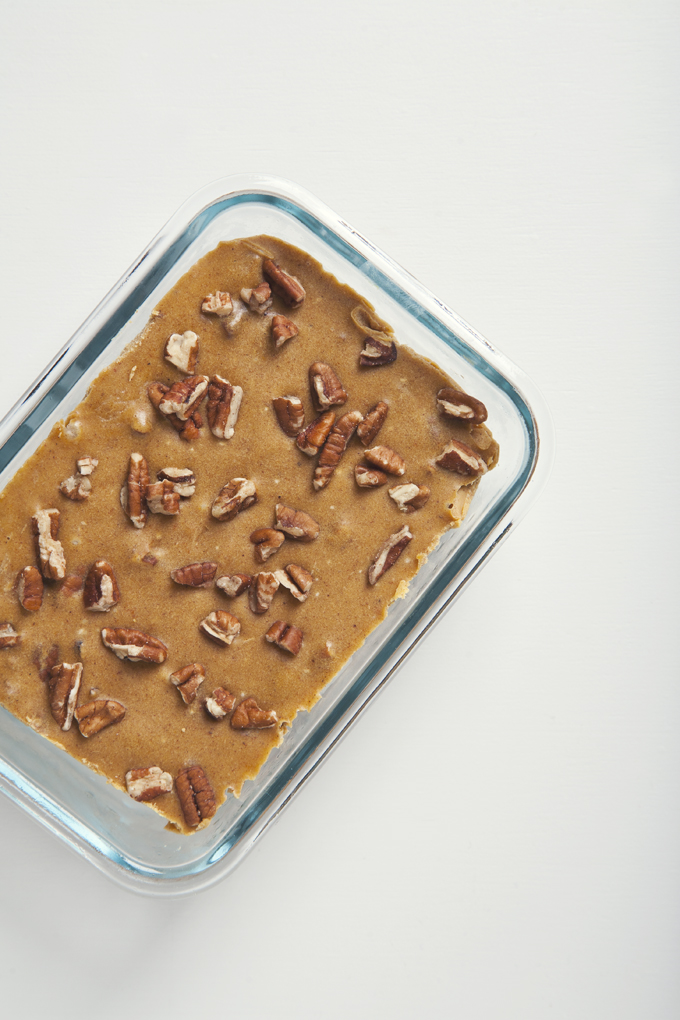 Back in my high school days, I used to put in a lot of hours working at our local ice cream shop. At the time, it paid surprisingly well compared to other jobs ($10 an hour plus tips!), and it also came with the very nice perk of being able to eat the best ice cream to my heart's content. I mean, how was I supposed to educate customers on the flavors if I hadn't made it my personal mission to try them all (several times)?
In addition to homemade ice cream, the owners would also make the richest, most indulgent fudge. They regularly offered it in chocolate, chocolate peanut butter (which was chocolate fudge with an equal amount of straight up Jiffy on top), penuche, and maple walnut. I'd be hard-pressed to choose a favorite, but when I found myself suddenly wanting (needing!) fudge the other week, I couldn't stop fixating on the maple flavor.
I also couldn't stop fixating on pecan and pumpkin pies. 'Tis the season! So, I did what I had to do, and combined all of them to make a Maple Pecan Pumpkin Pie Fudge.
Let's just take a moment to appreciate that.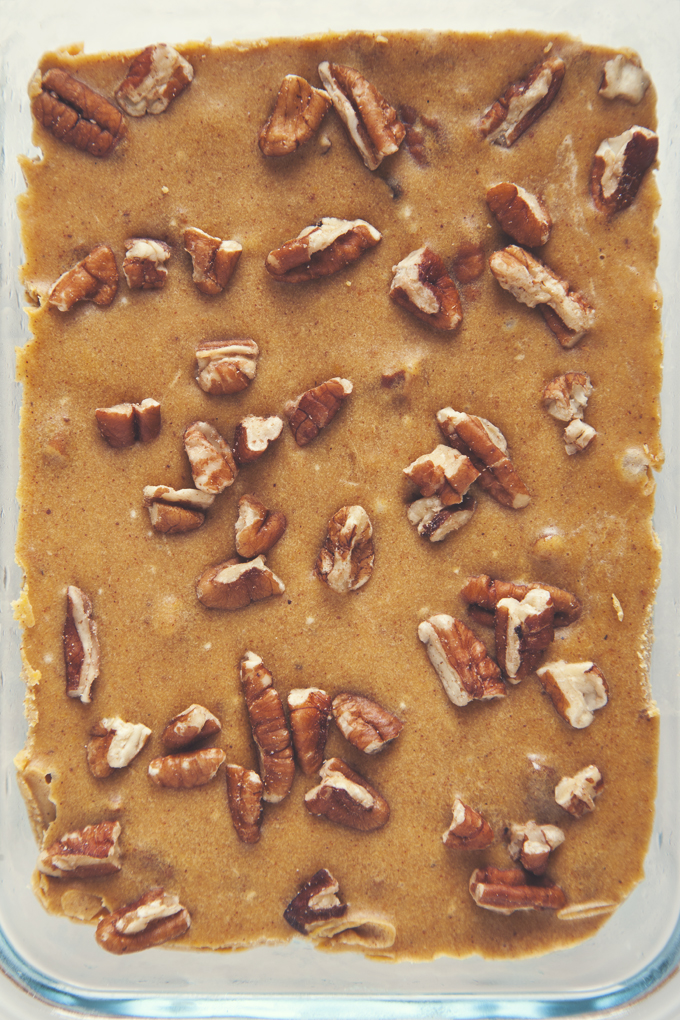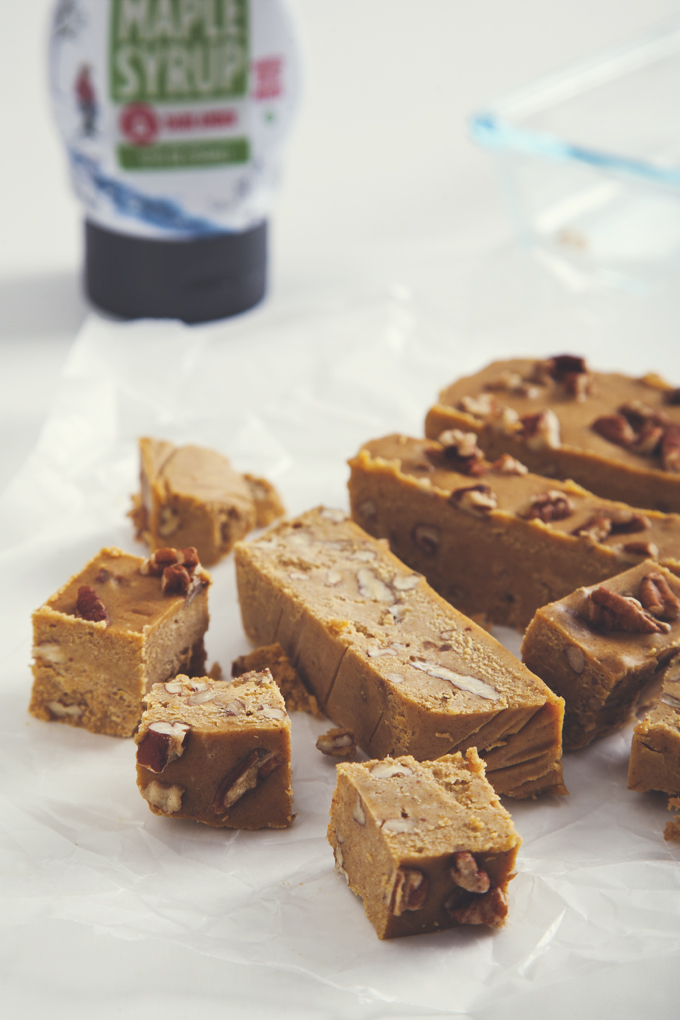 I'm in a very happy groove in the kitchen these days, where I'll be recipe testing and say to myself, "This is so good! You nailed it. Nice work!" and then of course I immediately realize a) I'm talking to myself again and b) maybe I should cool it on the self-congratulating because I don't want to get a big ego. This is followed by c) screw it! You're way too critical and hard on yourself 99.9% of the time, so acknowledging a Maple Pecan Pumpkin Pie Fudge well done is a good thing! Obviously, I still need to work on the talking to myself thing…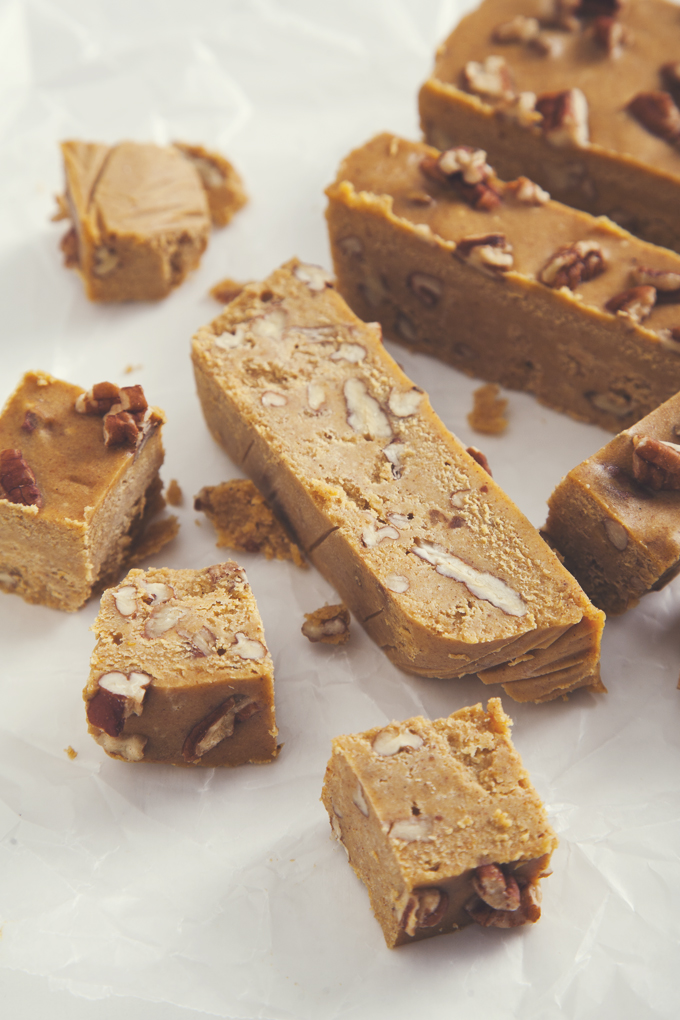 This post is sponsored by Butternut Mountain Farm.