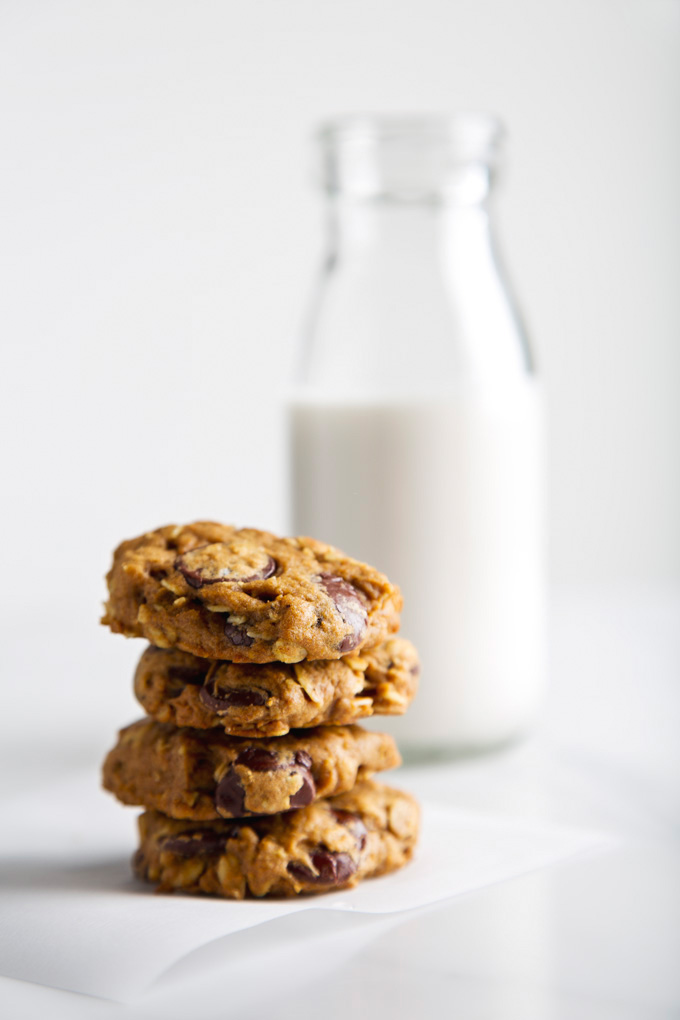 I love pumpkin, don't get me wrong. And these pumpkin oatmeal chocolate chip cookies are a stellar vehicle for this cult-status squash. But pumpkin in late August or early September? Too soon!
Summer is so fleeting in Boston (and winter is so very long), and when I start seeing pumpkin recipes September 1st they actually give me anxiety and a knot in the pit of my stomach. I think this is a relatively new feeling because ever since we spent a year road tripping across the country and experienced a Southern California "winter," I am acutely aware of how much I hate real winter and want it to be #summerforever. So when pumpkin mania takes up the last few weeks of summer—and our weather in Boston is sunny, dry and as good as it gets—I want to tell the internet (and Starbucks) to please slow the eff down and stop rushing the seasons! (unless of course it's winter and then let's all rush it right on by)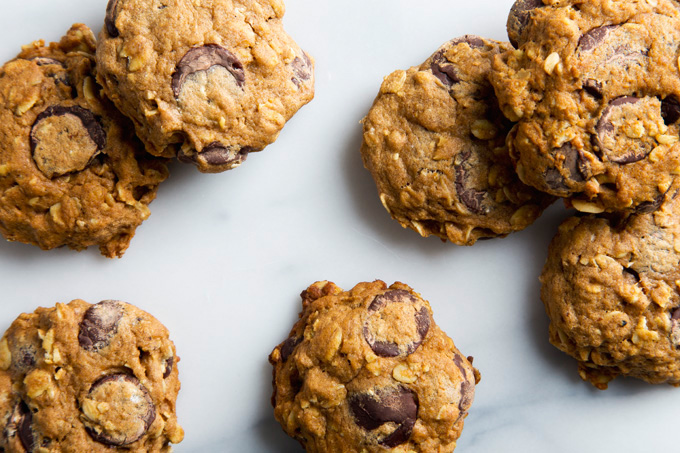 Tomorrow is the first day of Fall, and while I'm still hanging onto summer for dear life and researching airbnbs in Santa Barbara, these cookies are too good not to share. They have rolled oats, pumpkin, whole grain spelt flour, cinnamon, nutmeg, and lots of semi-sweet chocolate chips. The result is a chewy oatmeal cookie that's a tiny bit crispy around the edges and pillowy and soft in the center. I like the texture of these cookies best straight out of the fridge, although it's hard to go wrong with them still warm out of the oven when the chocolate is perfectly melty.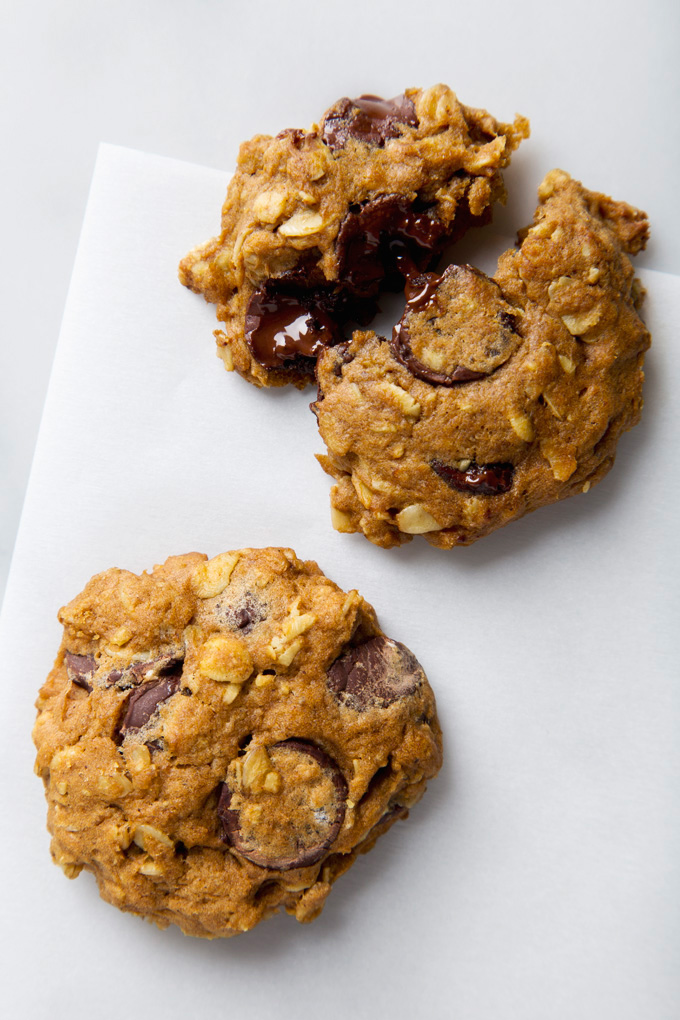 These pumpkin oatmeal cookies are vegan with a gluten-free option, 11 ingredients, and they take only 20 minutes to make. They're also lightly sweetened with coconut sugar, so they make a (mostly) guilt-free afternoon snack in addition to a pretty wholesome after-dinner treat. I froze half of them thinking that would deter Aaron and me from eating them all within a few days, but surprise! We like them straight out of the freezer as well.