It's been about a year since Jenna from Eat Live Run posted her recipe for Bohemian Wedding Cake, and Friday seemed like as great a time as any to finally make the recipe I've been drooling over for months. I followed her recipe exactly, aside from swapping the eggs for flax eggs (1 Tbs ground flax and 3 Tbs water = 1 egg). I also followed Jenna's recommendation to use the Pioneer Woman's frosting, switching the butter for earth balance to make an entirely vegan cake.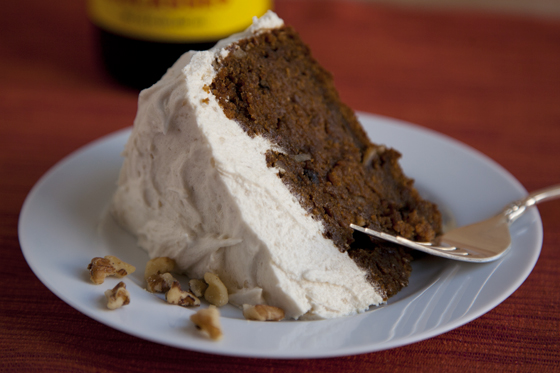 Aside from a little bit of a gritty texture from the granulated sugar in the frosting, this cake turned out awesome! The combination of pumpkin and molasses is perfect for a chilly October day, and the frosting…oh, the frosting. This might be the best frosting I've ever made.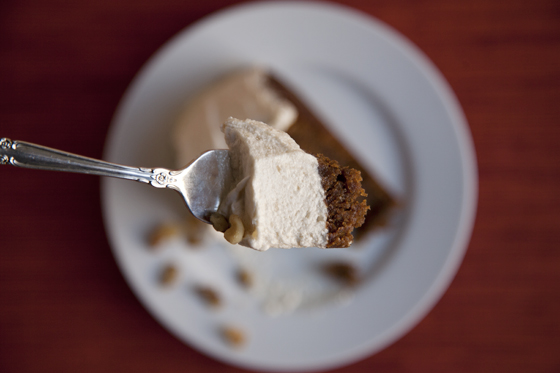 I found that after refrigerating the cake for a few hours, the  remaining granulated sugar dissolved completely, resulting in a light, fluffy, and almost marshmallowy flavor. Heaven.
I may or may not have had a slice for breakfast.