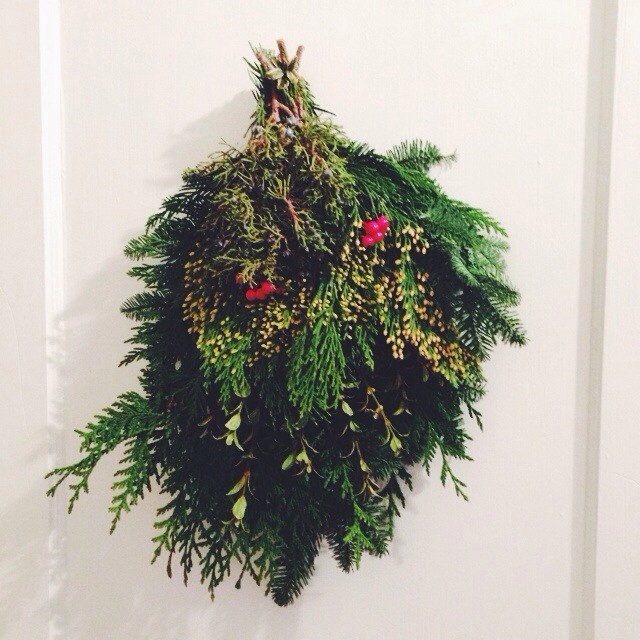 For the last few years, I've happily volunteered to take on the role of Thanksgiving host. Admittedly, this started when Aaron and I were living in San Francisco and hosting meant the two of us. It was driven partially out of necessity (no family in the area), but mostly out of my love for recipe research, planning, creating, and ultimately, eating. Another thing I've learned about myself is that I also really enjoy taking care of other people, and a great way to do that is through food.
Last year, I hosted a vegan Thanksgiving, and this past week I wanted to one-up myself and make it not only vegan, but raw (and gluten-free) as well. I was so inspired by my meal at Pure Food and Wine in October, I immediately picked up a copy of one of Sarma's cookbooks, Raw Food Real World, when I returned to Boston. For me, that meal changed my entire perception of raw food. As I mentioned in my previous post, the fact that Pure Food and Wine is vegan and raw and creating such interesting flavors, textures, and straight-up gorgeous food, is mind-blowing.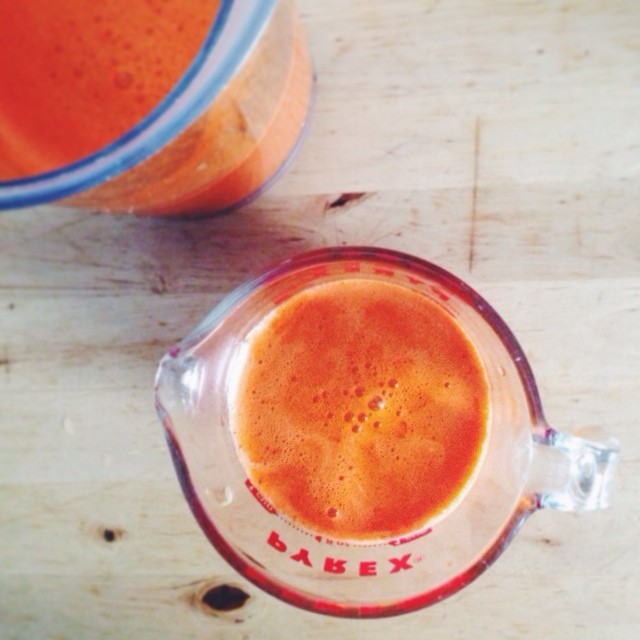 So yes, I set the bar high for myself and even had some second thoughts a few days before Thanksgiving when I was writing out my very long grocery list (think: enough carrots to make six cups of juice and what some might consider a year's supply of nuts, among many others). I was also thrown by a couple of last-minute additions to the headcount – the more the merrier unless the food requires you to dehydrate various things for 48+ hours! – but it ended up just being my immediate family in the end. That was a little bit of a relief, although in hindsight we had plenty of leftovers. One thing I've learned about raw food is that it's extremely filling thanks to the abundance of nuts, avocados, and seeds. I also think it has the benefit of not including highly processed ingredients like refined flours and sugars, and so the body is able to appropriately register being full. So full.
Enough words though. How about some photos of the food?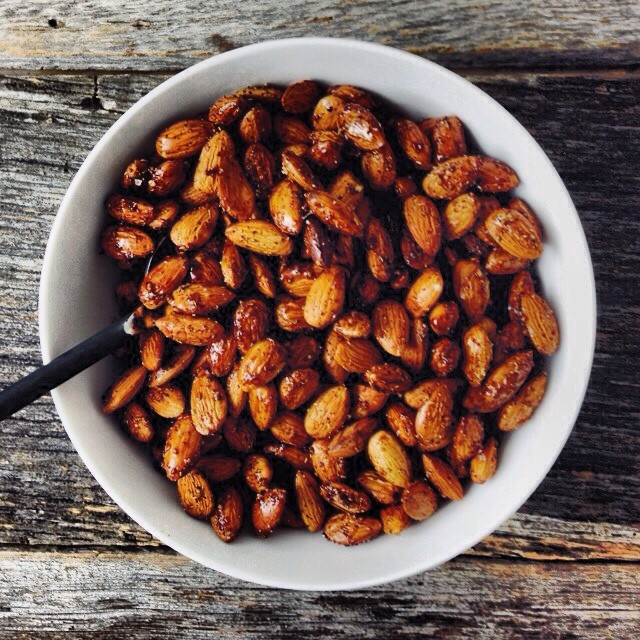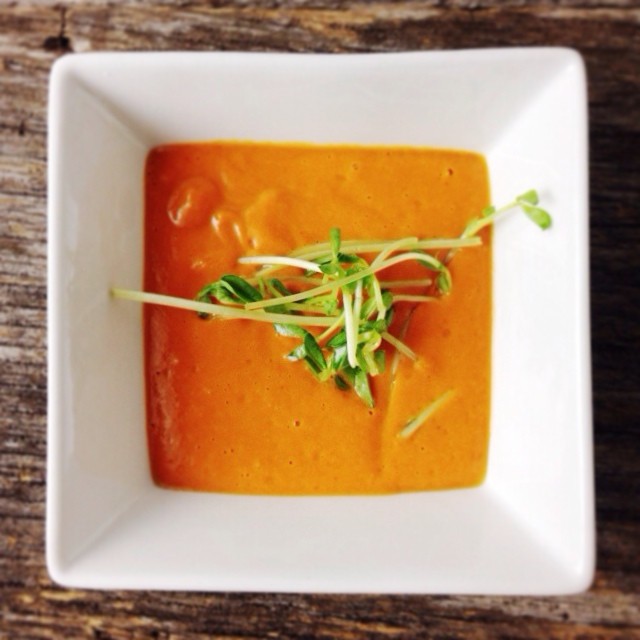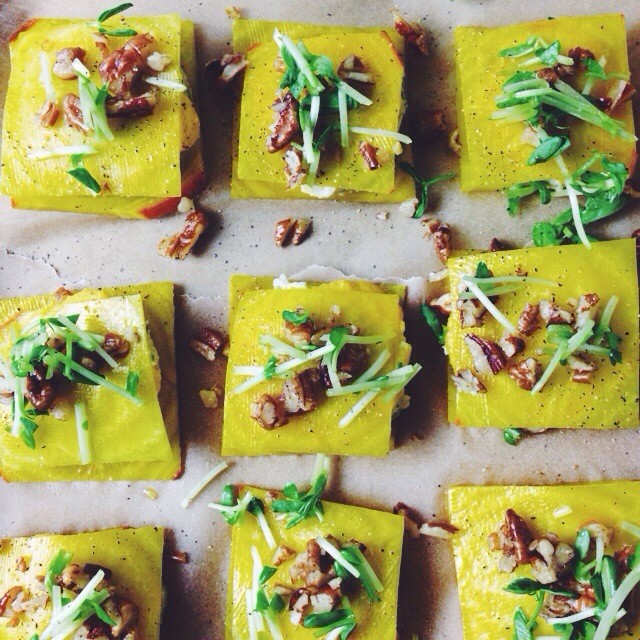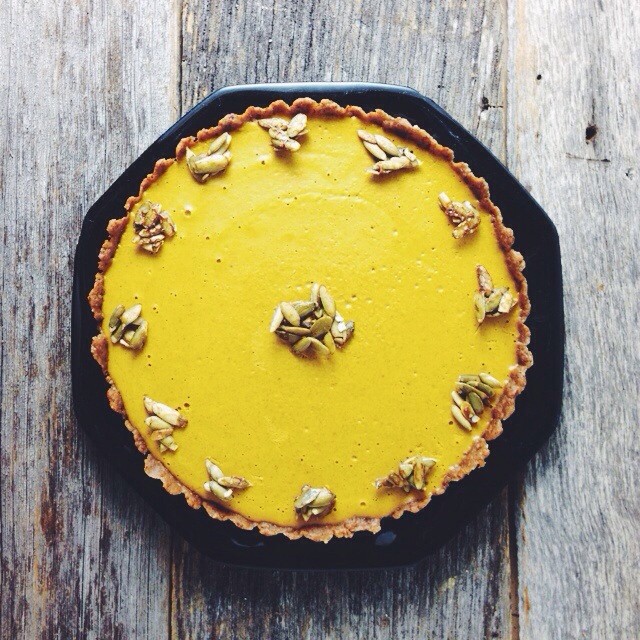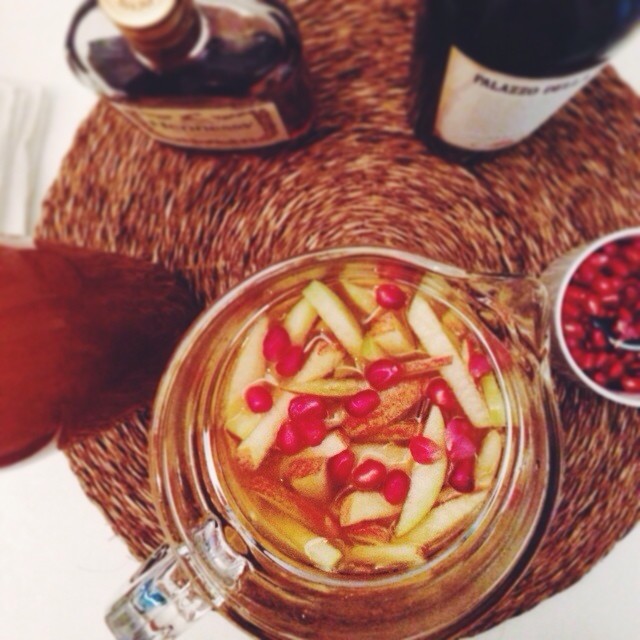 On the (raw) menu:
Spicy Chili, Lime and Fennel Almonds
Arugula Salad with pear, dried cherries, spiced pumpkin seeds, and lemon dressing
Creamy Carrot Ginger Soup with lime and fresh coconut meat
Golden Beet Ravioli with herbed cashew cheese filling, bell pepper sauce, tarragon, and pecans (the original recipe suggests red beets and pistachios in place of pecans)
Pumpkin Tart with candied pumpkin seeds (secret ingredient: carrot juice! no actual pumpkin but you'd never guess)
Apple Cider Sangria (recipe via The Kitchn)
Plus, a wonderful (cooked) Indian-spiced pot pie made by my mom and a stuffing (with homemade gluten-free bread!) made by my brother.
All-in-all, it was a phenomenal Thanksgiving. My dad joked after dinner that he was fully prepared to eat a few raw vegetables and salad and then go home and eat dinner. Fortunately, no one left hungry or lusting after a proper, more traditional Thanksgiving meal, and I think I may have changed a few perceptions of what's possible when it comes to elevated raw food. Mission accomplished.
I hope your Thanksgiving was equally delicious!
xo
Amanda