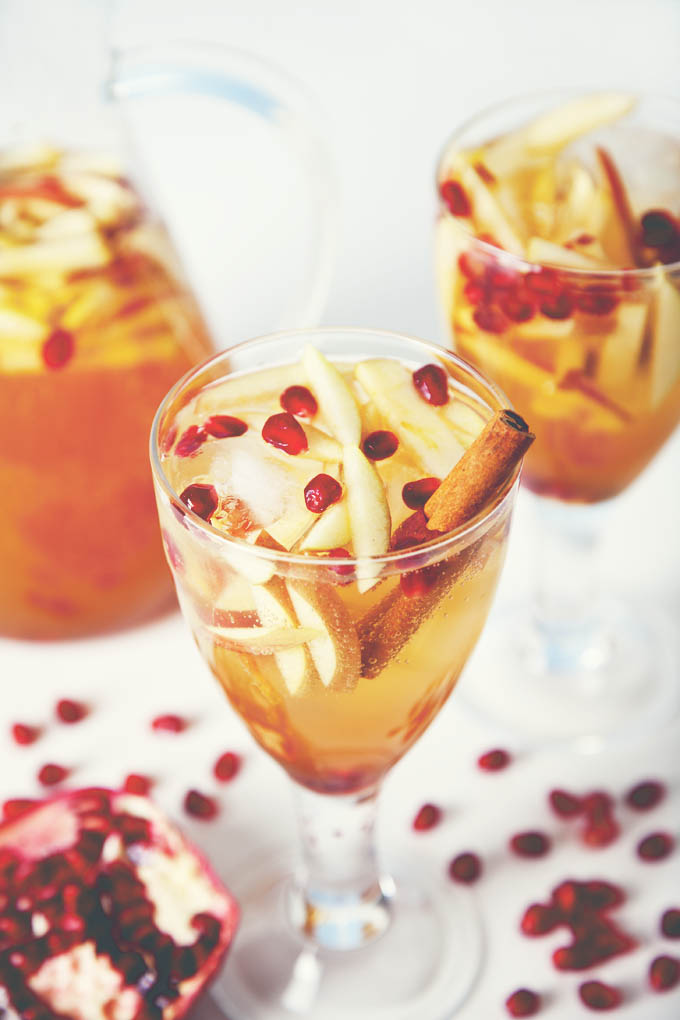 We are just one day away from ringing in the new year. How crazy is that? I feel like 2015 went by in a flash, but 2016…maybe not so much. I'm very ready to welcome in 2017 with open arms and a festive drink (or two) in hand.
Whether you're looking to get cozy on the couch with a warm mug of hot cocoa, cheers it up with some apple cider sangria, or hit the reset button with a big green smoothie, I've got you covered. And if you're like me, maybe you plan to do all three in that order.
However you're celebrating, let's cheers to 2017!
xo Amanda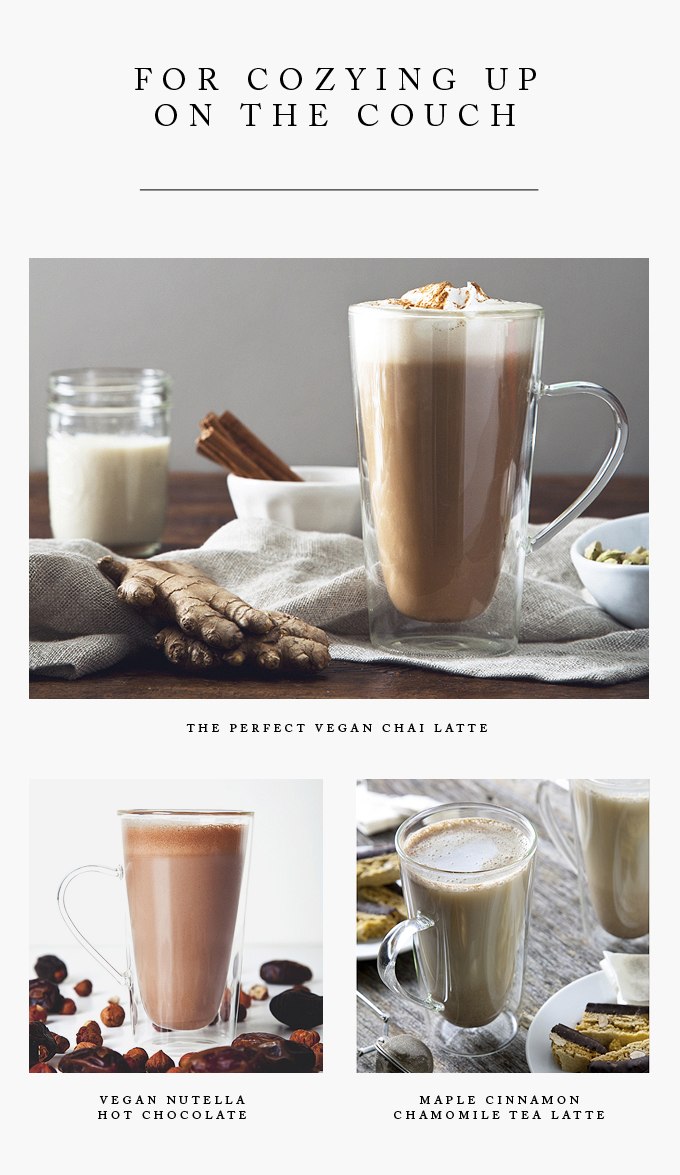 Perfect Chai Latte
Vegan Nutella Hot Chocolate / Maple Cinnamon Chamomile Tea Latte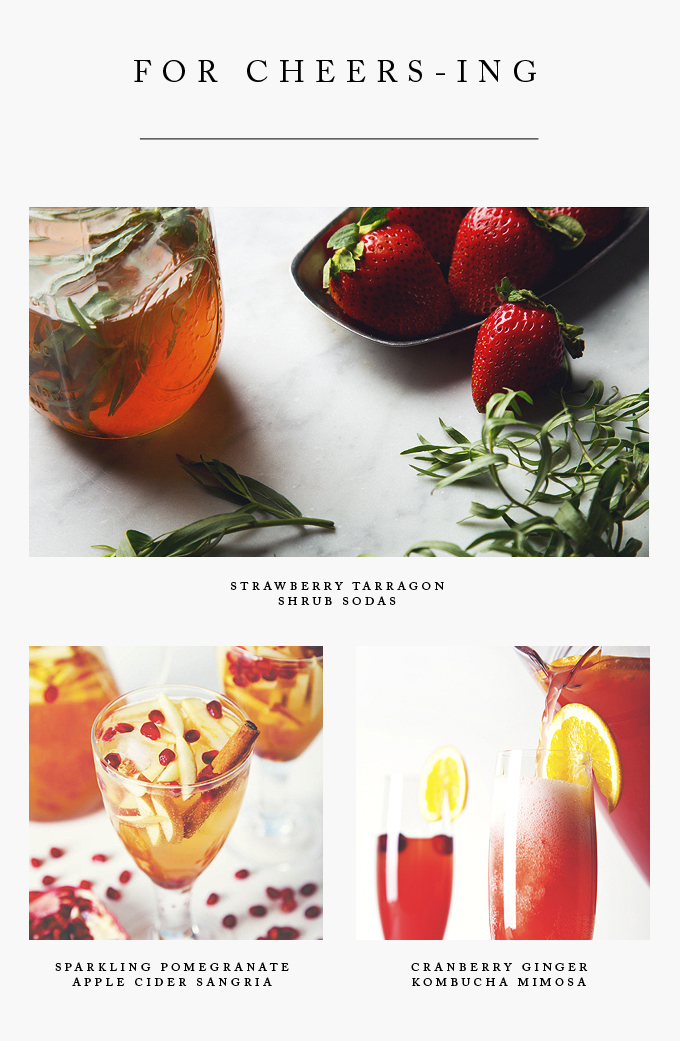 Strawberry Tarragon Shrub Soda
Sparkling Pomegranate Apple Cider Sangria / Cranberry Ginger Kombucha Mimosa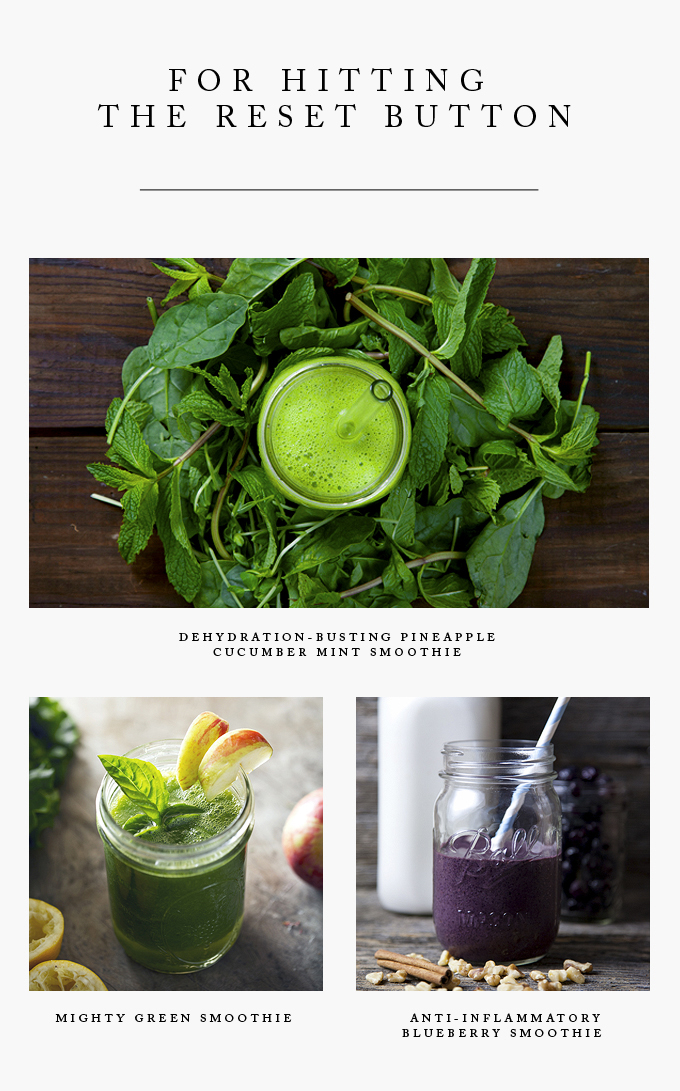 Dehydration-Busting Pineapple Cucumber Mint Smoothie
Mighty Green Smoothie / Anti-Inflammatory Blueberry Smoothie
P.S. You can find more drink recipes here!
---