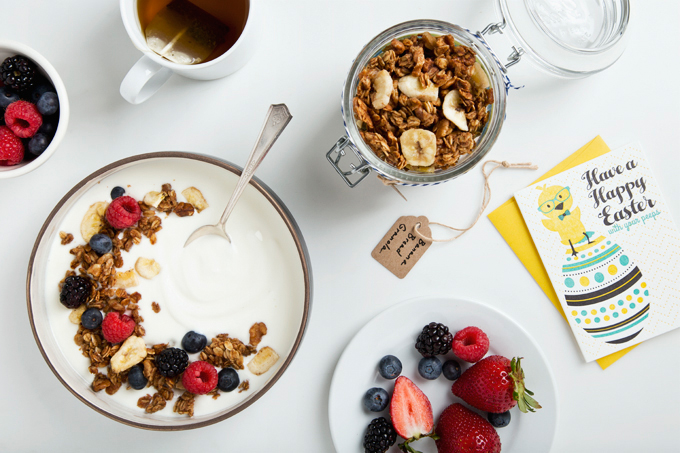 Thank you to American Greetings for sponsoring this post!
Do you have any plans for Easter this year? I know most families do an Easter dinner or brunch (or both!), and our family usually falls into the brunch category, which is not surprising given that Aaron basically lives for breakfast-y foods.
Like most holidays, ours will likely be low-key, with brunch spent at Aaron's parent's house and then dinner with my parents and brother. Since there aren't any little kids in the family, we skip the whole Easter egg hunt and baskets overflowing with jelly beans and chocolate. Instead, I like to celebrate with gifts of the homemade variety. Something simple but still thoughtful, and always with a cute, handwritten card.
This year I decided to take everyone's favorite banana bread and translate those flavors into a quintessentially clumpy vegan banana bread granola, that also happens to be gluten-free! It's a lot lower in oil and sugar than store-bought granolas and made entirely from whole foods—ripe banana, maple syrup, rolled oats, walnuts, flaxseed, cinnamon, and banana chips for extra crunch.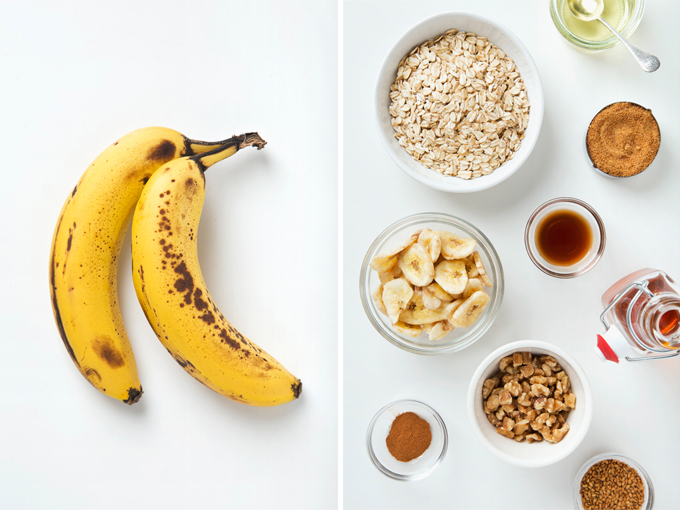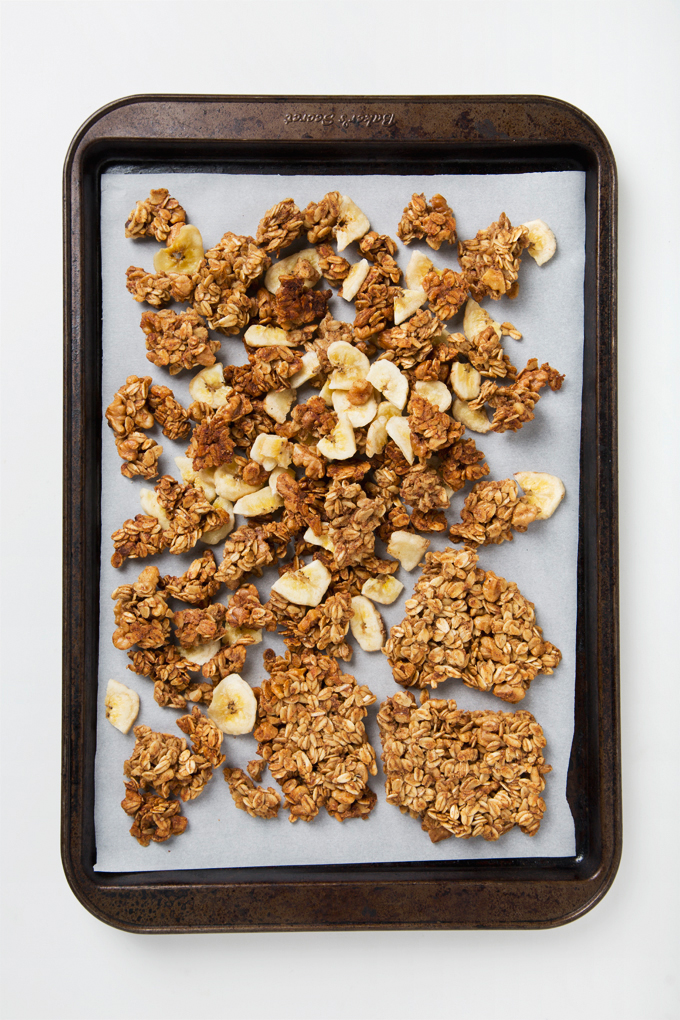 To make the granola feel extra special, I picked up a few things at Target: some sealable jars, ribbon, gift tags, and then I spent way too much time reading through the entire Easter card section to find the perfect cards (this one is Papyrus for anyone planning to do a little gift card shopping at Target).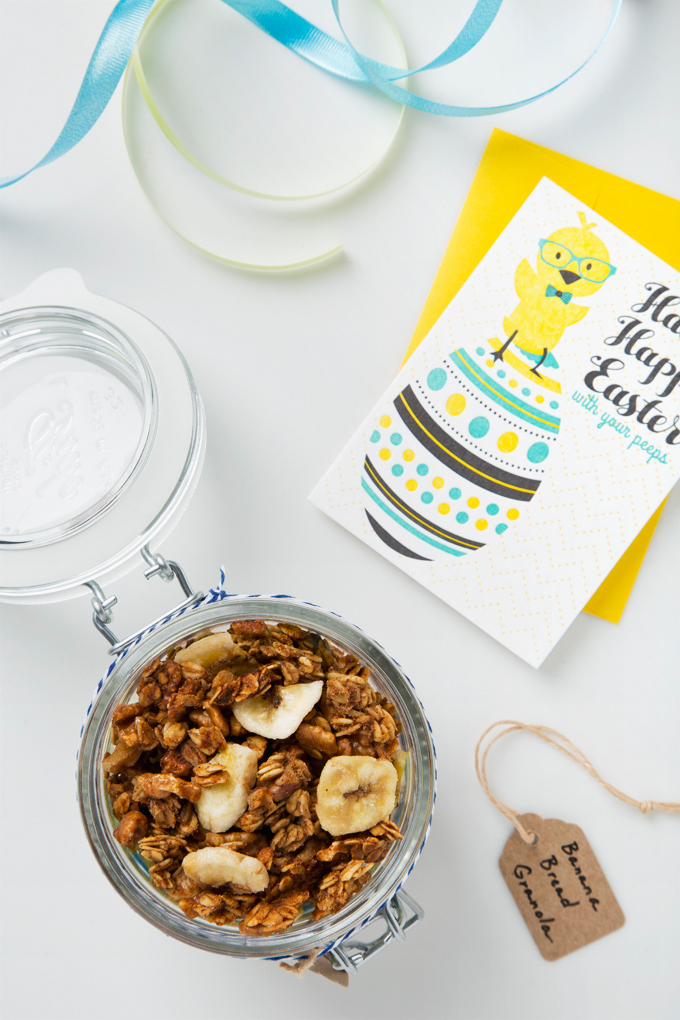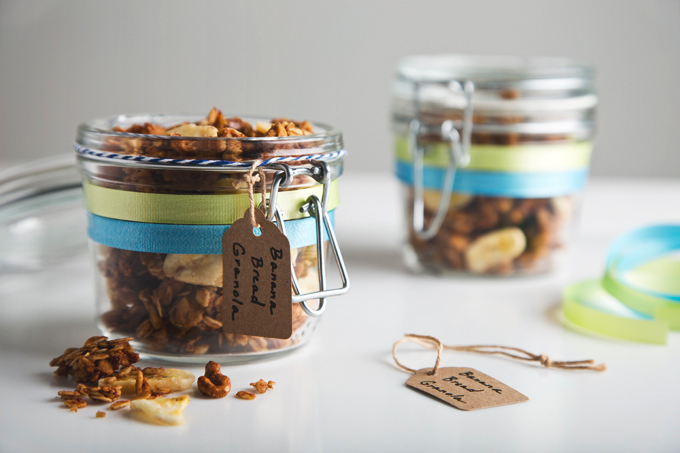 If your family does the whole Easter gift thing, this banana bread granola is great because it's quick to make and you can easily customize it for your giftees. Skip the walnuts, add raisins, or mix in chocolate chips after it bakes…I've yet to meet someone who doesn't like granola, especially when it's homemade.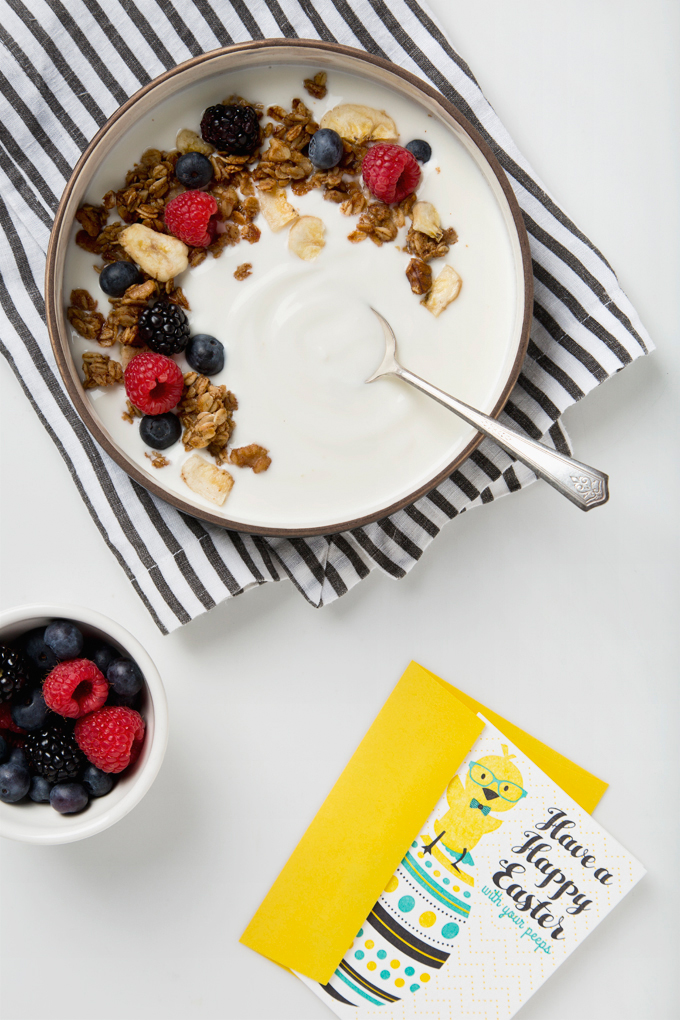 ---
Thank you to American Greetings for sponsoring this post! From now until April 15th, 2017, download and use Target's Cartwheel to save on all greetings cards at Target!