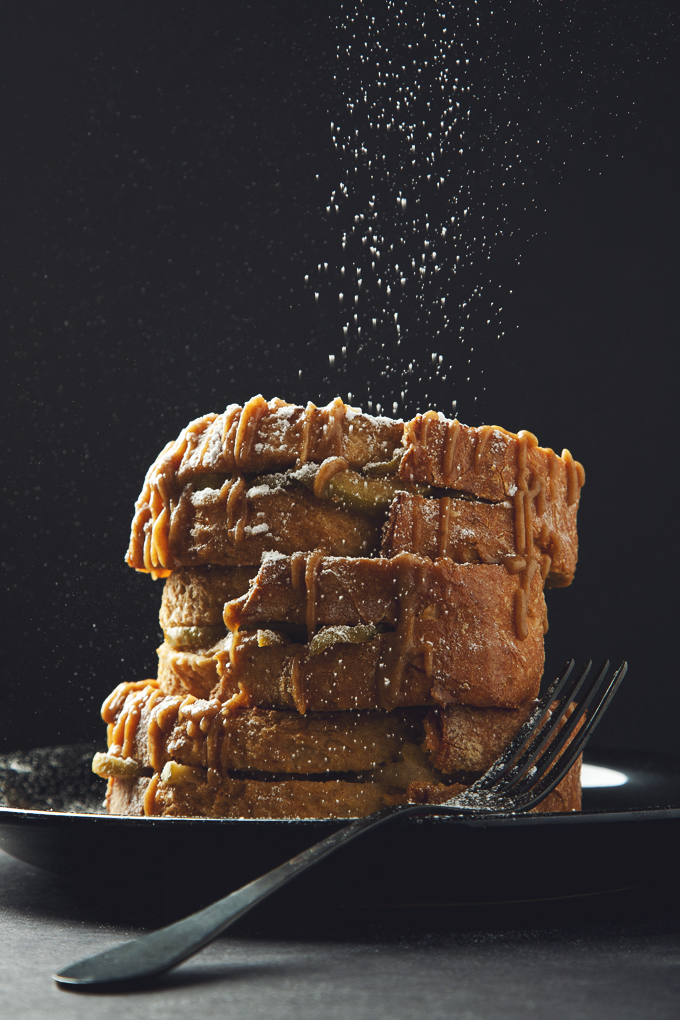 Oh how I wish I could take credit for this recipe, but it's all thanks to Kristy Turner's debut cookbook, But I Could Never Go Vegan! Each chapter in this beautiful book is a rebuttal to the common excuses of why someone might think they couldn't give up their favorite foods—cheese, burgers, and cookies, among others. The overall vibe is definitely comforting and familiar, and I'd say if this French toast recipe is any indication, omnivores will be hard-pressed not to fall in love with these vegan meals.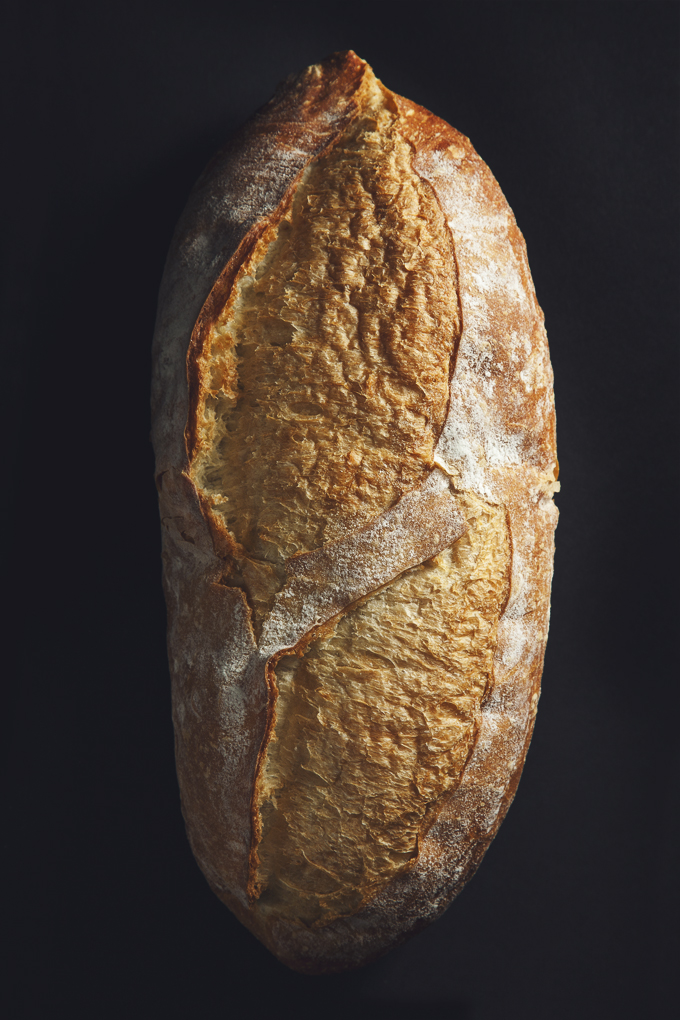 Aaron has been asking me to make him French toast for-ev-er. It's his go-to every time I ask him what he wants for breakfast (or lunch or dinner). Over the years, I've learned that there are a couple of really key things that separate sad vegan French toast and awesome vegan French toast:
The bread. If the bread tastes meh and cardboard-y on its own, the French toast is going to taste meh and cardboard-y too. We stopped by our favorite bakery and picked up a loaf of their French bread. Even in the middle of the day, there was a line down the street—this place is that good.
The pan. You absolutely must use a non-stick pan (and steer clear of teflon/chemically non-stick pans, please!). I purchased this one last year as an "investment piece" (side note: Aaron hates when I call things "investment pieces" to justify the price) and it's held up really well after daily use. If you only own one pan, you might consider this one. And it appears to be on sale. Doh!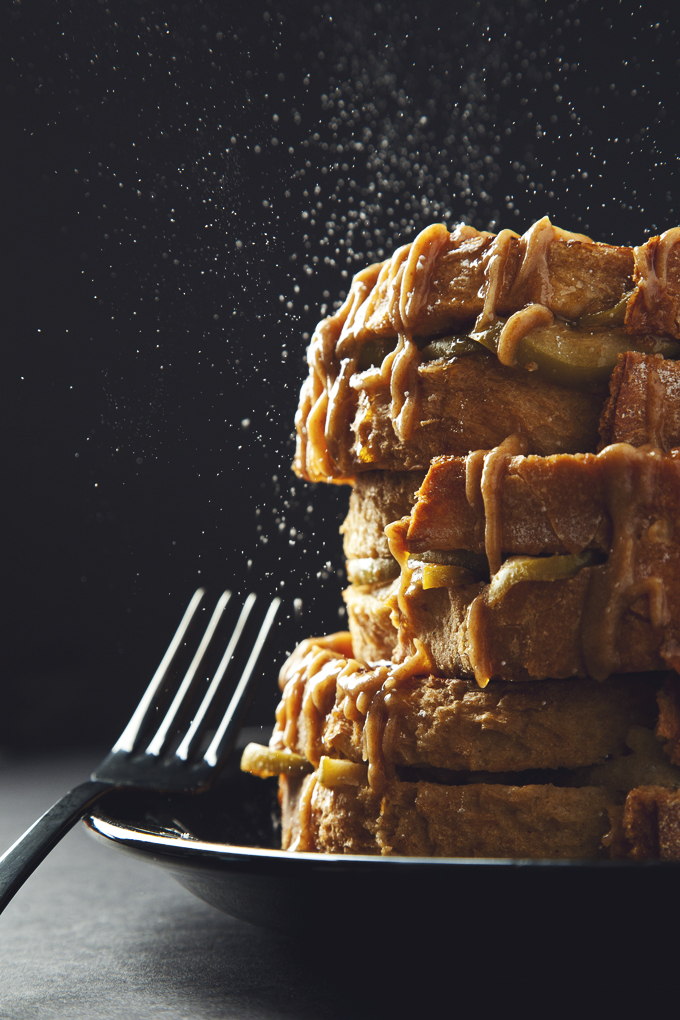 A few things take this particular recipe over the top (apparently I'm in list-making mode):
A layer of vegan cream cheese before you stuff the bread with apple goodness. It adds a really nice richness and decadence.
Chickpea flour in the batter. It has a slightly egg-y flavor when cooked which makes for a truly authentic tasting French toast.
Green apples coated in lemon juice. The tartness balances out the sweet coconut sugar, maple syrup, and caramel sauce perfectly.
The caramel date sauce. Oh my! But you already knew medjool dates were magical.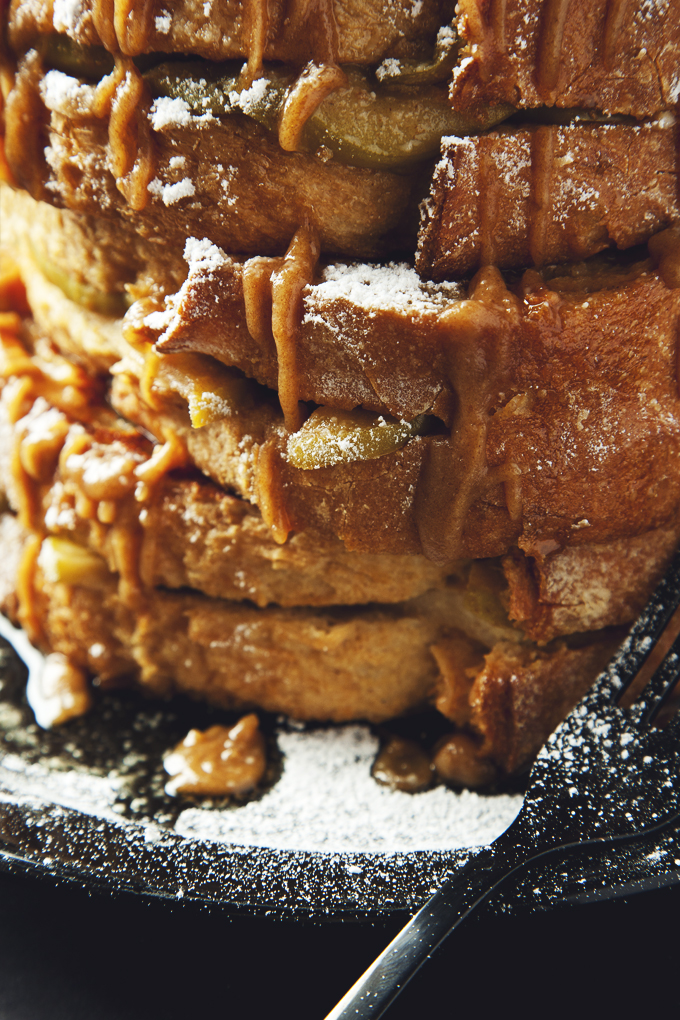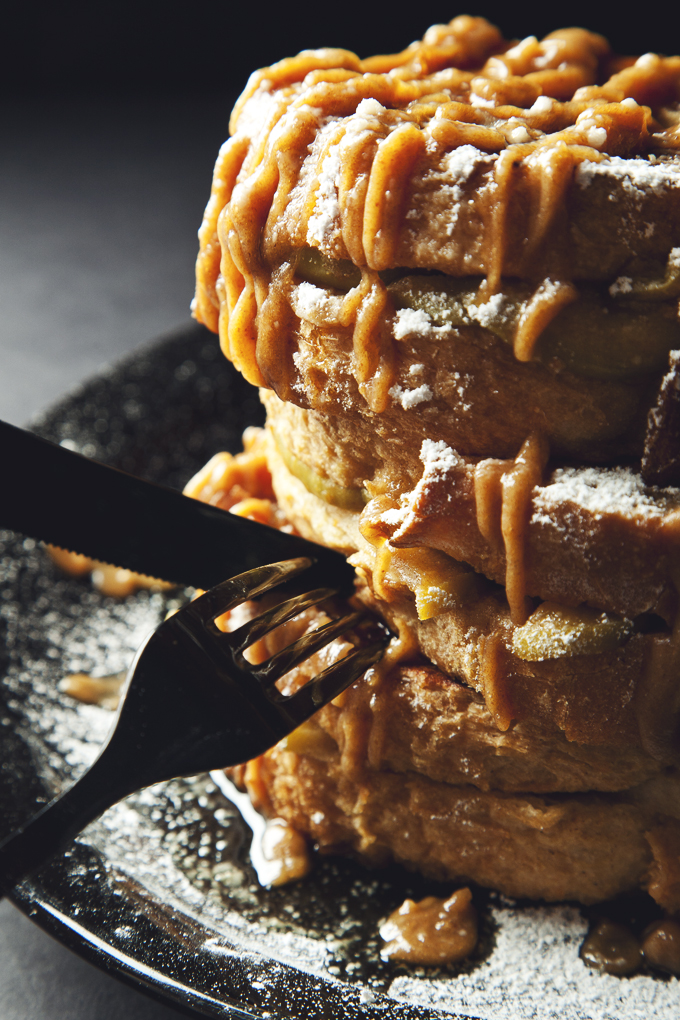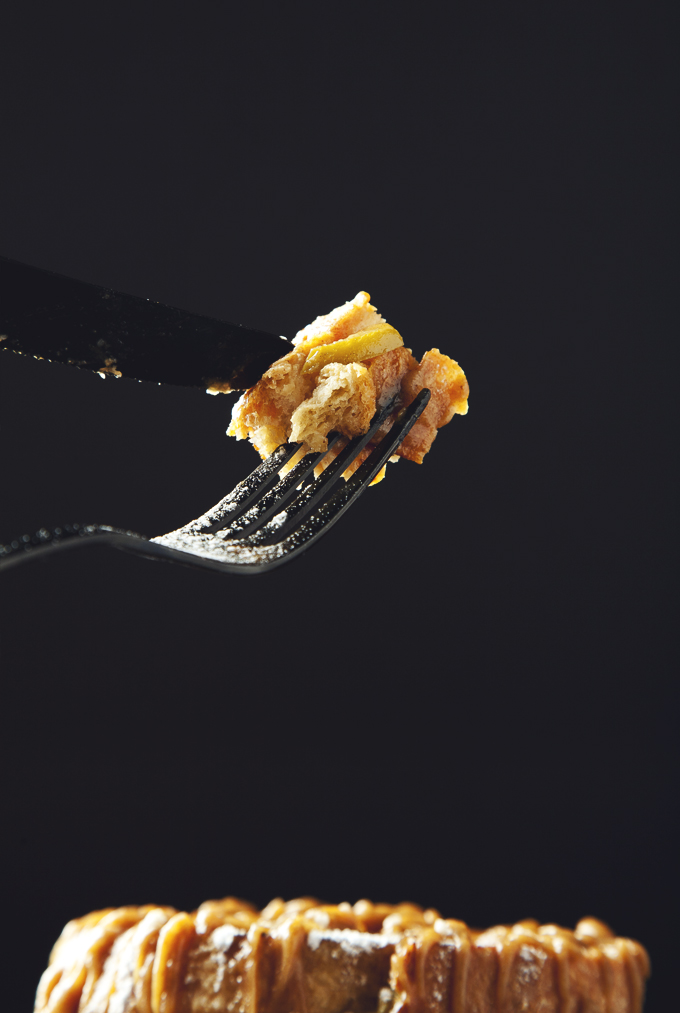 I'm thinking the timing of this post is kind of perfect considering it's Friday and all. Hint, hint. Fancy weekend brunch, anyone? Or maybe breakfast for dinner? That's what we did!