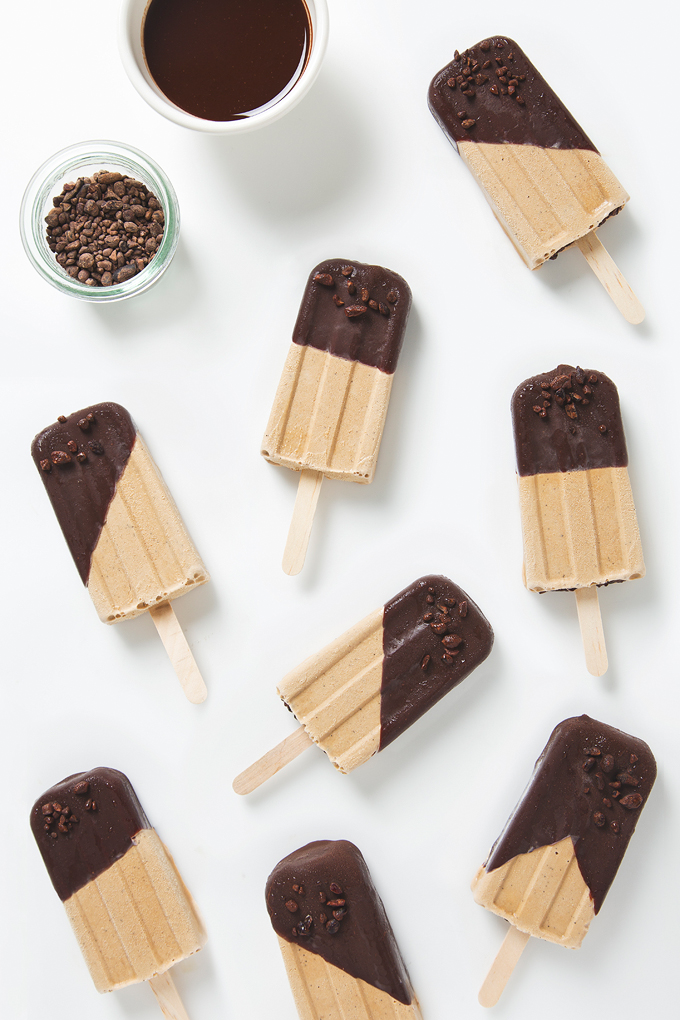 Can I tell you something that's kind of embarrassing? …and will you promise not to judge me?
I took my popsicle mold on our road trip because I just couldn't imagine parting with it for the better part of a year. Never mind the fact that most places we stayed at only had mini fridges whose tiny freezers were so coated with ice I could barely cram a bag of frozen berries in them for smoothies (because obviously I brought our blender too). And the places where we did have a full-size freezer, we usually didn't have air conditioning, which meant that every time I tried to share a popsicle recipe they quickly turned into puddles. Aaron, who was tasked with photographing them, finally put his foot down and told me very firmly, "No more popsicle recipes, Amanda. You have to let it go."
Fast forward twelve months and we're back at our house with our full-size freezer, my beloved popsicle mold, and I'm finally bringing you a popsicle recipe! (for the record, Aaron is now threatening a framed "don't even ask me to photograph your popsicles" poster because admittedly, popsicles might be the worst when it comes to taking a good photo) Let me tell you though—this is one popsicle recipe that was worth the extra effort/marital strain.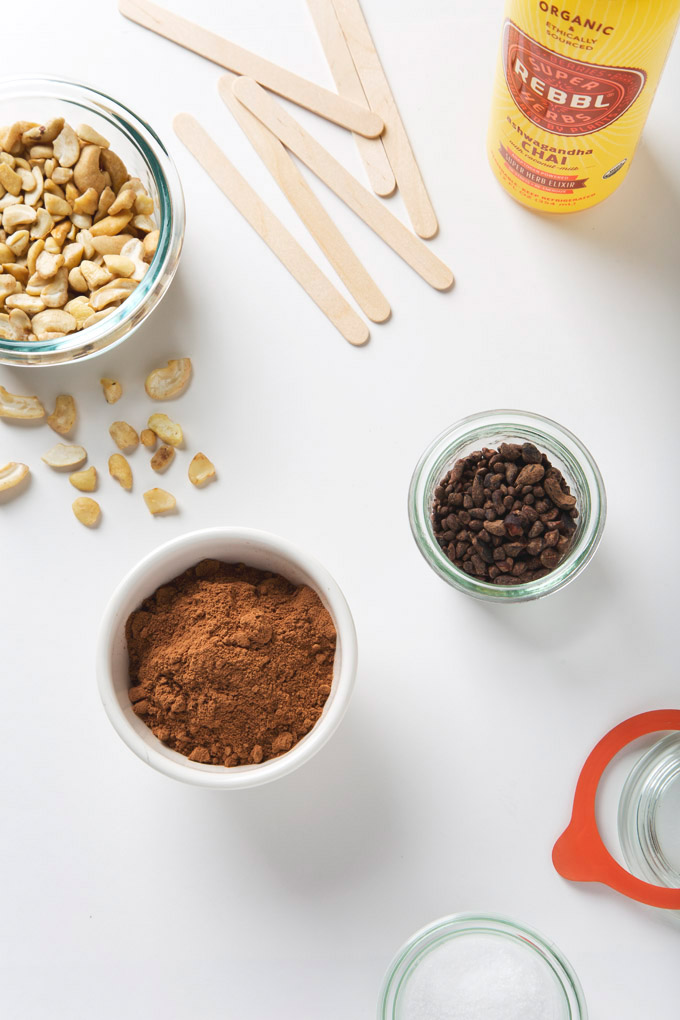 We've recently become obsessed with the Elixirs from REBBL (Roots Extracts Berries Bark Leaves). Have you tried their drinks yet?? They are so good. Everything from their flavors (Maca Cold-Brew! Reishi Chocolate! Turmeric Golden-Milk!), to their superfood ingredients, and their commitment to sustainability. I adore what this company stands for and the organic products they create.
About a week into my now daily, 3pm REBBL Elixir ritual, it occurred to me that their coconut milk-based beverages might be amazing in popsicle form. I love being right.
Ashwagandha Chai is my current favorite flavor because when blended with soaked cashews, it makes one insanely good creamsicle (think: chai coconut milk latte in popsicle form). Also, the ashwagandha is a powerhouse adaptogen that supports stress-relief and the chai provides a nice little energy boost that's a great antidote to the inevitable mid-afternoon slump.
Once I perfected the creamsicles, I did what I always do: covered them in chocolate! Specifically, sweet cacao nib "sprinkles" and a raw chocolate magic shell that requires just four ingredients and a few seconds of stirring. It provides the most awesomely snappy chocolate crunch when you bite into the smooth chai creamsicle…total bliss.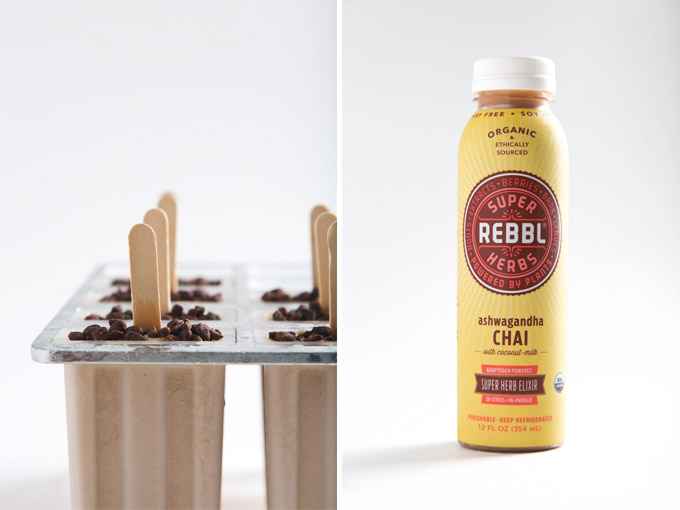 Don't feel the least bit guilty if you go back for seconds and thirds of these vegan chai creamsicles. They're made entirely from whole foods and brimming with good-for-you fats. Plus, it's so easy to whip up another batch. (I'm on my fifth!)
Thank you to REBBL for sponsoring this post! We love their Super Herb Elixirs and plant-based Proteins!