What's better than really good ice cream on a hot summer day? Chocolate ice cream has long embodied everything good and true in this world. If you were to look back at pictures of me as a little kid, the photos where I don't have melted chocolate ice cream (or frosting) all over my face would be the exception, not the rule. Normally I load up my ice cream with tons of toppings, but this ice cream…well, it can definitely hold its own. Plus, I get to refer to it as naked chocolate ice cream, which is so much more fun than plain chocolate ice cream.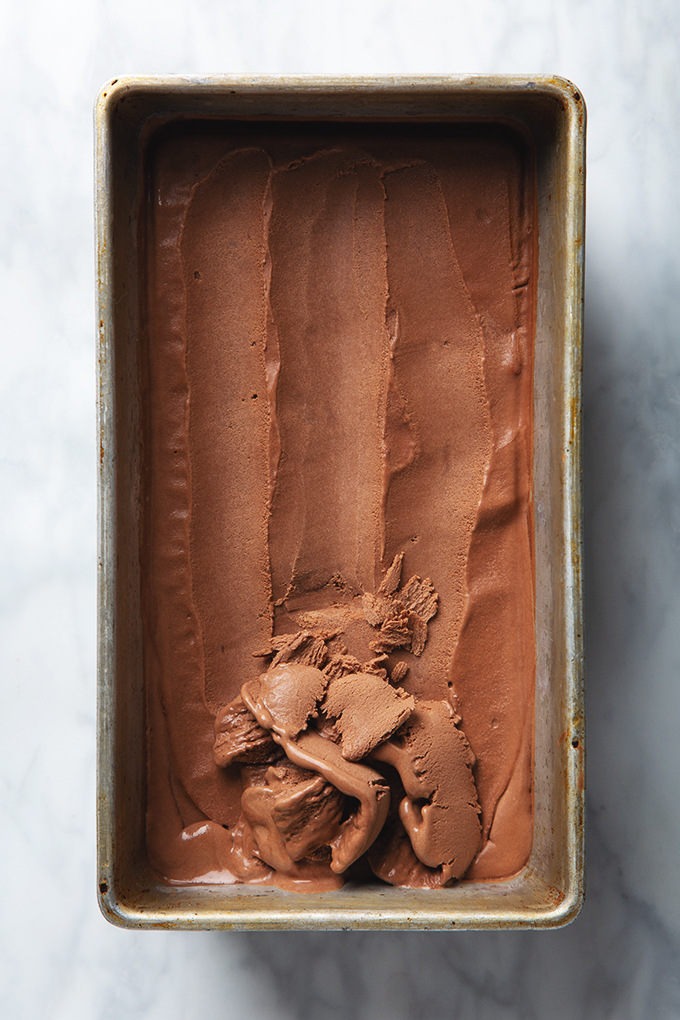 Today's recipe is ridiculously creamy, rich, and intensely chocolatey and it only requires five pantry ingredients. Of course, it's vegan too. I usually opt for the 365 brand of coconut milk when I make mine, and always full-fat because the texture is the silkiest I've found. Another trick is to add about a tablespoon or so of vodka to the mix—the alcohol helps to keep the ice cream from forming ice crystals by lowering the freezing point just a touch. You won't taste it at all in the finished ice cream, but if you'd prefer, you can skip it or sub in a different alcohol (bourbon is delicious, although the flavor will be more pronounced).
I've been making versions of this chocolate ice cream for years now, and even though I felt confident it was perfect, I decided it couldn't hurt to do a blind taste test with Aaron to be sure. When I was grocery shopping, I bought what I would consider the best chocolate ice creams, then asked him to sample each (a tough job, I know). While most ice creams rely heavily on sugar for flavor, Aaron said my homemade chocolate ice cream was "the most complex and chocolatey" and "just sweet enough." So, now we know for sure: 1) I make the best ice cream and 2) simple, real, and quality ingredients win every time.
Go make yourself some chocolate ice cream…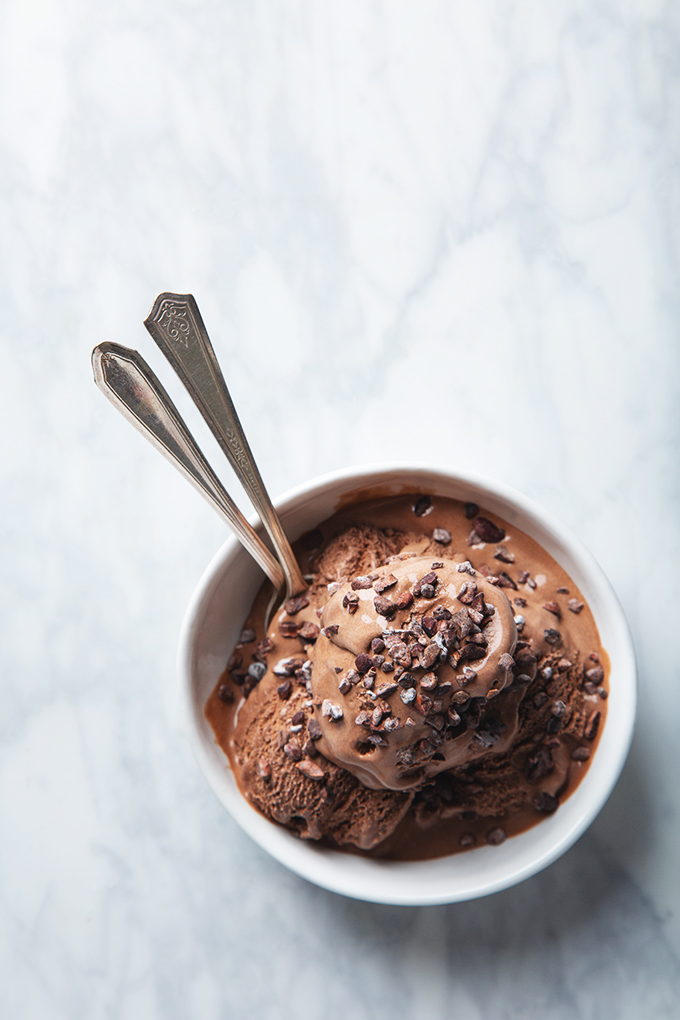 *If you can't resist the toppings, I recommend cacao nibs for texture and extra dark chocolate flavor. (You can still call it "naked" chocolate ice cream, because why not?)