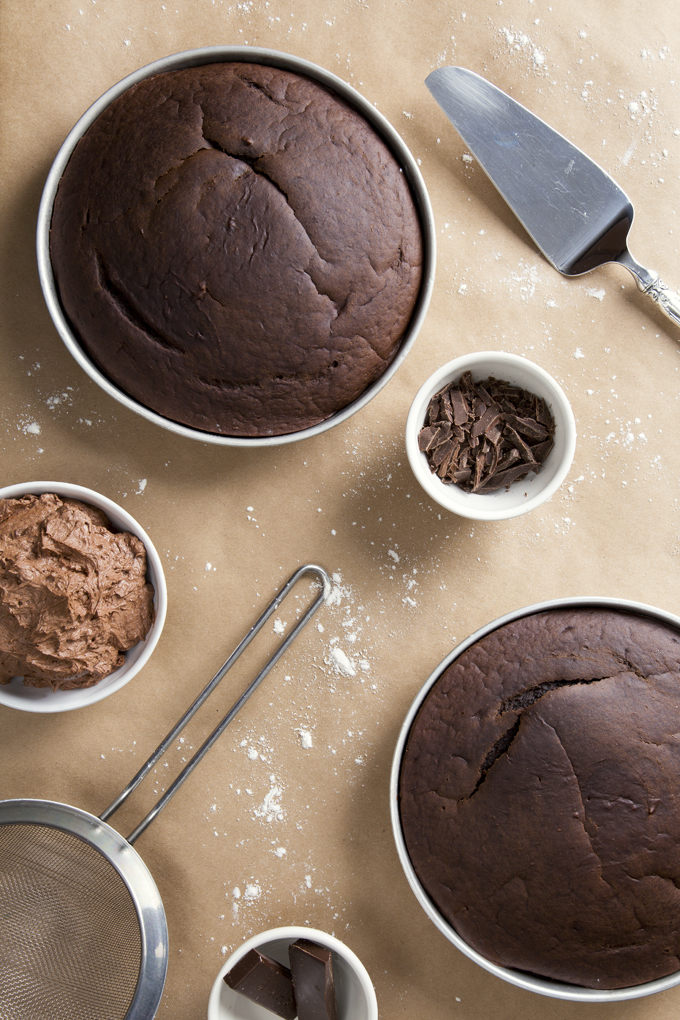 A few words before we get to this chocolate cake…
I was just about done writing this post Friday morning when Aaron noticed sudden swelling around my neck and throat. I have no idea how I didn't feel it; I must have been really in the writing zone. Long story short(er), we spent the last two days in urgent care, which sent me straight to the ER, and then finally to the hospital very, very late last night for observation and a biopsy (that never happened). A CT scan, round after round of blood work (all normal), no food or water, and eight doctors later (a rant for another post), we're exhausted but told that it's a very large thyroid cyst. We're switching hospitals because my experience was so frustrating. I will need to see an endocrinologist to get further testing to try to determine the root cause and a treatment plan as soon as possible this coming week. I came home this afternoon and downed a green juice for my immune system after all of those hospital germs, and then a giant piece of this 2-layer chocolate cake for my soul. Both seem to be helping.
All of this is to say I'm going to do my best to keep up with regular posting because it keeps me sane and I have some awesome recipes I can't wait to share, but there may be some unplanned radio silence while we get this sorted. Fingers crossed though, no more ER visits, preferably ever.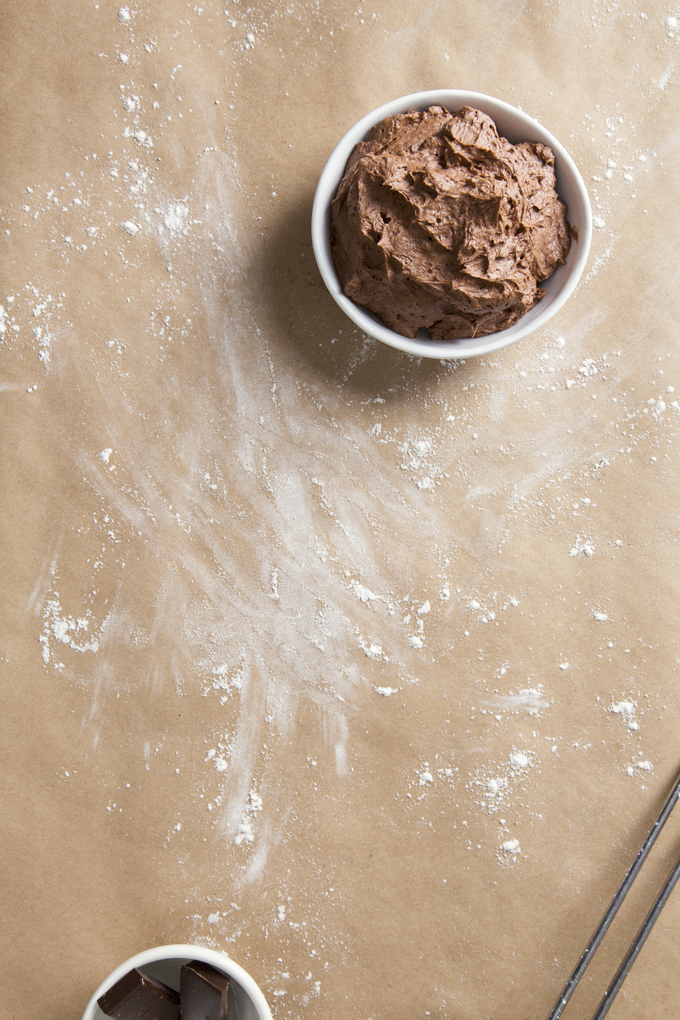 Okay, enough serious stuff. Can we talk about this vegan chocolate cake? I have had a lifelong love affair with chocolate cake and chocolate frosting. When I look back on old photos from when I was little, a few things are true:
I really liked frilly pink dresses, despite my parents trying to style me in cool unisex Nikes and overalls (overalls were cool!).
I didn't like to walk, preferring to be carried, preferably on someone's shoulders. My dad tells funny stories about carrying me this way on the NYC subways in the 80s…which were, um, rough. I would pull his hair really hard and the obnoxious teenagers would mock him, "Amaaaannndaaa! Stop pulling my hair!" Sorry, dad.
I had chocolate cake and frosting, usually with a few rainbow sprinkles, allll over my face 90% of the time. I did a pretty good job of keeping it off of the pink frilly dresses though. Toddler priorities.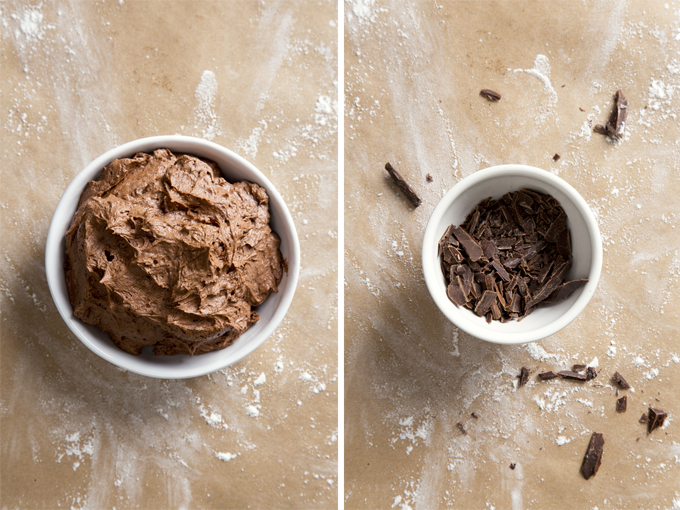 I honestly don't know how I've blogged for almost 3.5 years now and NOT shared a vegan chocolate cake recipe. I partly blame the cupcake trend for stealing the cake-y glory, and I did redeem myself slightly with a vegan vanilla cake last year and recipes for vanilla and chocolate vegan buttercream frostings.
This vegan chocolate cake though—this makes (almost) everything right. If you know someone who doubts even for a second that vegan desserts are just as good better than traditional baked goods, make them this simple chocolate cake. It's this perfect balance of fudgy dark chocolate, but with a light crumb and a classic frosting that's sweet but not cloyingly so.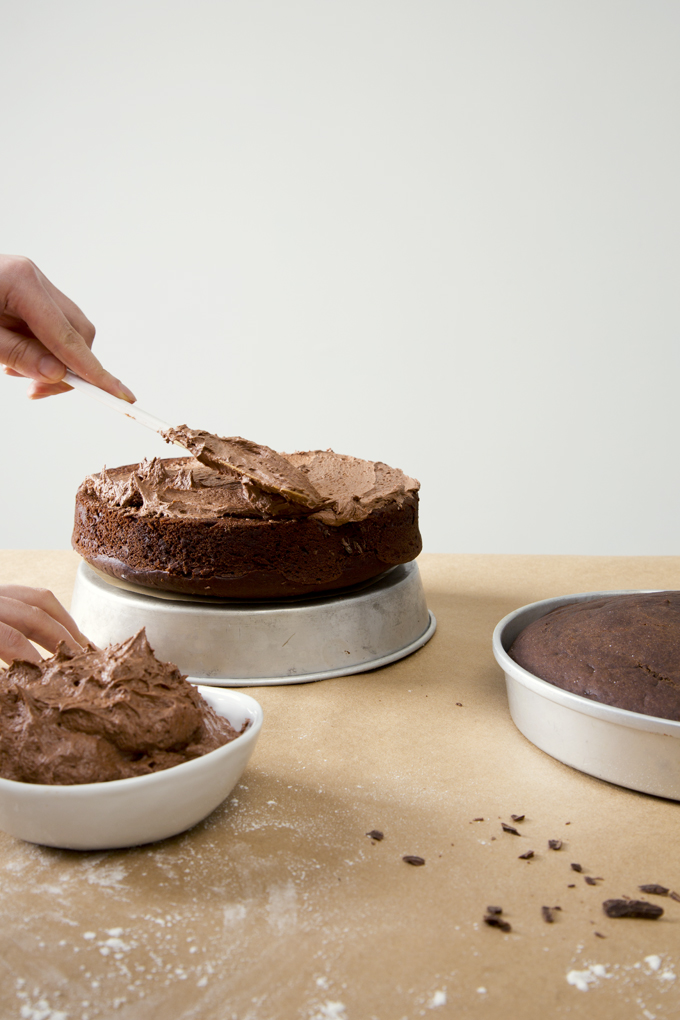 I've lightened up the cake just a little, using non-dairy yogurt and applesauce in place of lots of oil, and even the oil is healthier than most cakes since it's unrefined coconut instead of canola (with lower glycemic coconut sugar too). I just love the texture this combination of yogurt + applesauce + coconut oil produces. It somehow makes the cake more rich, which means a small slice will totally hit the spot.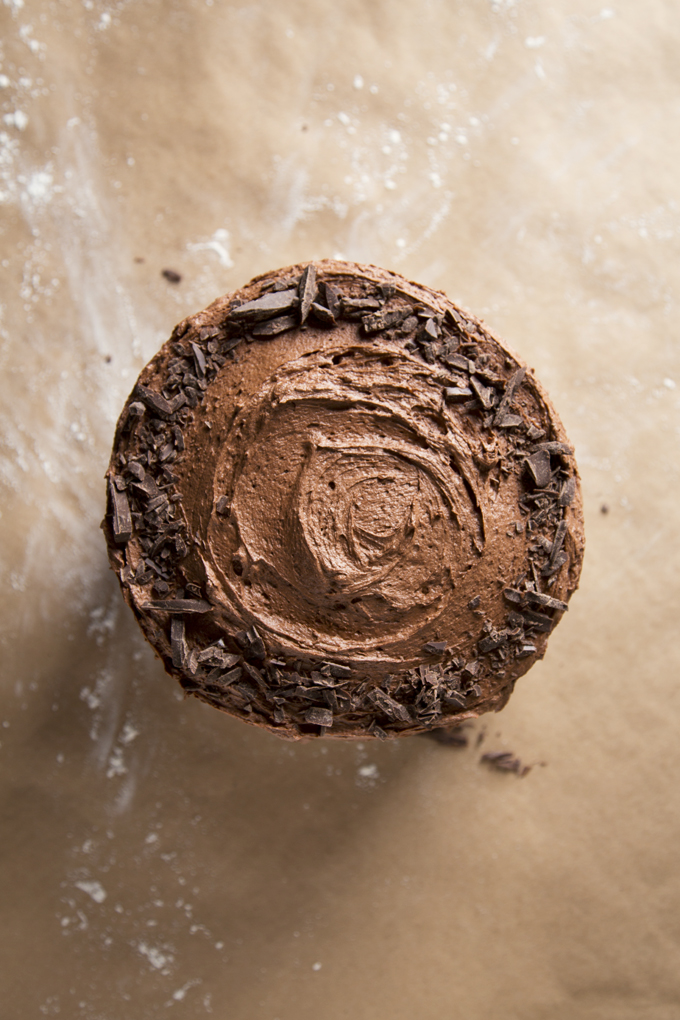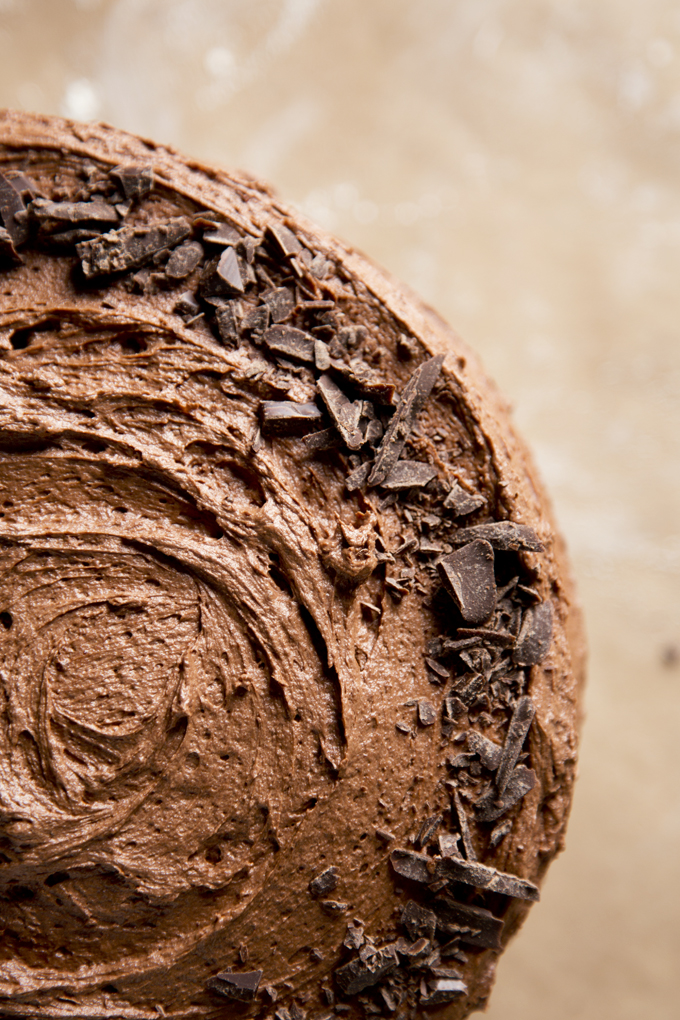 I'll admit, I was tempted to break out the rainbow sprinkles to re-create the vegan chocolate cake of my childhood; however, I went all grown up with some shaved extra dark chocolate instead.
Chocolate, chocolate, chocolate.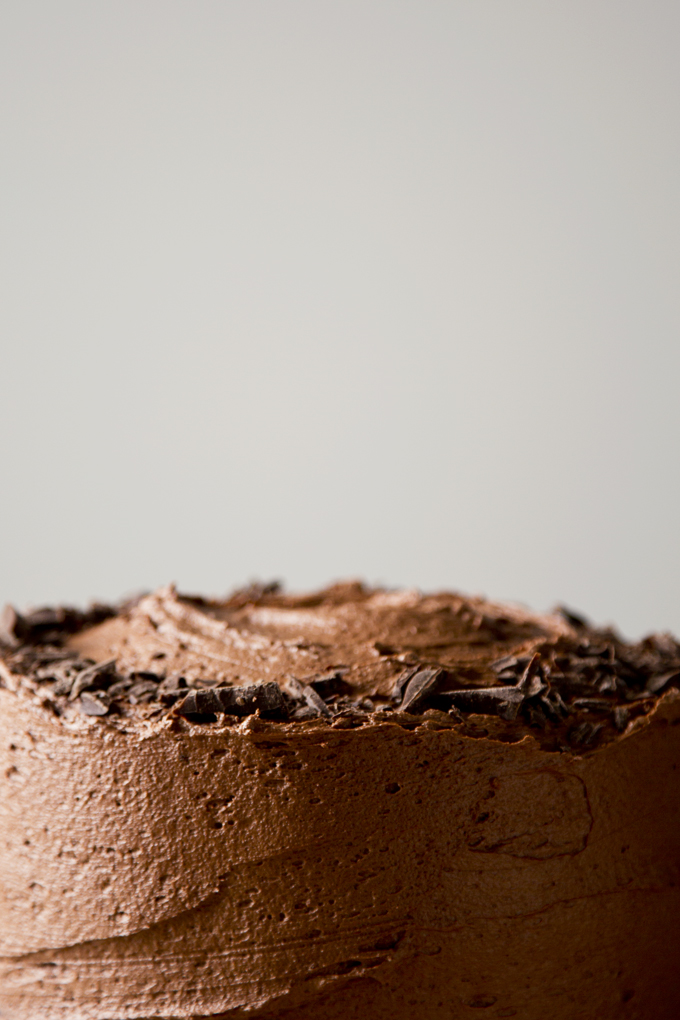 Your chocolate cravings are no match for this easy 2-layer vegan chocolate cake. All you need is 1 bowl, 10 ingredients, and a super simple vegan chocolate buttercream. You will probably get chocolate on your face, which is a-okay because that's part of the fun!