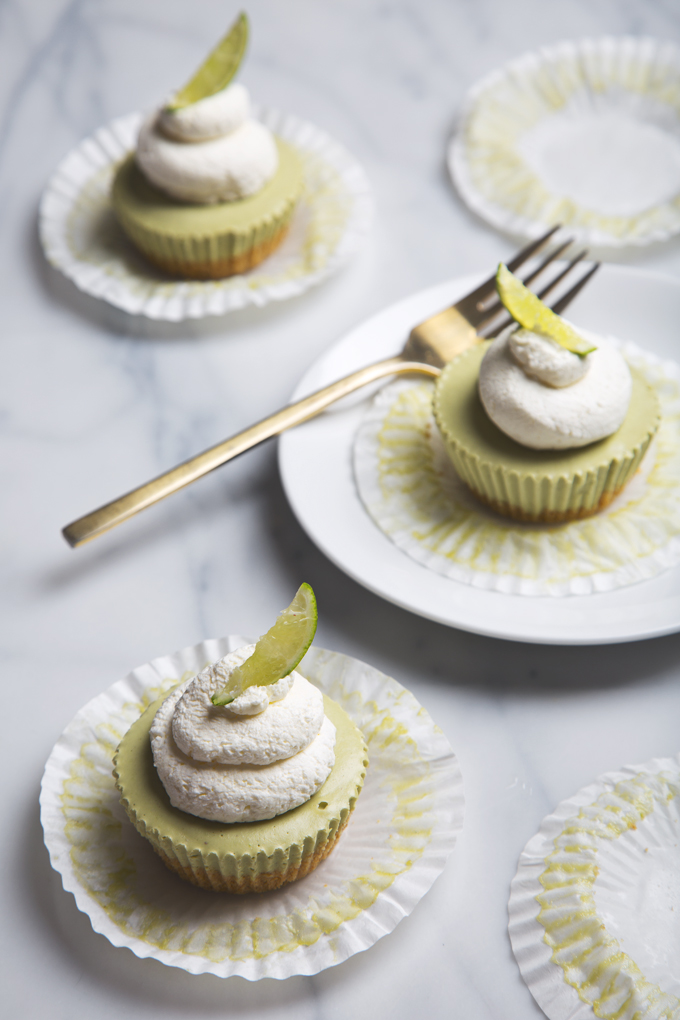 Do you ever make a recipe and think to yourself, "Wow, that was really rewarding…"? It sounds silly, but sometimes being in the kitchen is almost meditative for me. Kneading dough, piping cake frosting, and apparently pouring mini cheesecakes into cupcake tins all do it for me. It feels good. And that feeling is made even better when the end result tastes extra amazing too.
I had been wanting to make a vegan key lime cheesecake for a really long time, ever since I first made peanut butter cup chocolate cheesecake a couple of years ago. That simple recipe inspired red velvet cheesecake, followed by s'mores cheesecake, and then white chocolate raspberry cheesecake—all no-bake and in cute mini form. They're all such easy recipes and always big crowd-pleasers, particularly with non-vegans. Whenever I'm brainstorming new dessert recipes, I have to fight the urge to just endlessly riff on cheesecake recipes.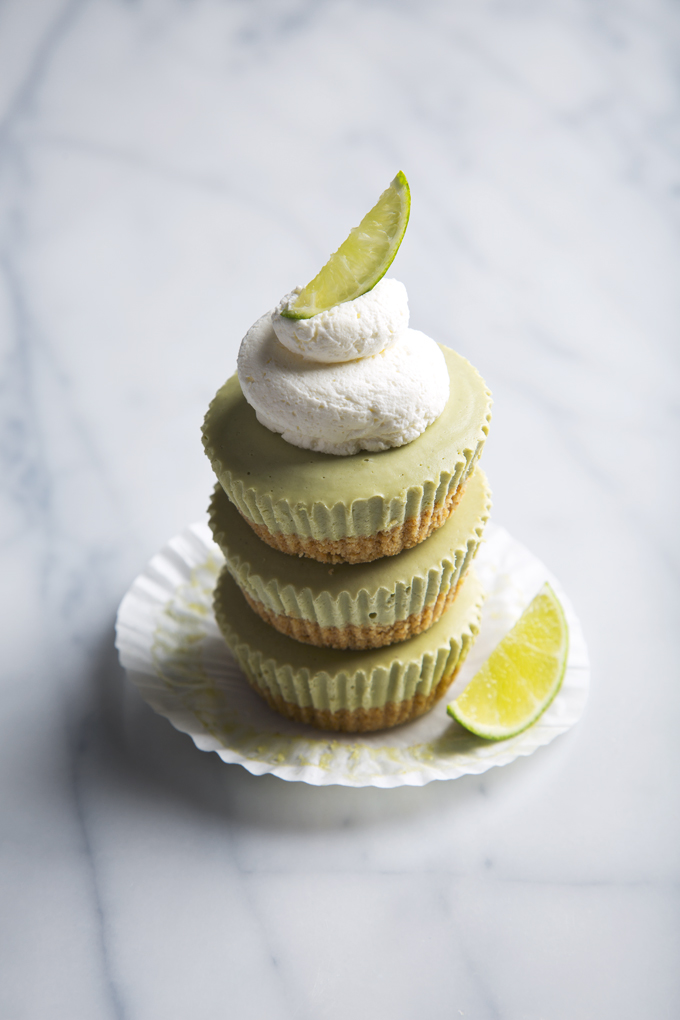 After making these key lime cheesecakes, I learned something new about Aaron that somehow never came up in the many years we've known each other: he hates key lime pie. Or so he says. Aaron loves cheesecake, and pie, and lime, but not key lime pie. I was initially bummed (but not too bummed) because that left 12 mini cheesecakes sitting in our freezer, and I was going to have to be responsible for eating all of them. So I pulled the wife card and said, "You might not like other people's key lime pie, but you haven't tried my version yet." And then I basically forced him to take a bite (it's a tough life for Aaron) and not to toot my own horn, but…I was right! Maybe Aaron doesn't actually hate key lime pie anymore, or maybe this no-bake key lime cheesecake is just so epically delicious, it will convert even the most stubborn of key lime haters.