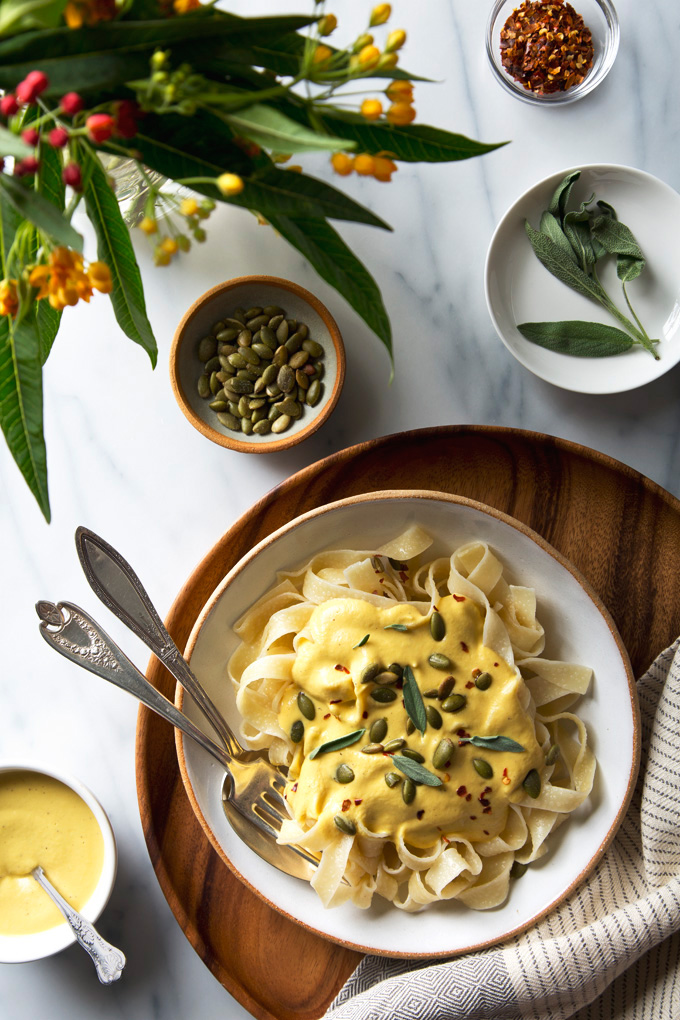 Aaron has declared this vegan pumpkin pasta recipe one of his favorite meals ever. That's some high praise considering I've been feeding him my latest recipe creations every week for the last six years! I had a feeling this carb-y dish would be a winner with its extra rich and creamy pumpkin sauce, but I think the thick pappardelle noodles are what helped to seal the deal. I splurged on "fancy" handmade pasta at the grocery store (I usually buy regular penne) and while I've always been a capellini girl, I may have crossed over to Team Pappardelle. They are just so perfectly chewy!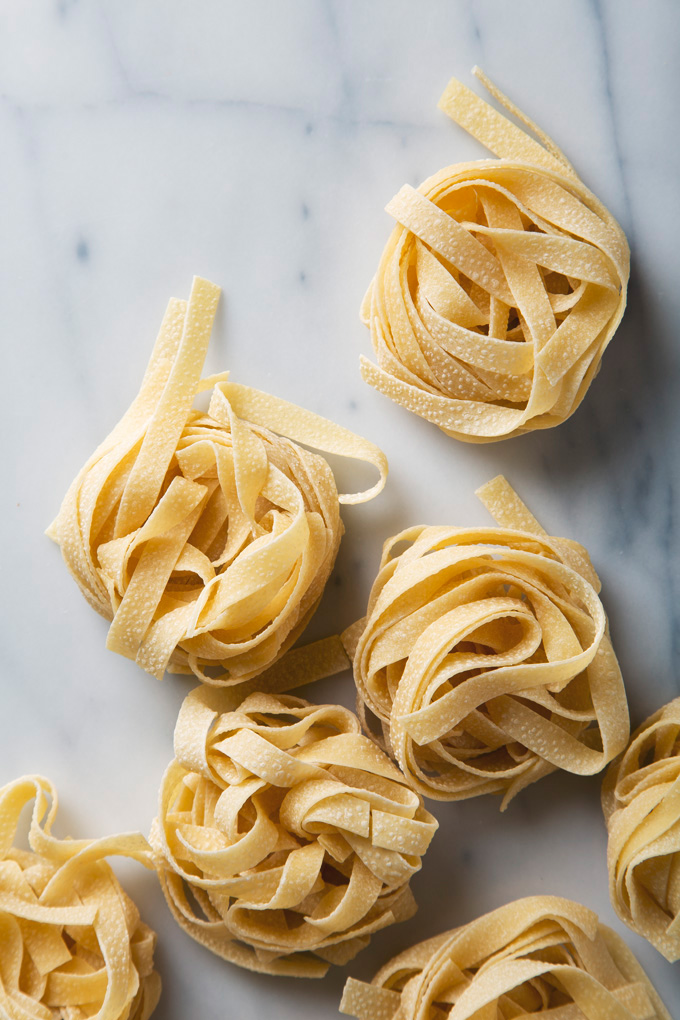 There are definite mac n' cheese vibes happening with the pasta, which isn't surprising considering it was inspired by my butternut squash mac n' cheese from a few years back. I have to say, though—I like this pumpkin pasta better! It's only 9 basic ingredients, with the star being a cute little roasted sugar pie pumpkin. I haven't tried using canned pumpkin here, but other types of squash like butternut or kabocha will likely work equally well.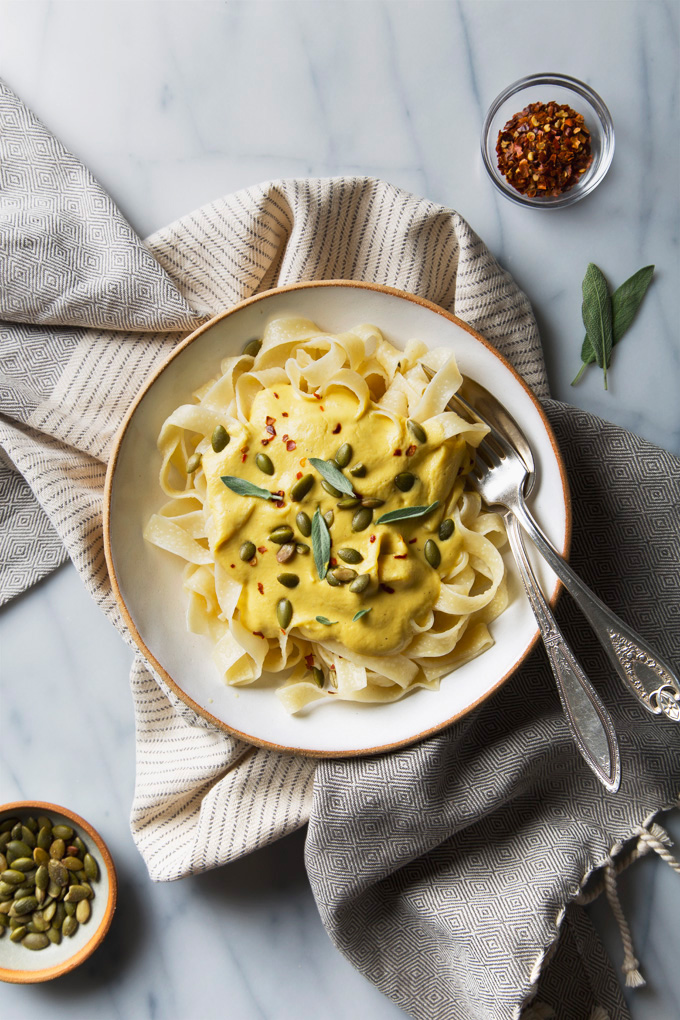 In addition to the fresh pumpkin, the sauce is also made from roasted garlic and onion, soaked cashews, vegetable broth, nutritional yeast, white miso, and a little extra virgin olive oil. You can go light on the oil because the cashews and pumpkin naturally get super smooth and creamy when you blend them. And because I know some people will ask: don't skip the white miso! I find that the combination of nutritional yeast and white miso is the key to getting that crave-worthy cheesy flavor with some umami-rich depth.