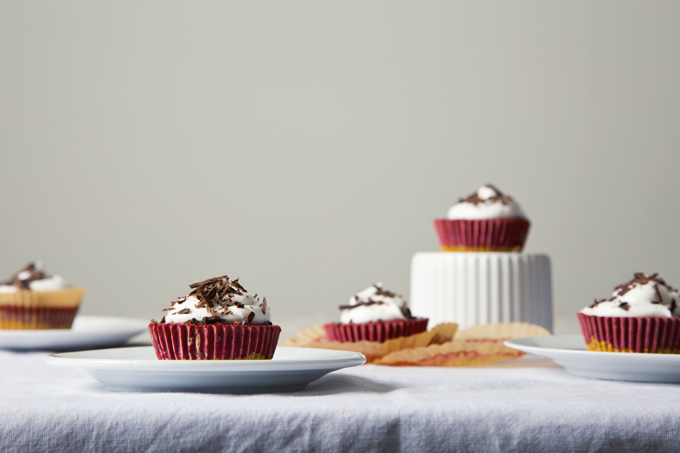 As you may have noticed, we did a little spring cleaning over the weekend. The ads I could take down (without breaking contracts) are down, the navigation is cleaned up, the font is a bit more refined—basically, we wanted to minimize distractions from the recipe posts and photography, and hopefully we got closer to that goal. I feel like I can take deep, full breaths again in this space.
This week has been all about new recipe development mixed with intense airbnb searching for the first leg of our road trip. I'll do a post soon to give you a sense for what's on our itinerary, but the first few stops look something like this:
Boston, MA → Mt. Desert Island, ME (Acadia) → White Mountain National Forest, ME → Lake Placid, NY → Waterville, NY → Cleveland, OH → Chicago, IL
And then a few stops later we get to the Badlands, which Aaron and I are especially pumped about because the scenery starts to get very different from what we're used to on the east coast. The focus of the trip is to spend the bulk of our time exploring national parks, but as you can see with places like Cleveland and Chicago, we'll also be stopping briefly in cities where it makes sense in terms of breaking up the driving.  The first time we drove from Boston to San Francisco we had some ten (or more) hour driving days and it was the opposite of fun. Waterville, NY may seem a little random too and it is. We were thinking we'd stop in Syracuse, but then I saw a yurt listing (!!!) on eighty acres! Aaron is concerned that I'm going to get there and freak out over things like the "semi-private" bathroom situation (what does that mean?!), and I might, but this trip is all about expanding my horizons. Yurt is also fun to say.
So here's where we could use your help: we're traveling with Honey and Barley and listings on airbnb seem to get sparse towards the middle of the country, even sparser for places that allow dogs. We want to use airbnb wherever possible because it's great and super convenient, but are there alternative sites you would recommend in places where that's not an option? We want to avoid hotels if possible in favor of places with more character. And camping is…not my first pick because a) I'm allergic to dogs and sleeping in the same space with two is tough and b) as Aaron called out, a yurt is pushing it on the "roughing it" scale for my pampered, city-accustomed ways. This just became an impossible question, right? Where do you look for places to stay when you're traveling outside of cities?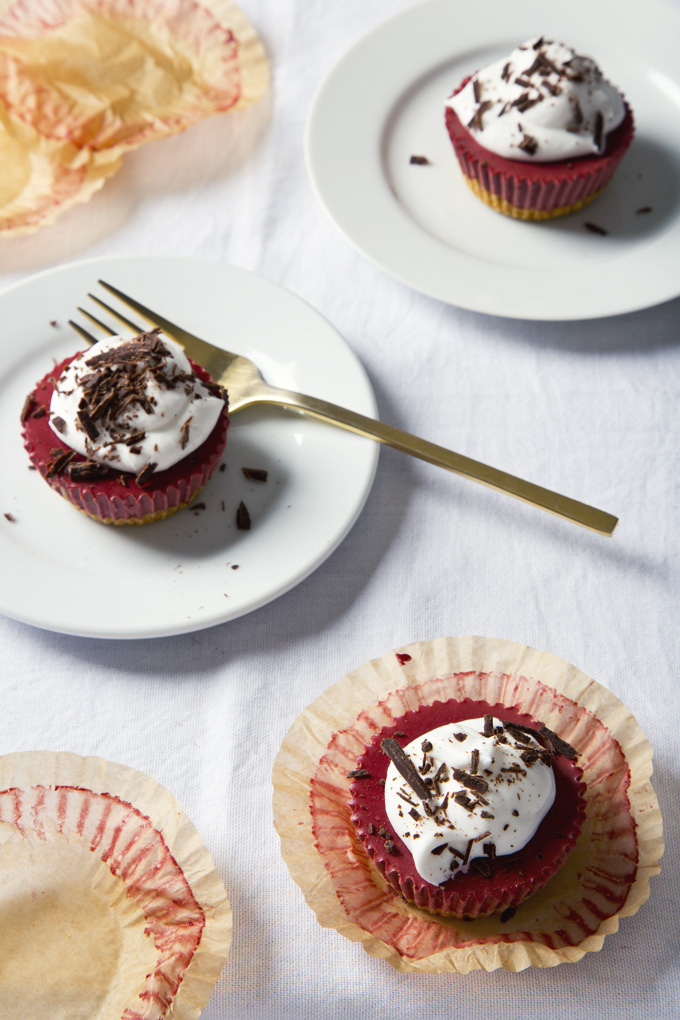 In between my non-stop airbnb-ing, I've been spending a lot more time in the kitchen working on one recipe at a time to get it just right. It feels reinvigorating to not be splitting time between three+ recipes and feeling borderline frantic to get them all post-worthy. This week is all about egg-free aquafaba pavlova and last week was all about these dreamy no-bake red velvet cheesecakes.
Sometimes vegan foods surprises even me with how awesome a handful of simple ingredients, prepared well, can combine to become. For example, raw cashews + full-fat coconut milk + unrefined coconut oil. When blended, those ingredients become the ideal creamy and rich base, and with a little freshly squeezed lemon juice, they even take on the quintessential cheesecake tang. Pure maple syrup makes it sweet but not cloyingly so, and raw cacao powder adds an intensely dark, slightly fruity chocolate flavor. Most red velvet recipes will use chemical food dye to achieve their bright color, and you can buy better-for-you vegan food colorings. However, it's unnecessary because beet juice will also infuse a beautiful shade of red and it costs pennies, even for organic. That's one of those little plant-based tricks that makes me extra happy.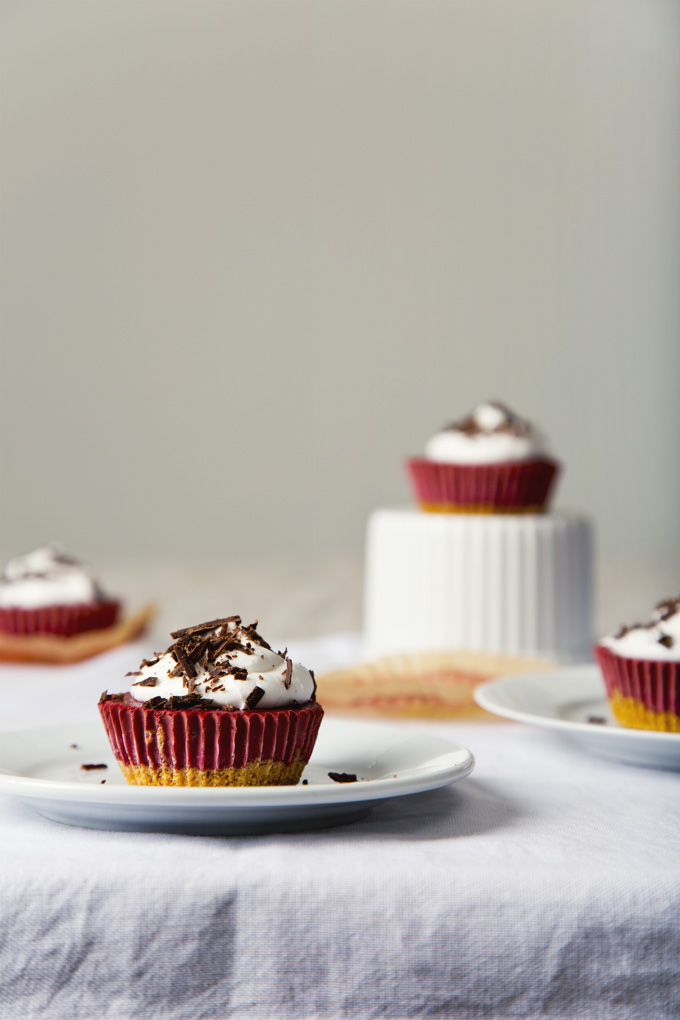 You could go super decadent and use the Oreo cookie crust from my peanut butter cup chocolate cheesecake recipe, but I went classic here and chose graham crackers. It can be hard to find pre-made vegan graham crackers because nearly all of them contain honey. Nabisco (in the red box) is the only one I know of that doesn't. You can buy them online if your local stores don't carry them, though they tend to be pricey. I think I would sooner put in a request at your grocery store first.
I skipped the usual cream cheese icing in favor of a light and airy coconut whipped cream, with dark chocolate shavings for garnish. Each bite is creamy, decadent perfection, and yet these mini cheesecakes are so much better for you than their dairy counterparts. They're also exceptionally simple and no-bake, and if you use cupcake liners, they're a cinch to pop out of the pan and store individually in your freezer. When you're ready to serve them, let them warm up on your counter for ten or fifteen minutes if you can stand to wait. The texture is even better this way.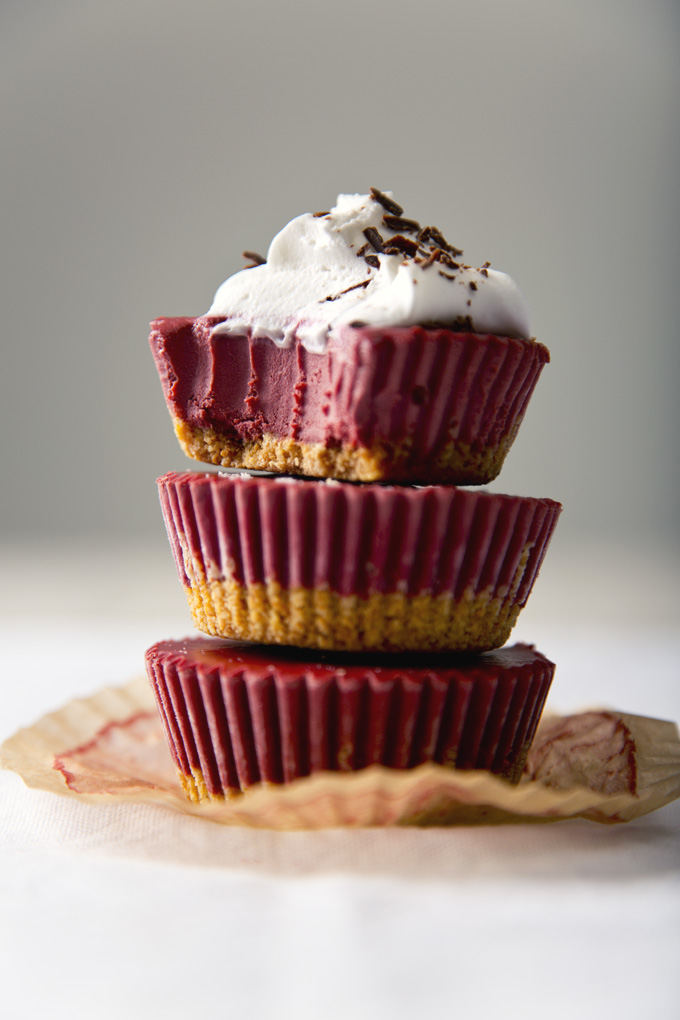 P.S. I noticed airbnb offers a new referral program, where I can share my link to give you a $25 credit, and in return I also get a $25 credit. Win-win. xo Amanda