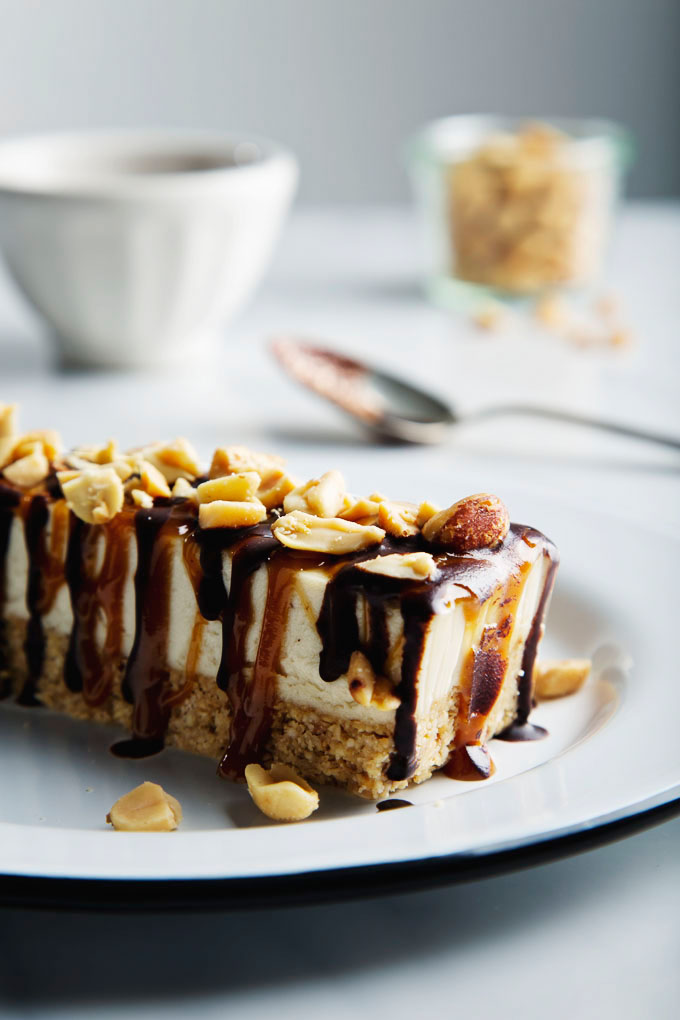 Snickers bars will forever remind me of my dad. Ever since I can remember, they've been his candy of choice. He knows they're his weakness and so he very rarely indulges…with the exception of Halloween. I don't know why, but when I was a kid my mom—without fail— used to stock up on my family's favorite candy (mini Snickers bars for my dad, Junior Mints for me, Twix bars for my brother, and M&Ms for herself)…and then she would tell us we needed to "save it for the trick-or-treaters." (Maybe she was thinking that since it was our favorite candy, it would be their favorite too?) This made the weeks before Halloween pure torture and every year she would resort to hiding the candy from us, and especially from my dad who could polish off an entire bag of mini Snickers, no problem.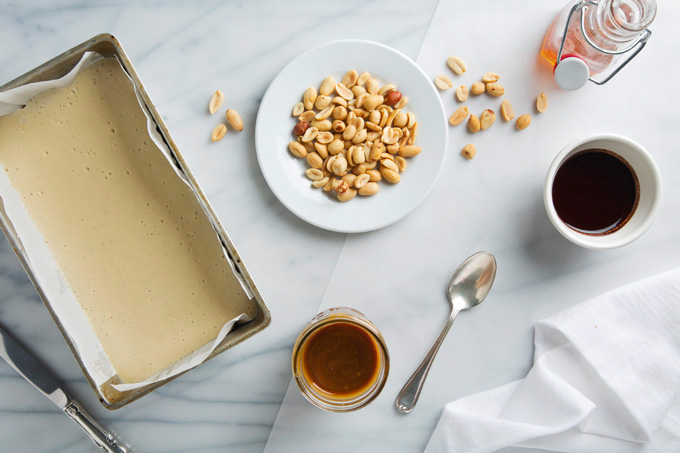 I've definitely inherited the Snickers bar sweet spot from my dad, which is why the dessert recipe I'm sharing today has me all kinds of pumped. First off, I should tell you that it's better than a Snickers bar because it's a CHEESECAKE BAR that's covered in a thick layer of chewy peanut butter caramel, homemade dark chocolate, and finished with lots of crunchy salted peanuts. Instead of a traditional graham cracker crust, I used a mixture of roasted peanuts, (gluten-free) rolled oats, maple syrup, and a little coconut oil to bind it all together, and basically I ended up with a crust that thinks it's a granola bar (and I'm not complaining).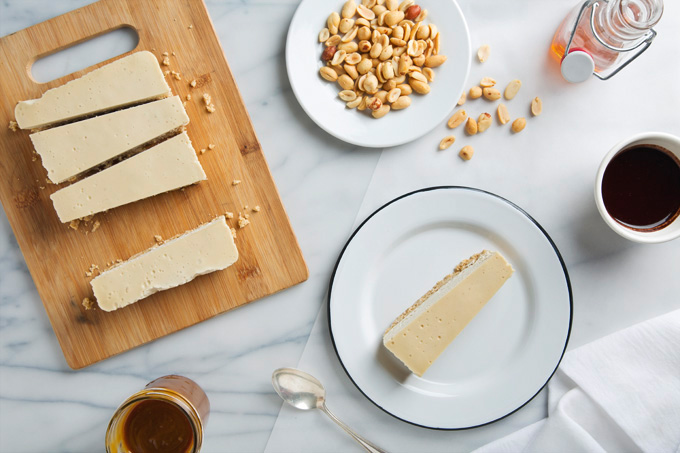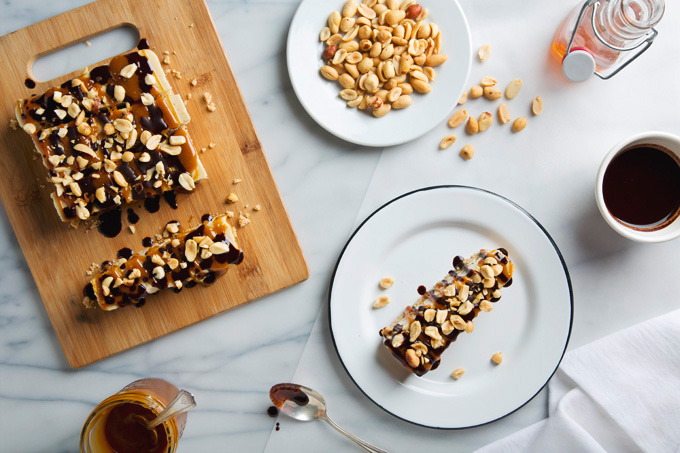 As you can see, there's a lot happening with these Snickers cheesecake bars, but each component is simple and easy, and also—they're naturally sweetened! Pure maple syrup and raw coconut nectar are the only sugars you'll find here, with the latter being the key to perfectly chewy caramel bliss.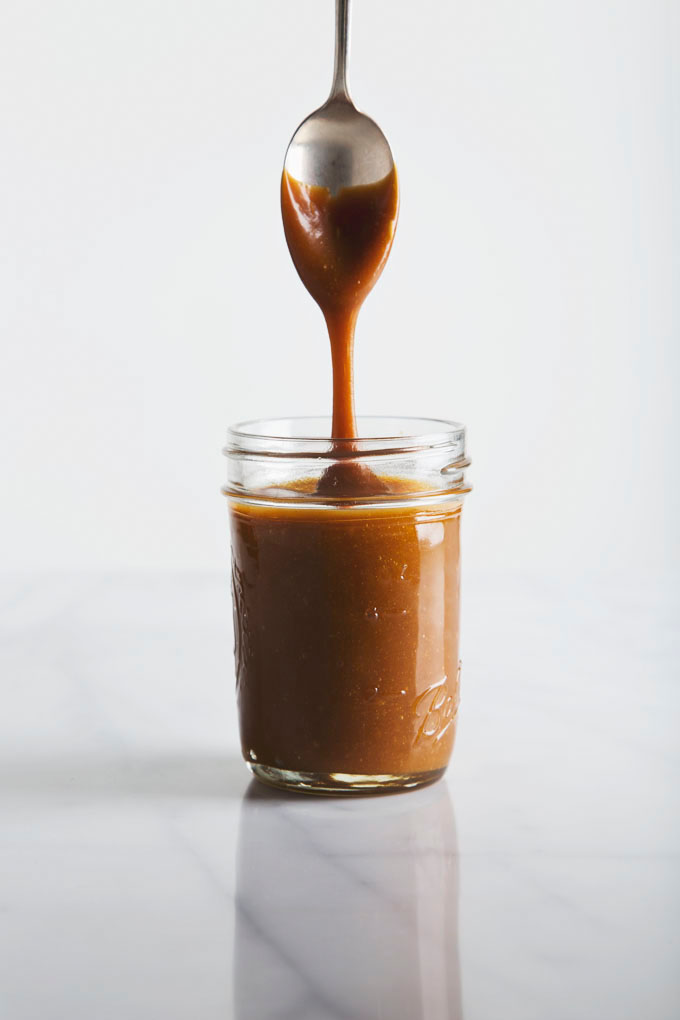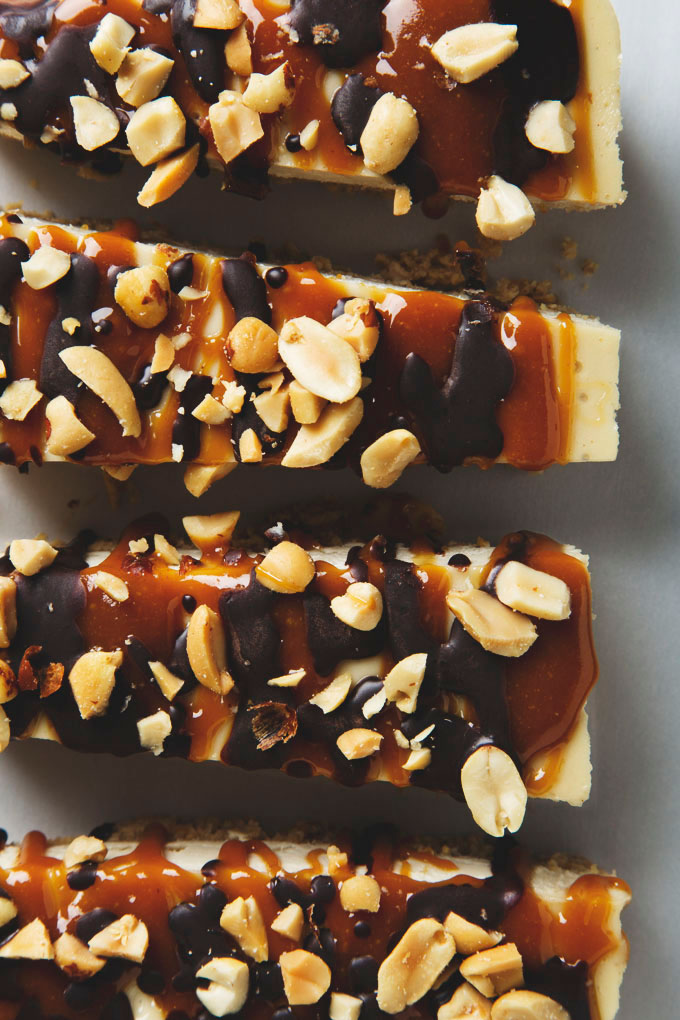 If you're a Snickers bar fan, you're going to be doing a few happy dances over these no-bake vegan Snickers cheesecake bars. I mean, do you see those caramel and chocolate drizzles? These bars are a testament that real food ingredients can be equally over-the-top decadent.
Let's skip the candy aisle and do the caramel/chocolate/peanut thing right.