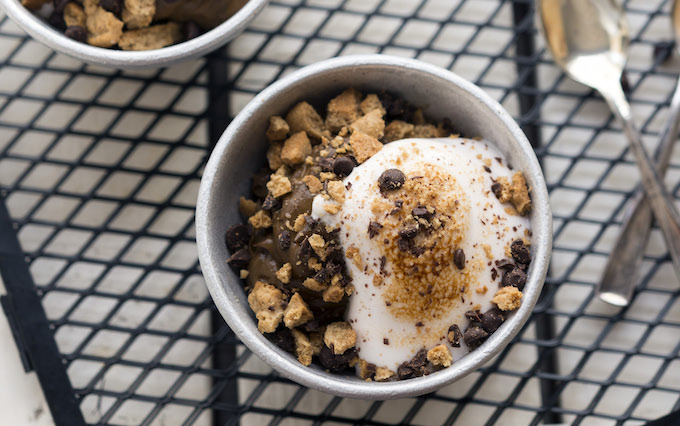 Raise your hand if you think every recipe should be served in a bowl?
Me too.
Salads, my go-to meal of grains/greens/beans, smoothies (extra thick, please), and now…s'mores in a bowl! Specifically, vegan s'mores chocolate pudding with aquafaba marshmallow fluff, crushed graham crackers, and mini chocolate chips. It's the stuff summer dreams are made of.
The genius behind this all-dressed-up chocolate pudding recipe is my friend, Jackie, and her new cookbook, Vegan Bowl Attack!. This book is perfect for those of us who think food just tastes better when you serve it in a bowl. Jackie's packed Vegan Bowl Attack! with 100 one-dish meals, all plant-based, all drool-worthy (just like her Instagram feed), and all requiring minimal dish-washing. Hooray!
I think you're really going to dig this s'mores pudding because not only is it easy to assemble, it's also pretty darn healthy because the pudding gets its creaminess from avocados and its sweetness from medjool dates and maple syrup. If you've yet to jump on the chocolate avocado pudding bandwagon, this is a great recipe to try!
The part that's got me really excited though is the vegan marshmallow fluff! I was on a huge aquafaba (aka chickpea brine) kick last year when I was perfecting my vegan pavlova and instant milk chocolate pudding recipes (← that last one is a great alternative for the pudding in this recipe if avocado isn't your thing). At the time, I was very skeptical about using chickpea water in my desserts, but it's honestly been one of the greatest kitchen revelations. Aquafaba makes for the BEST marshmallow fluff and egg replacer. Once you whip it at high speed for a while, you'll be amazed at how light, fluffy, and marshmallow-y it gets. No more pouring all those cans of chickpea brine down the drain, okay?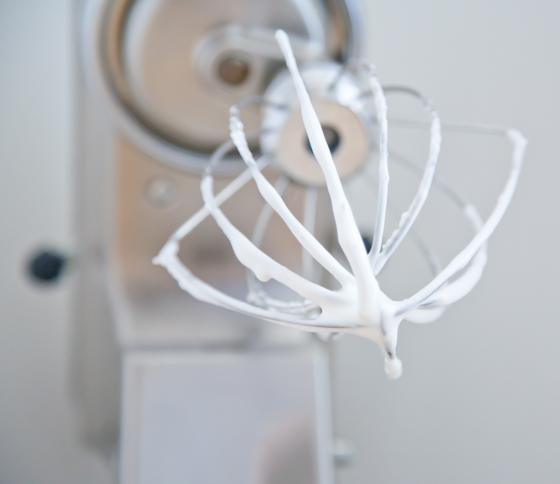 A big thank you to Jackie for letting me share her genius vegan s'mores pudding bowl. Jackie—congrats on your cookbook! It's awesome!
Cheers to summer, s'mores, and marshmallow fluff!