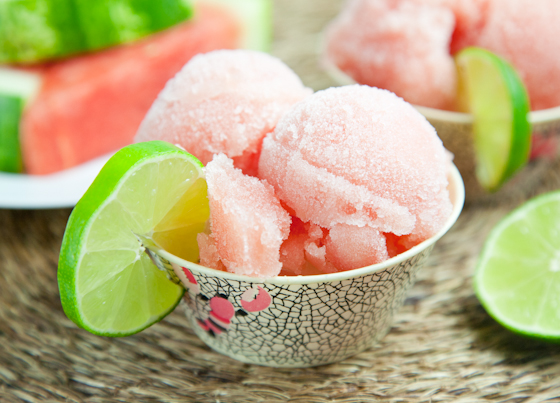 Ever since I made those watermelon mojitos, I've been dreaming about making watermelon margaritas. And as the temperatures and humidity skyrocketed last week, this thought quickly turned into an idea for a boozy frozen treat.
I was initially thinking of making watermelon margarita sorbet, but then I remembered those cups of Italian ice I used to love so much as a kid. Watermelon was always my favorite flavor, even beating out my love for everything lemon.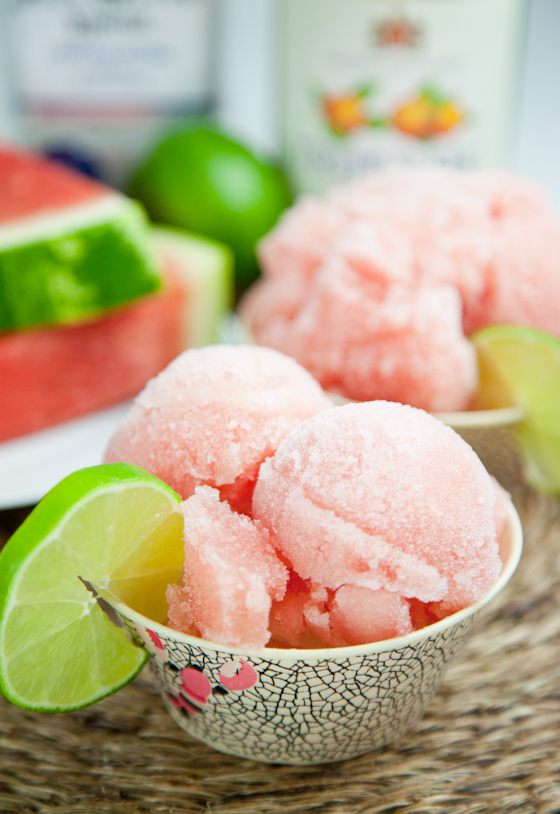 I made half of the mixture in an ice cream maker, and the other half I simply froze in a tupperware. And you know what? The ice cream maker is totally unnecessary for this recipe, unless you really, really want a margarita slush in under half an hour. In that case, the ice cream maker is where it's at.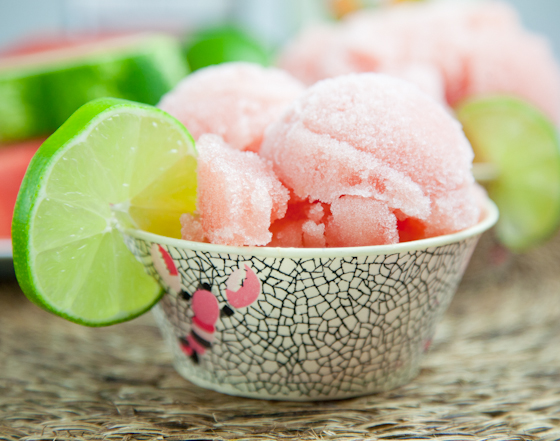 The nearly one cup of tequila and triple sec will keep the margarita mixture from freezing into a solid block of ice, no matter how long you leave it in the freezer. It's perfect for when you go grocery shopping, shove a million bags of frozen fruits and veggies in the freezer, and then bury your margarita Italian ice for the better part of a week. To think I ate fruit for dessert instead of this all last week…such a shame.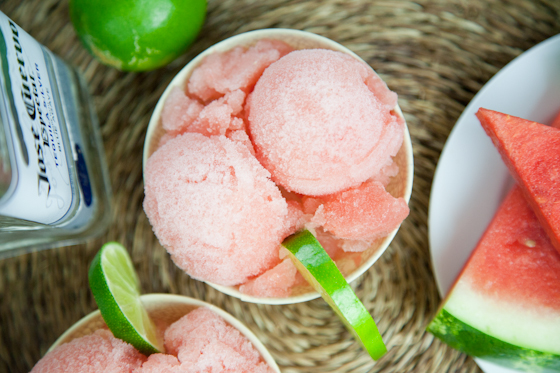 I served my Italian ice in some awesome vintage dixie bowls, but I would love to freeze the mixture in little dixie cups next time and see if I can find some of those small wooden spoons to go along with them. Minus the risk of splinters, those spoons are half the fun! I'm thinking they'd be the perfect addition to a summer BBQ.