This vegan olive oil ice cream is luxuriously creamy, with notes of fruity extra virgin olive oil and real vanilla bean flecks. You only need a handful of ingredients and it's so simple to make!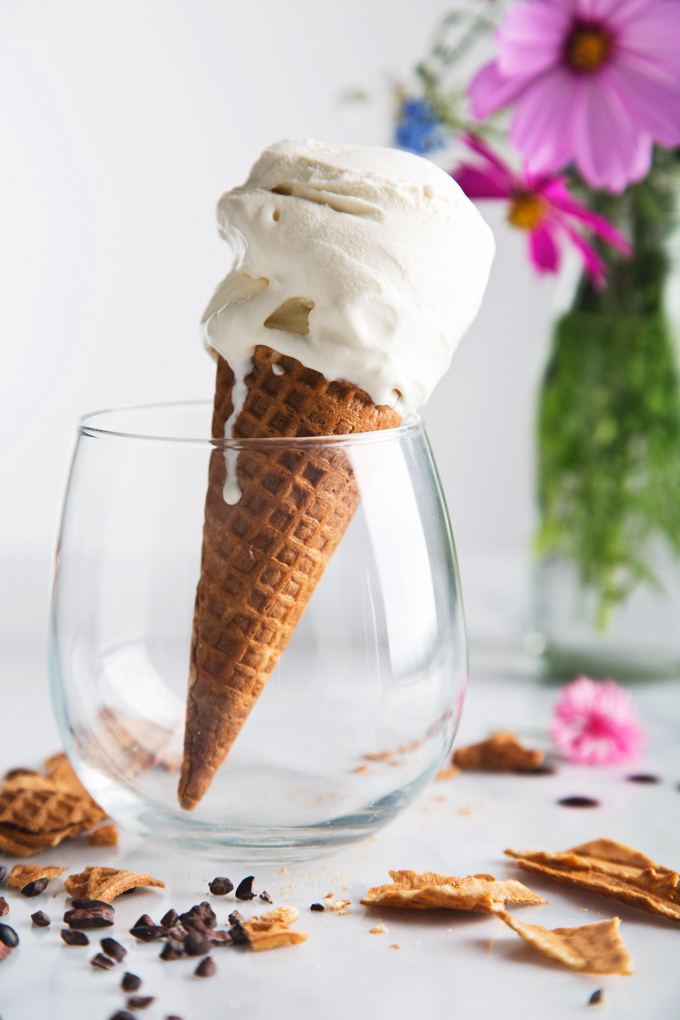 One of the most popular recipes on P&H is for a super decadent vegan Salted Dark Chocolate Olive Oil Ice Cream that I made a few years ago. I had no clue how that recipe would go over—extra virgin olive oil in ice cream? Was that too out there? But back when Aaron and I were living in San Francisco, we had tried the most perfectly bitter and sweet chocolate ice cream, sprinkled with flaky sea salt and topped with extra virgin olive oil. I couldn't stop thinking about it.
As someone who basically lives for ice cream, this dessert was life-changingly good. When we moved back to Boston, I decided to make my own version. I went all out and used extra virgin olive oil in the ice cream, as well as for the topping. It was the best ice cream I had ever made.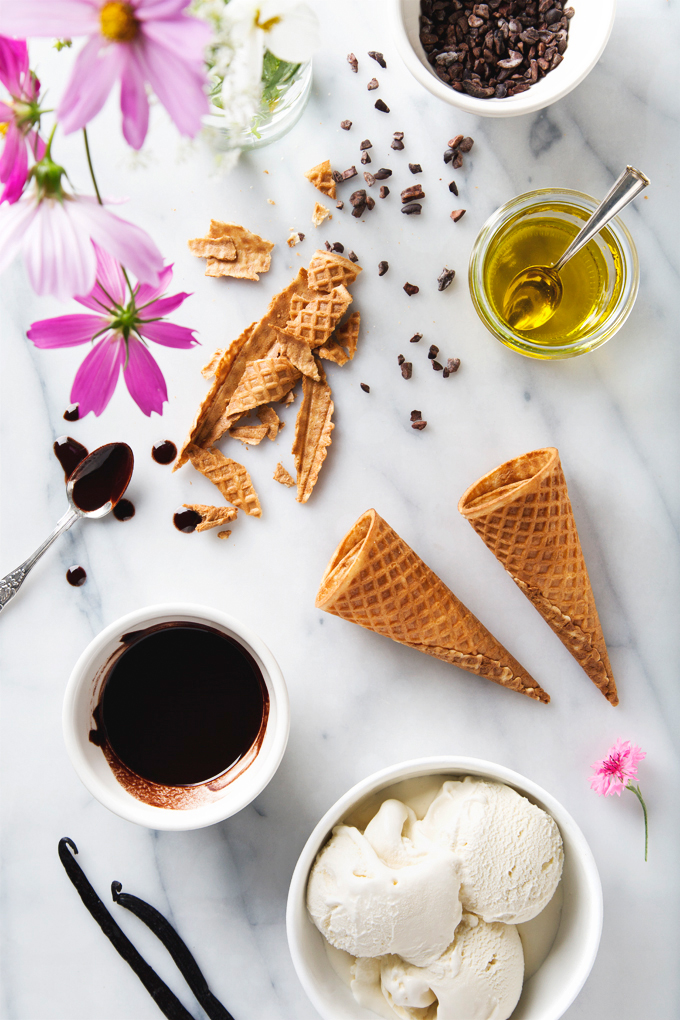 Realizing that not everyone loves chocolate ice cream, this summer I tried my hand at making a new spin: Vanilla Bean Olive Oil Ice Cream. It's classic, but with a twist, which essentially describes all of my favorite things in life. And much like my original Chocolate Olive Oil Ice Cream, this non-dairy ice cream recipe is simple and all about the ingredients and the method I've detailed below.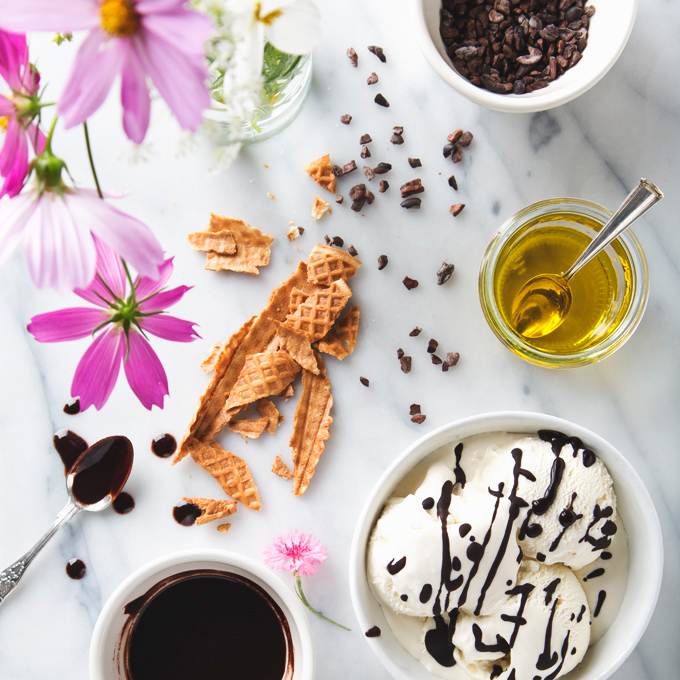 The full-fat coconut milk base produces a luxuriously creamy texture, with notes of fruity extra virgin olive oil and real vanilla bean flecks sprinkled throughout. It's lightly sweetened with a combination of coconut sugar and coconut nectar, both of which have the benefit of being lower glycemic in addition to tasting great (think brown sugar with a hint of caramel).
I couldn't resist topping my olive oil ice cream with a homemade coconut oil chocolate magic shell, but of course it's equally dreamy enjoyed plain or with a small pour of olive oil and a pinch of sea salt.